How many One Nations can you get into an hour? We're not sure of the maths, but we've counted '46' in Ed Miliband's speech earlier.
Here's a sample of how the transcript looked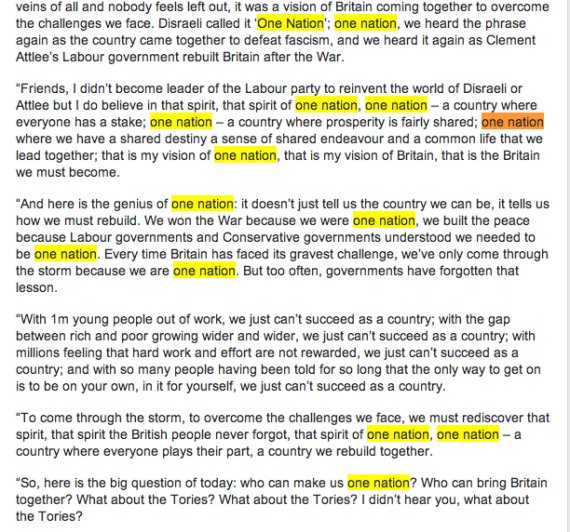 And because everyone loves a wordle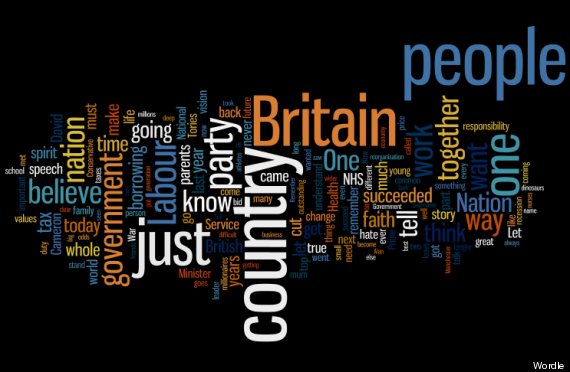 Mentions of David Cameron: 8
Mentions of Nick Clegg: 1
Ed Miliband Labour Annual Conference 2012
SUBSCRIBE AND FOLLOW
Get top stories and blog posts emailed to me each day. Newsletters may offer personalized content or advertisements.
Learn more