Scroll down for some of the best news, entertainment, culture and sports pictures from around the world, brought to you by The Huffington Post's Picture Editors Elliot Wagland, Matthew Tucker and Tahira Mirza:
02/10/2012 20:18 BST
CLASSIC BRIT AWARDS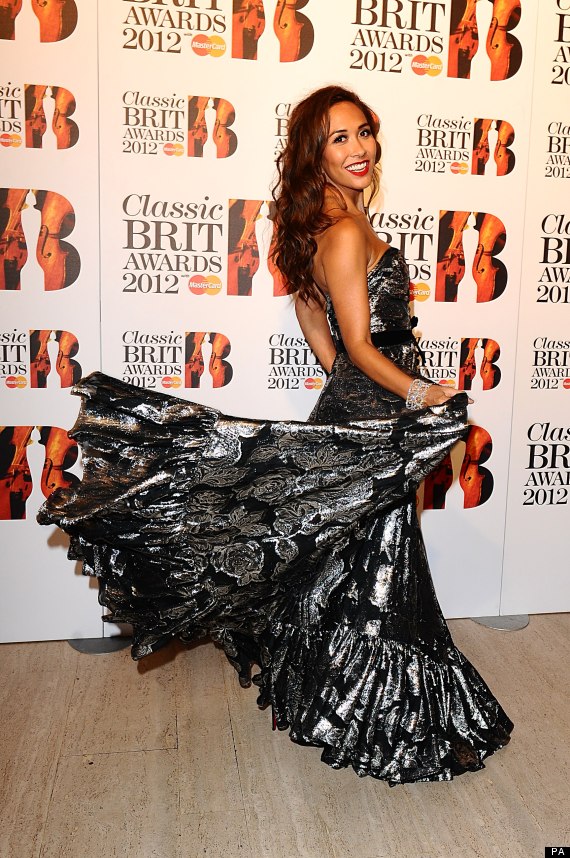 Myleene Klass at the 2012 Classic Brit Awards at the Royal Albert Hall
02/10/2012 17:57 BST
PARISIAN SMILES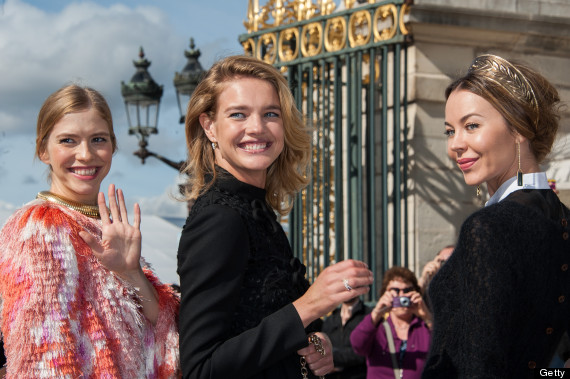 Elena Perminova, Natalia Vodianova and Ulyana Sergeenko arrive at the Valentino Spring / Summer 2013 show as part of Paris Fashion Week at Espace Ephemere Tuileries on October 2, 2012 in Paris, France.
02/10/2012 17:55 BST
MUNICH'S OKTOBERFEST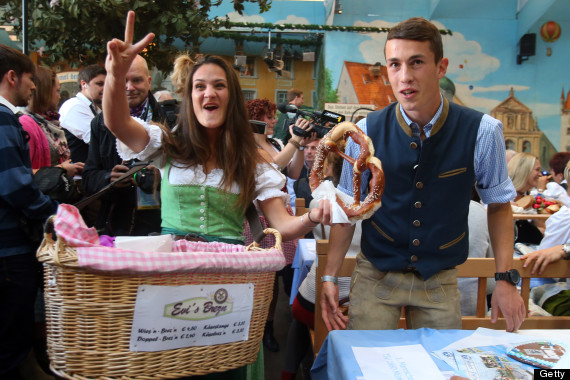 Philipp Steinhart of 1860 Muenchen jokes with waitress Rafaela at the Oktoberfest 2012 at Hacker Festzelt on October 2, 2012 in Munich, Germany.
02/10/2012 17:54 BST
CONTROVERSIAL PLAY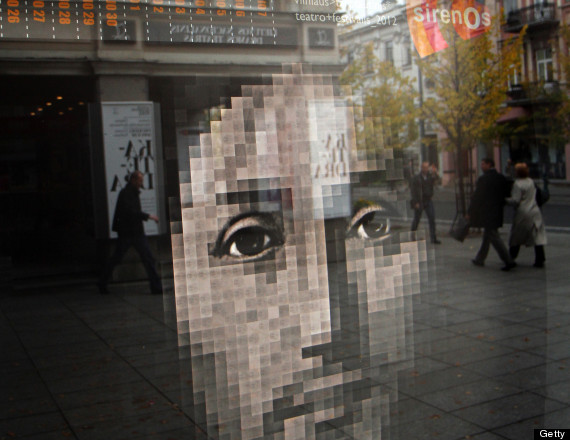 Pedestrians reflect in a window with a promotional poster for the play 'On the Concept of the Face, Regarding the Son of God' next to the National Theatre of Lithuania in Vilnius, on October 2, 2012. Lithuanian Culture Minister Arunas Gelunas rejected calls to ban the controversial play which critics say insults Christians in the mostly Catholic nation.
02/10/2012 17:53 BST
JIHAD MILITANTS CELEBRATE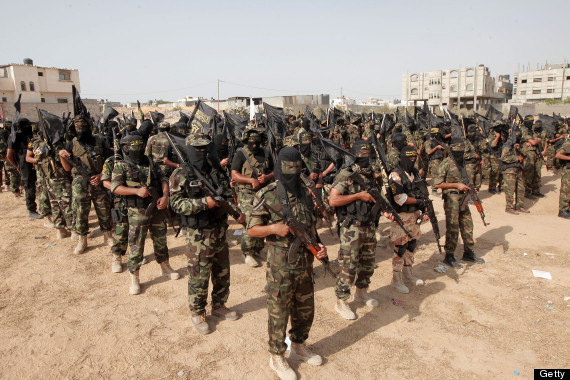 Palestinian Islamic Jihad militants attend celebrations marking the 25th anniversary of the Islamist movement's establishment in Rafah in the southern Gaza Strip on October 2, 2012.
02/10/2012 17:00 BST
GANGNAM'S BACK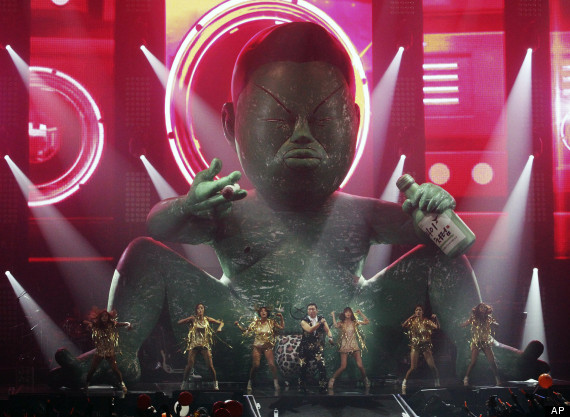 South Korean rapper Psy, who sings the popular "Gangnam Style" song, center, performs during his concert in Seoul, South Korea, Tuesday, Oct. 2, 2012. (AP Photo/Ahn Young-joon).
02/10/2012 16:35 BST
A POODLE CALLED 'LUCKY'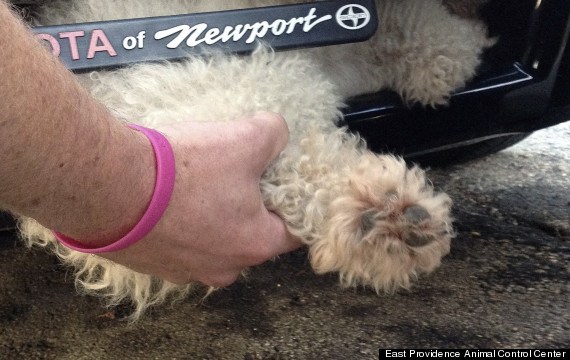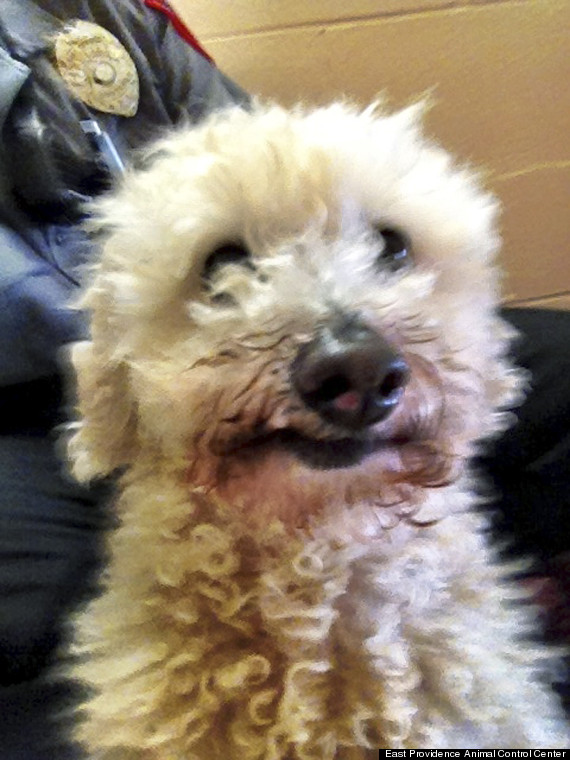 A female poodle mix that animal control officers removed from under a car's front grill. The dog survived an 11-mile ride from Taunton, Mass., to East Providence after darting into the street. The driver slammed on the brakes, but didn't see the dog and continued driving. Authorities are trying to locate the dog's owner. (AP Photo/East Providence Animal Control Center)
02/10/2012 16:31 BST
A SCOTTISH VISTA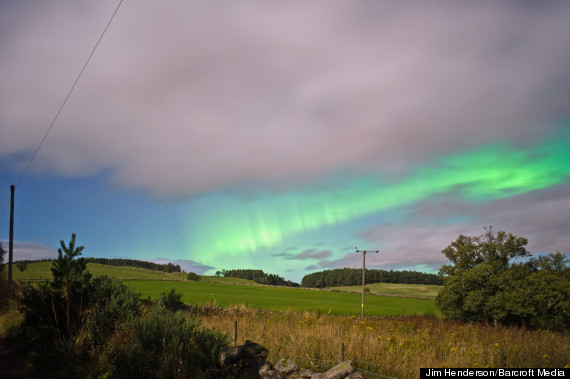 Aurora Borealis display over Royal Deeside in Aberdeen, Scotland.
02/10/2012 15:17 BST
REED DANCE CEREMONY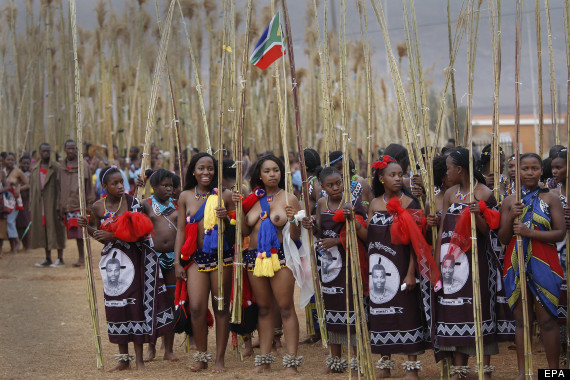 Some of the estimated 30 000 young women participating in the annual Umhlanga or Reed Dance ceremony arrie at the Swazi Royal Residence with their reeds to be presented to King Mswati III Mbabane Swaziland 02 September 2012. On the main day of the eight-day event the young women gather in their groups according to where they live and present the reeds to the Queen Mother and King Mswati III as a rite of passage. EPA/KIM LUDBROOK
02/10/2012 15:06 BST
RED ED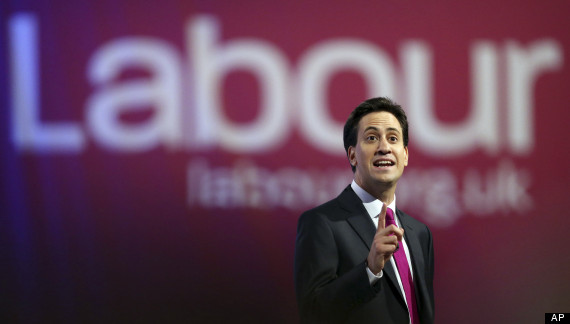 Britain's Labour Party leader Ed Miliband delivers his keynote speech to delegates during the third day of the Labour Party Conference in Manchester England, Tuesday Oct. 2, 2012. (AP Photo/ Dave Thompson/PA)
SUBSCRIBE TO & FOLLOW UK DAILY BRIEF