Tom Cruise has a naughty secret - he uses a porn star-style name to keep his identity under wraps when he checks into hotels.
The Top Gun hunk makes bookings under the name of Cage Hunt to ensure nobody can tip fans off to his arrival at hotels around the world.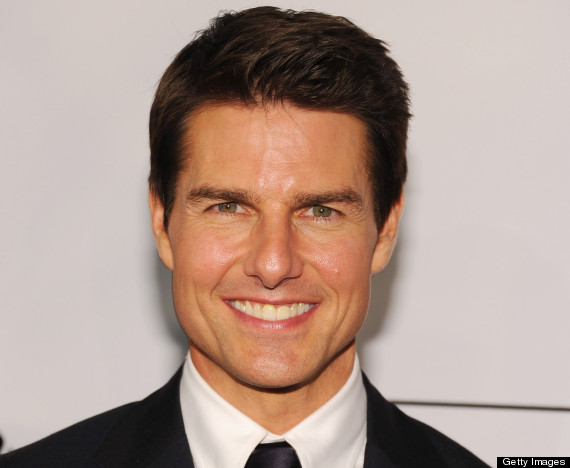 He checked into the Grove Hotel in Hertfordshire under the strange name, and had great fun telling fellow guests of his crazy antics.
A source told The Sun: "Tom is using the name Cage Hunt, which guests are saying he has told them is his porn star name.
"Tom has been a great laugh and is really friendly to everyone. He has a great sense of humour."
Tom may have come up with the sexy-sounding moniker after meeting a new woman, who he was seen dining with in London last month.
He sparked speculation he's looking to get back into the dating game following his divorce from Katie Holmes after he dined out with an unknown brunette at The Ivy. They avoided the attention of snappers waiting outside by leaving the premises separately.
> IN PICS: TOMKAT - A HISTORY OF AWKWARD PDAs

Loading Slideshow
A vein bulges in Cruise's temple as his wife looms in for a kiss

'Maybe if I turn my head this way...'

'I'm up here Tom...'

TomKat put on an excruciating display for the press

'Missed me!'

'Let's try that again...'

Katie gets Tom in a headlock

Next time open your eyes, Tom

Had to sneak this one in...
Also on HuffPost: