Scroll down for some of the best news, entertainment, culture and sports pictures from around the world, brought to you by The Huffington Post's Picture Editors Elliot Wagland, Matthew Tucker and Tahira Mirza:
04/10/2012 18:29 BST
SKYS THE LIMIT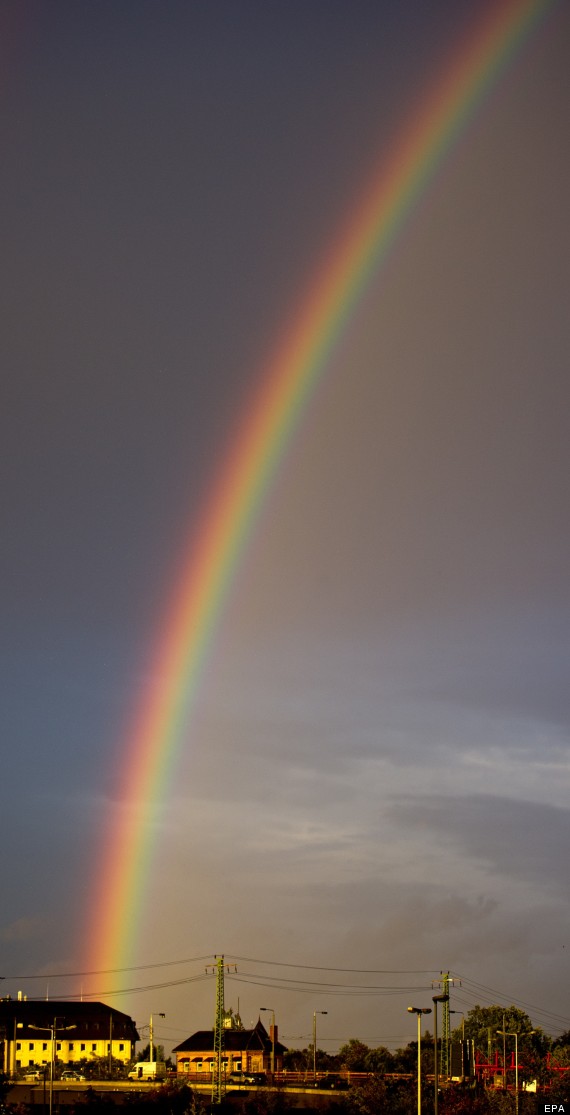 Photographer captures stunning view of a rainbow across Cottbus Germany, Meteorologists predict unstable autumnal weather with lots of rain for the next few days.
04/10/2012 18:18 BST
NO TO NATO Say NO to NATO protesters draw on the pavement outside the gates of the Scottish parliament in Edinburgh.
04/10/2012 18:13 BST
YES IT'S ELMO A man dressed as Elmo from the television show Sesame Street walks through Times Square October 4, 2012. GOP Presidential nominee Mitt Romney mentioned Sesame Street in Wednesday night's debate when he vowed to cut funding to public broadcasting if elected.
04/10/2012 18:07 BST
DOWN WITH THE KIDS Prince Charles during a walkabout in Brechin High Street after visiting the Merchant's House in Brechin, a fully restored townhouse.
04/10/2012 16:34 BST
BLURRED VISION?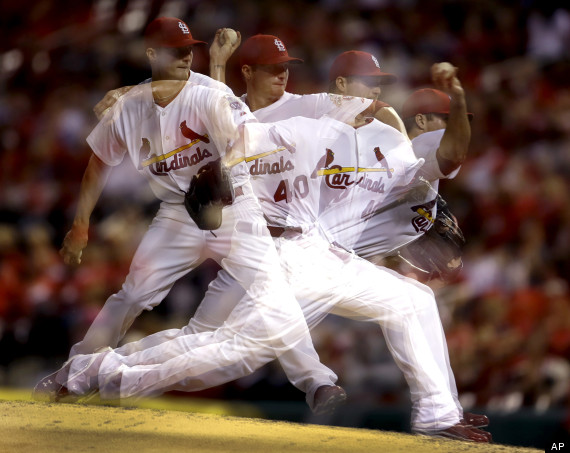 In this multiple exposure photo, St. Louis Cardinals starting pitcher Shelby Miller works during the fourth inning of a baseball game against the Cincinnati Reds in St. Louis.
04/10/2012 16:27 BST
SMILE!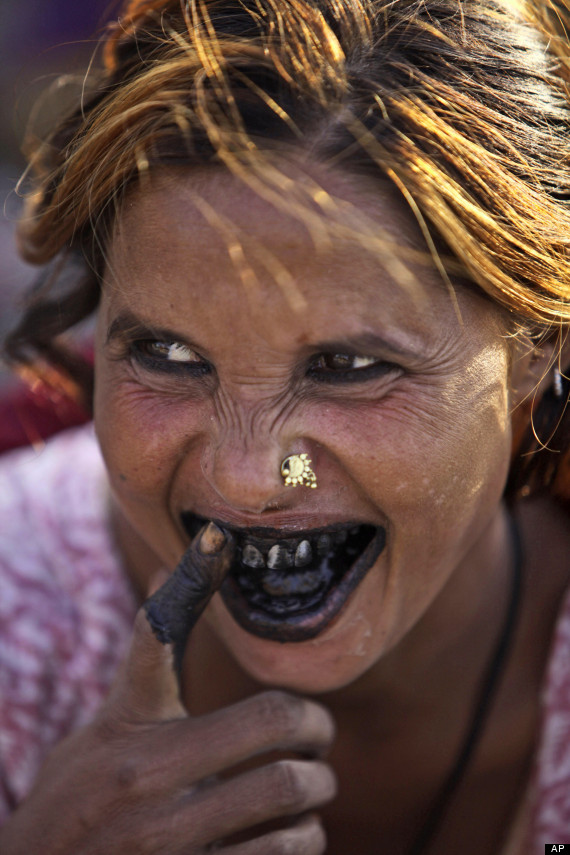 An Indian woman cleans her teeth with coal at a slum area in Jammu, India, Thursday, Oct. 4, 2012.
04/10/2012 15:26 BST
LONDON TRANSPORT MUSEUM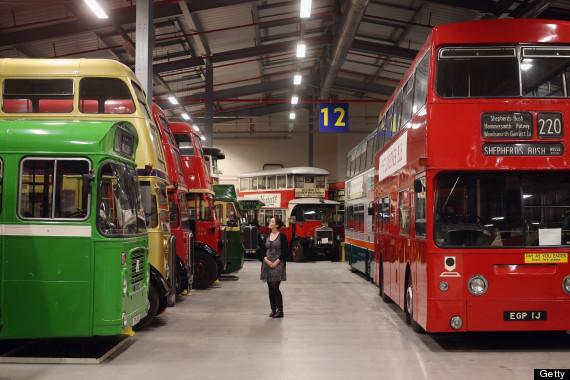 A woman views conserved buses in the London Transport Museum Depot in Acton prior to its open weekend on October 4, 2012 in London, England. The museum depot, which houses over 400,000 objects, will open its doors to the general public this weekend, October 6 and October 7, 2012. Artifacts throughout the ages include historic road and rail vehicles, thousands of posters and artworks, signage, engines, models, uniforms and ticket machines. (Photo by Oli Scarff/Getty Images)
04/10/2012 15:10 BST
GANGNAM CONCERT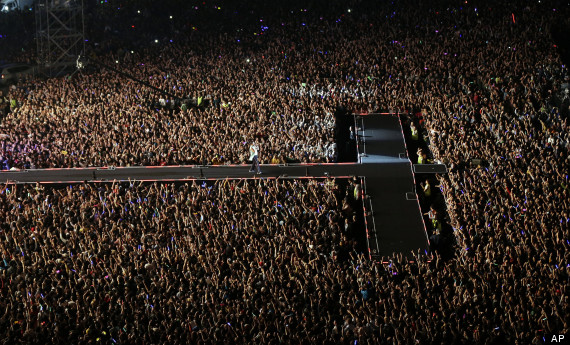 South Korean rapper PSY, who sings the popular "Gangnam Style," performs during his concert in front of Seoul City Hall in Seoul, South Korea, Thursday, Oct. 4, 2012. (AP Photo/Lee Jin-man)
04/10/2012 14:58 BST
YOU'D BETTER RUN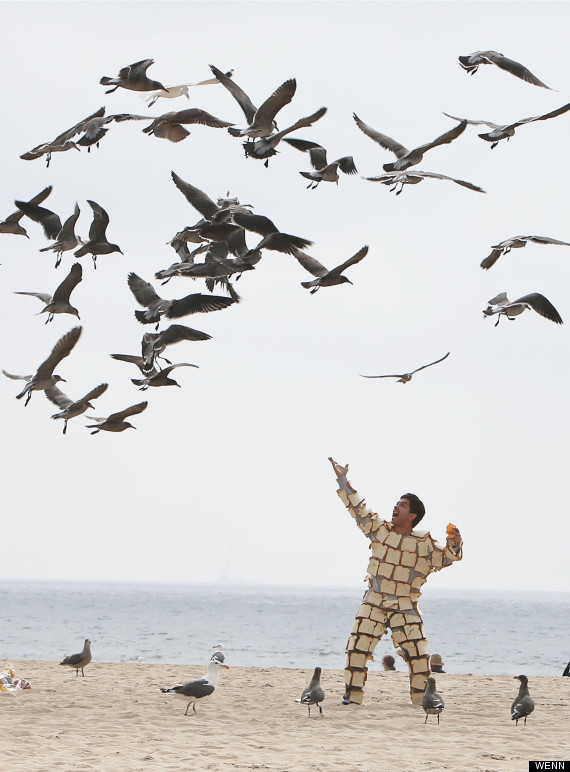 A man wears a suit made from bread in a bid to attract flocks of seagulls to come and eat the food off him, while filming scenes for a reality TV show on Santa Monica beach Los Angeles, California
04/10/2012 14:49 BST
3, 2, 1, LIFT OFF!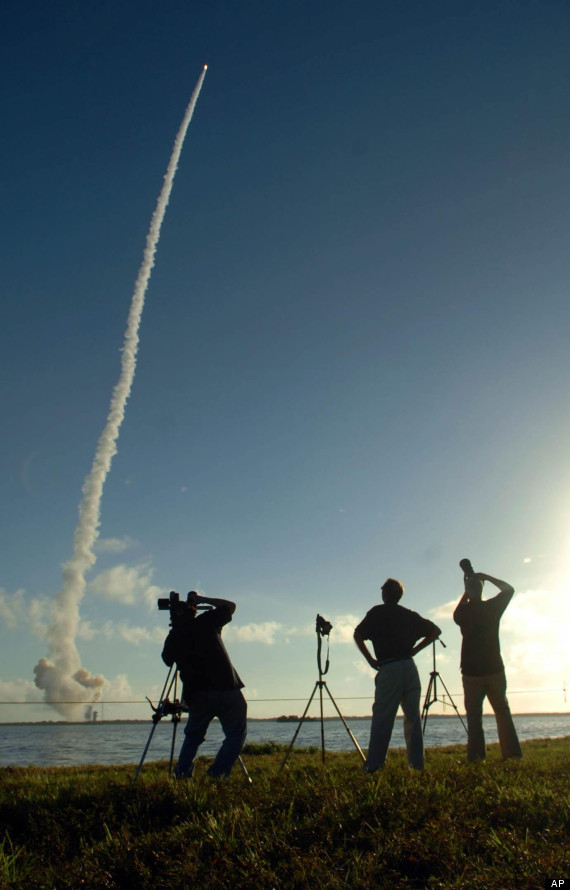 Photographers and spectators watch as a United Launch Alliance Delta IV rocket lifts off from Cape Canaveral Air Force Station Thursday, Oct. 4, 2012. The rocket is carrying a Global Positioning System IIF-3 satellite for the U.S. Air Force. (AP Photo/ Florida Today, Craig Bailey)
SUBSCRIBE TO & FOLLOW UK DAILY BRIEF