George Lucas might have finally pushed the Star Wars license too far: the Angry Birds-maker Rovio has confirmed it will release and intergalactic version of its popular mobile game.
Angry Birds Star Wars will be released on 8 November in New York, and feature various characters from Lucas' universe hurling themselves at members of the Imperial oppressors hiding in easily-destroyed structures.
The famous Red Bird will be cast as Luke Skywalker, with the various other Good Buys represented by different birds.
There will also be an all-new line of Angry Birds Star Wars merchandise (this is not a joke):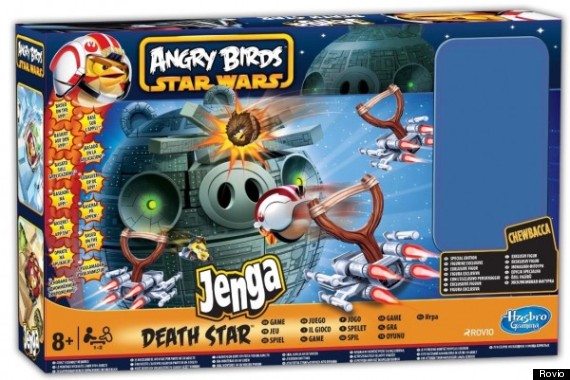 Meanwhile the Angry Birds 'sequel' Bad Piggies has spent a second weekend at the top of the App Store charts.
Rovio said the new game was one of its most successful ever, and currently has a 4.5/5 rating on the UK app store with 1,000 reviews.