Ok, so we all know that Chris Brown's relationship with Karrueche Tran has been on the rocks for a while, but it is officially now over, and that's from the horse's mouth itself.
Chris has confirmed he has split from the model, citing his 'friendship' with ex Rihanna as a factor in the break up. Quelle surprise.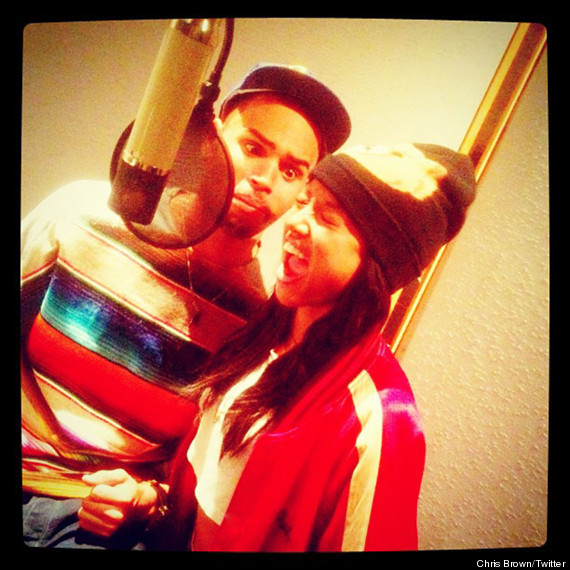 Chris and Karrueche in happier times
In a statement to HollywoodLife.com, he said: "I have decided to be single to focus on my career. I love Karrueche very much but I don't want to see her hurt over my friendship with Rihanna. I'd rather be single allowing us to both be happy in our lives."
Rihanna and Chris have been spotted together on a string of dates in the past few days, most recently watching Jay-Z perform in New York on Wednesday night.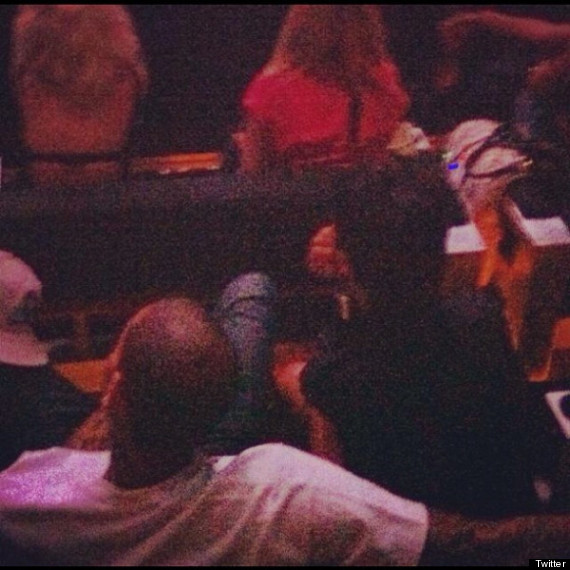 Chris Brown and Rihanna cosied up at a Jay-Z gig on Wednesday
They broke up three years ago after he infamously left her battered and bruised during a fight on Grammys night.
He was charged with assault, placed on probation, and ordered to stay away from his ex, but recently they have found it impossible to keep away from each other, with Rihanna even admitting in an interview with Oprah Winfrey in August that he was the "love of her life".
In a new video entitled The Real Chris Brown posted on his Vimeo channel, Chris addresses "being in love with two people" as he is shown cuddling up to Rihanna in a club.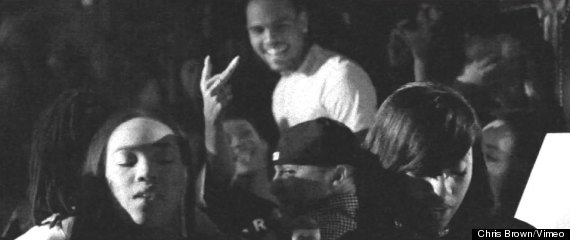 He says: "When you share history with somebody and then you fall in love with somebody else, it's kind of difficult, do you know what I'm saying?
"Is there such a thing as loving two people? I don't know if that's possible, but for me I feel like that.
"I don't wanna hurt either. I'm not trying to be a player."
Both Karrueche and Rihanna have also taken to Twitter in the wake of the break-up.
Karrueche simply tweeted: "Bye baby".
Meanwhile, Rihanna seemly addressed the controversy of her possible reunion with Chris saying: "Tough times don't last.... But tough people do!!!
"Ain't nobody bidness..... But mine and my baby!"
That's us told then.
> WATCH 'THE REAL CHRIS BROWN'
"The Real Chris Brown" from David Alan on Vimeo.
HUFFPOST UK CELEB ON FACEBOOK | FOLLOW US ON TWITTER
ENTER OUR COMPETITION TO WIN THE ULTIMATE AIRPORT LOUNGE EXPERIENCE
Suggest a correction