Scroll down for some of the best news, entertainment, culture and sports pictures from around the world, brought to you by The Huffington Post's Picture Editors Elliot Wagland, Matthew Tucker and Tahira Mirza:
05/10/2012 16:29 BST
ISRAEL CLASHES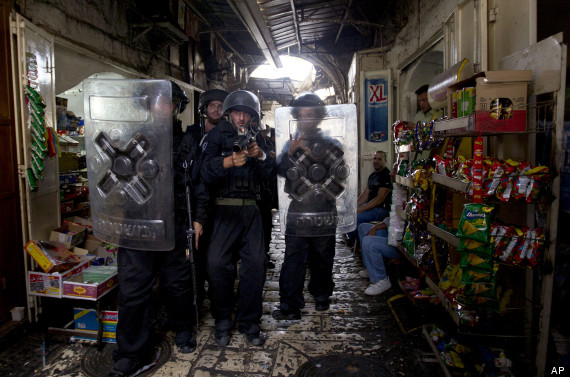 Israeli police officers stand guard during clashes in the Old City of Jerusalem, Friday, Oct. 5, 2012. Earlier this week, hardline Jewish activists were arrested for trying to pray atop the mount. An aide to the Palestinian president said Friday's protest was because of that visit
05/10/2012 16:22 BST
SCRABBLE ANYONE?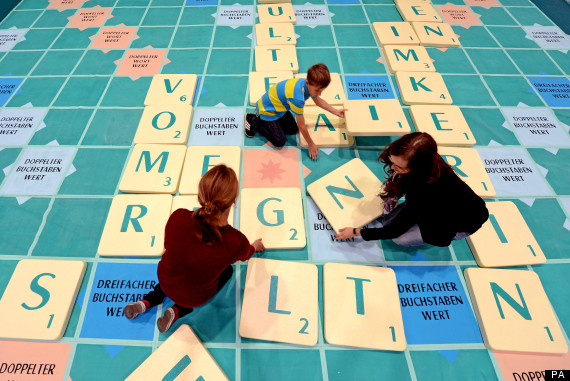 Visitors play a large-scale version of "Scrabble" at the modell-hobby-spiel trade fair in Leipzig, Germany, 05 October 2012. More than 640 exhibitors are presenting their new products in the areas of models, games and hobbies until 07 October.
05/10/2012 16:03 BST
MARK BRIDGER APPEARS IN COURT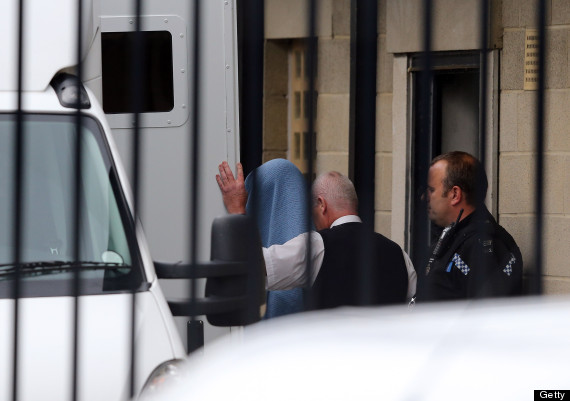 Mark Bridger is led from Aberyswyth police station to appear before magistrates in the town on October 5, 2012 in Aberystwyth, Wales . Five-year-old April Jones was abducted from outside her house on Monday night. Police have arrested the main suspect in the case, Mark Bridger, on suspicion of murder. (Photo by Matt Cardy/Getty Images)
05/10/2012 15:57 BST
SPOOKY ART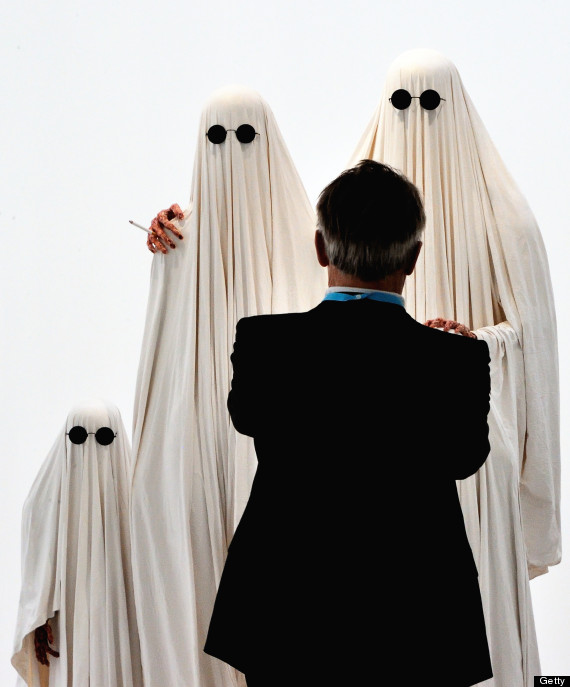 A man looks at one of the sculpture of the serie 'Desperanza' of artist Theo Mercier displayed as part of Lille's fantastic festival, on October 5, 2012 in Lille, northern France.
05/10/2012 15:01 BST
EXPLODING FINISH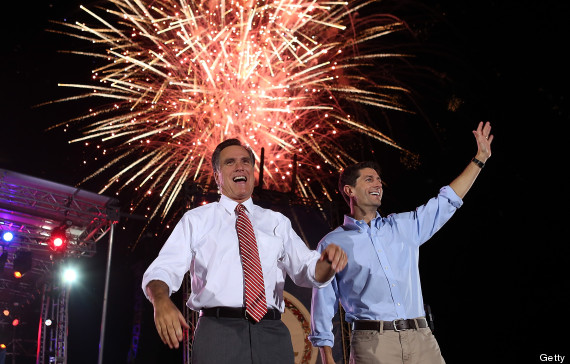 Republican presidential candidate, former Massachusetts Gov. Mitt Romney (L) and his running mate Rep Paul Ryan (R-WI) wave to supporters during a campaign rally at the Augusta Expoland in Fishersville, Virginia. One day after the first Presidential debate, Mitt Romney spoke to the CPAC before heading to Virginia to campaign with his running mate Rep Paul Ryan
05/10/2012 14:12 BST
PUCKER UP POOCH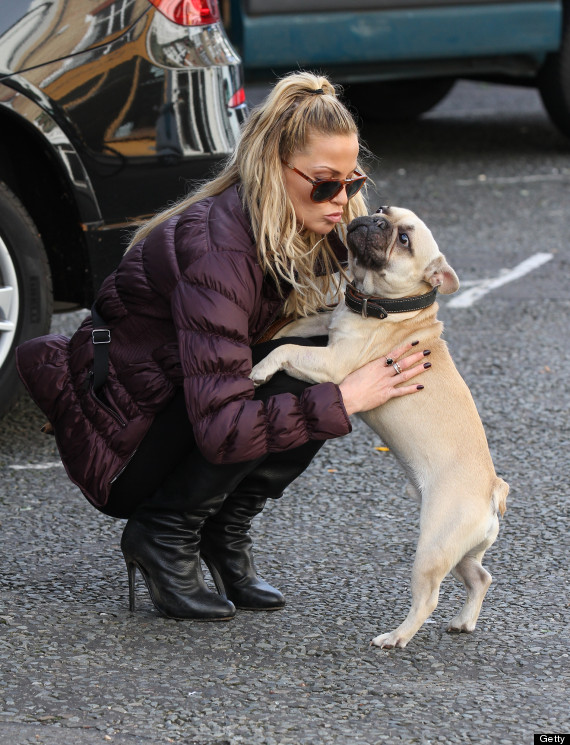 Sarah Harding gets friendly with her dog on October 5, 2012 in London.
05/10/2012 14:10 BST
HI SEOUL FASTIVAL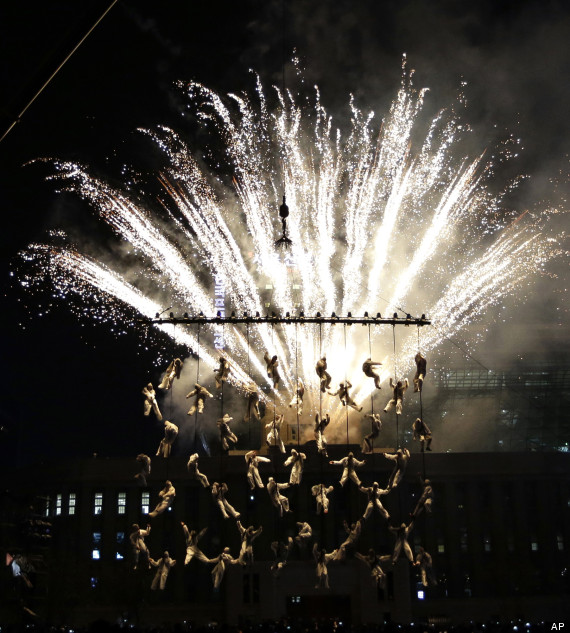 South Korean performers are suspended in midair to form a human net in a performance, called "Aphrodite" by Spanish theater company La Fura Dels Baus, in Seoul, South Korea, Friday, Oct. 5, 2012.
05/10/2012 14:07 BST
INDIAN PROTESTS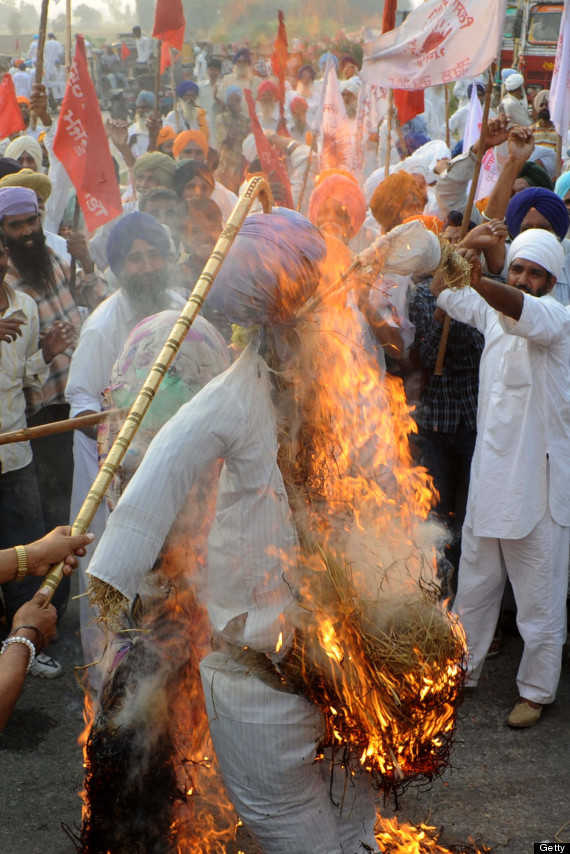 Indian farmers shout-slogans as they burn effigies of Indian Prime Minister Manmohan Singh and Congress-led UPA government chairperson Sonia Gandhi during a protest against the state and central government at in the village of Rayya some 35kms from Amritsar on October 5, 2012.
05/10/2012 13:59 BST
EXTRADITION HEARING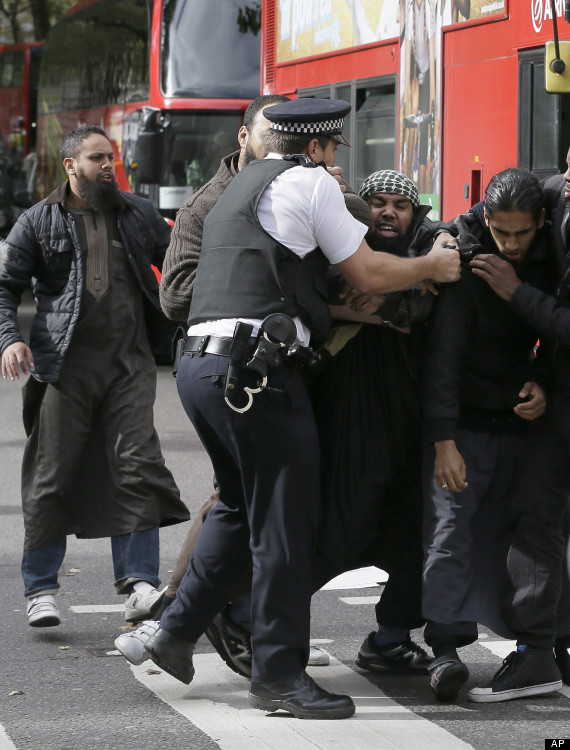 Demonstrators clash with police officers outside The Royal Courts of Justice in London Friday, Oct. 5, 2012. Radical Islamic cleric Abu Hamza and four other terror suspects are expected to find out today if they have won their latest legal move to avoid extradition from the UK to America for trial on terrorism charges.
05/10/2012 13:39 BST
MAMMOTH DISCOVERED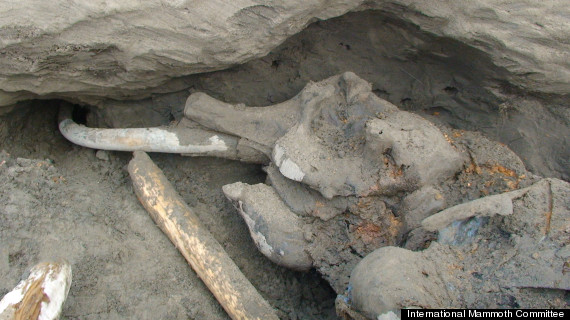 The carcass of a 16-year-old mammoth that was possibly killed by humans tens of thousands of years ago and was excavated on the North Siberian Taimyr peninsula. Russian scientists say it's one of the best-preserved bodies of a grown mammoth yet found.
SUBSCRIBE TO & FOLLOW UK DAILY BRIEF