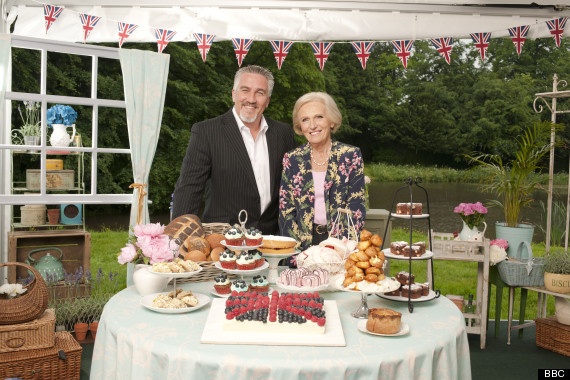 Judges Paul Hollywood and Mary Berry
He added: "Most of the cakes before the 1820s were made with yeast and it wasn't until the introduction of raising agents that you got the light, fluffy cake that we prize today. I've been all over the country looking into the history of bread."
Mouth-watering BBC series Great British Bake Off - which packs into each episode enough calories to make up five times your recommended daily allowance - comes to an end next week. But viewers won't have to wait too long for their next sweet fix, as it has just finished filming a festive special.
The Bafta-winning baking competition has become essential television for would-be pastry chefs and those unable to resist their creations and the most recent episode was one of the most successful so far for the BBC, drawing in 4.8m viewers.
PHOTOS: Contestants obsessed with cakes...
The Great British Bake Off Contestants
SUBSCRIBE TO & FOLLOW UK ENTERTAINMENT