Kakha Kaladze, the former AC Milan defender, has been named regional development minister in Georgian election winger Bidzina Ivanishvili's cabinet.
Kaladze won two Champions League winners' medals with the Rossoneri in 2003 and 2007, and was also a runner up when they were defeated by Liverpool in 2005.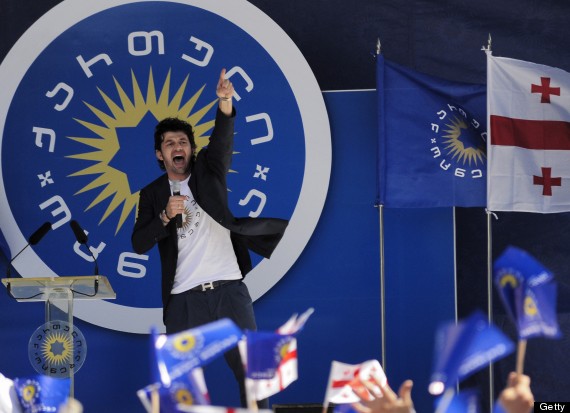 Kaladze speaks at a rally of the Georgian Dream opposition coalition in Tbilisi
In 2001, his brother was kidnapped with a $600,000 ransom demanded. Levan was officially declared dead in 2006, while two men were sentenced to prison for a combined total of 30 years. Kaladze threatened to take up Ukrainian citizenship, having played for Dyanmo Kiev.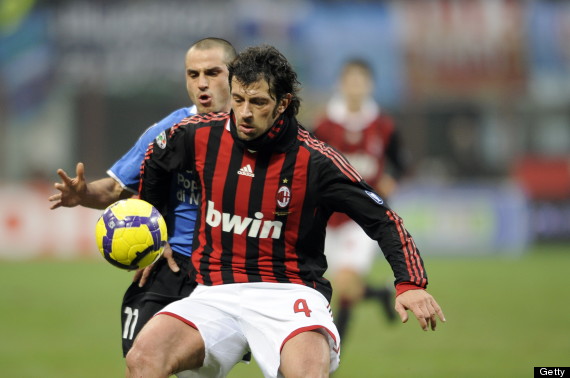 Kaladze in his Milan days
Kaladze won 83 caps with Georgia between 1996 and 2011, scoring just one goal. His €16m transfer fee to Milan in 2001 made him the most expensive Georgian footballer ever.