Scroll down for some of the best news, entertainment, culture and sports pictures from around the world, brought to you by The Huffington Post's Picture Editors Elliot Wagland, Matthew Tucker and Tahira Mirza:
11/10/2012 17:20 BST
SWITZERLAND AVIATION MILITARY SHOW Two F/A-18 Hornet fighter aircraft of the Swiss Air Force release flares during a flight demonstration of the Swiss Air Force over Axalp in the Bernese Oberland
11/10/2012 16:50 BST
MARY ROSE ANNIVERSARY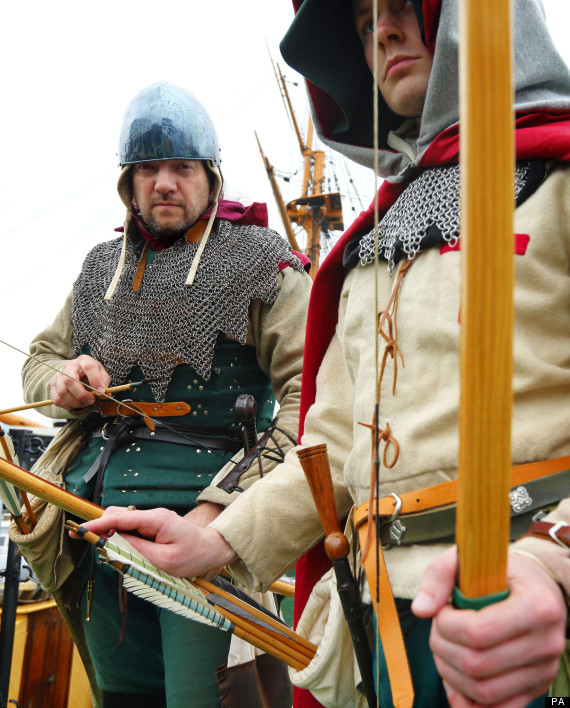 Members of the Purbrook Bowmen in Tudor dress prepare to embark on a cruise to mark the 30th anniversary of the raising of the Mary Rose at the Royal Navy dockyard in Portsmouth.
11/10/2012 16:41 BST
GIVE US A KISS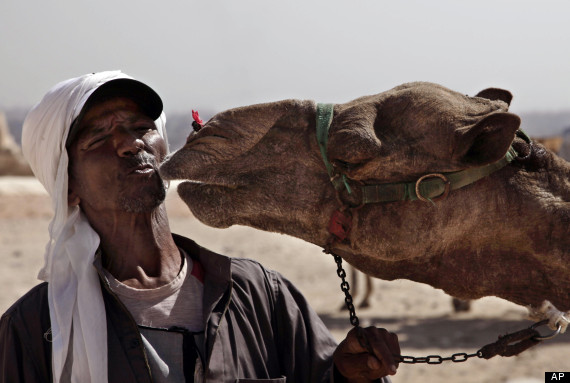 An Egyptian camel rider kisses his camel as he waits for customers at the historical site of the Giza Pyramids, near Cairo, Egypt.
11/10/2012 16:09 BST
HE MUST BE NUTS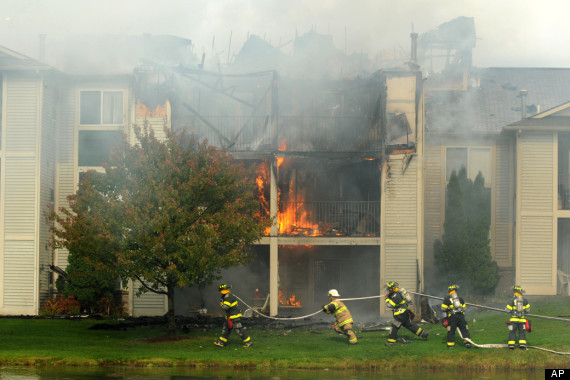 Holland Township firefighters battle a blaze at the Clearview Apartment complex Wednesday afternoon in Holland, Michigan. Fire Chief Jim Kohsel says a person using a propane torch in preparing to eat a squirrel may have sparked the fire. Kohsel says eight apartments were destroyed and others damaged.
11/10/2012 15:33 BST
REUNITED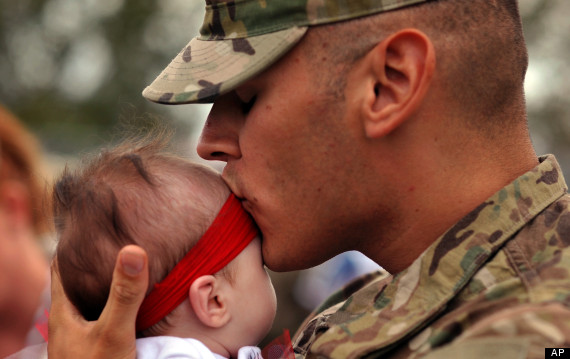 Army SPC Cory Allen kisses his daughter Lacey Allen during a welcome home ceremony for soldiers from the Army's 1st Battalion, 30th Infantry Regiment at Fort Stewart, Ga. One hundred troops returned home after their first deployment to Afghanistan. Overall about 2,200 soldiers from Fort Stewart's 3rd Infantry Division have deployed to Afghanistan this year.
11/10/2012 14:34 BST
SPEED FREAK Olympic gold medalist Usain Bolt attends the Nissan GT-R promotional event at the Nissan Motor Co, headquarters on October 11, 2012 in Yokohama, Kanagawa, Japan, Check out the video of Usain Bolt picked up in a Nissan GT-R by Formula 1 driver Mark Webber
11/10/2012 14:10 BST
IN YOUR FACE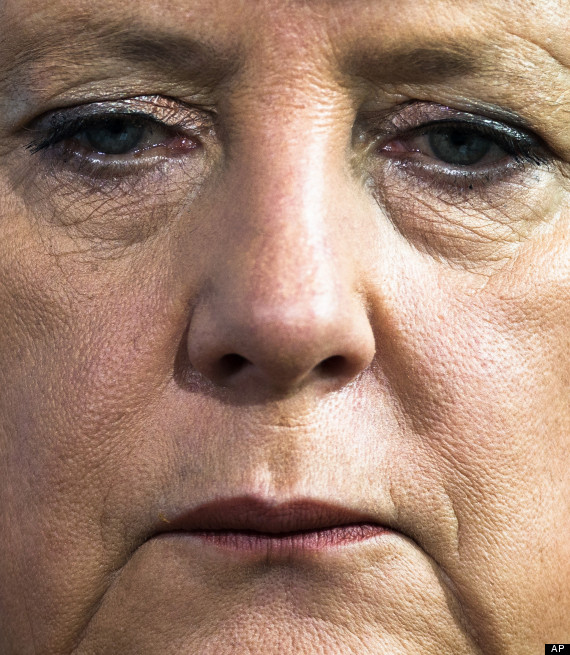 German Chancellor Angela Merkel attends a news conference following a meeting with Hungarian Prime Minister Viktor Orban at the chancellery in Berlin. Europe's economic outlook darkened further Thursday when top economists slashed their growth forecasts for Germany and warned that public support for financial aid for struggling countries was evaporating.
11/10/2012 14:06 BST
THE FIGHTING GOES ON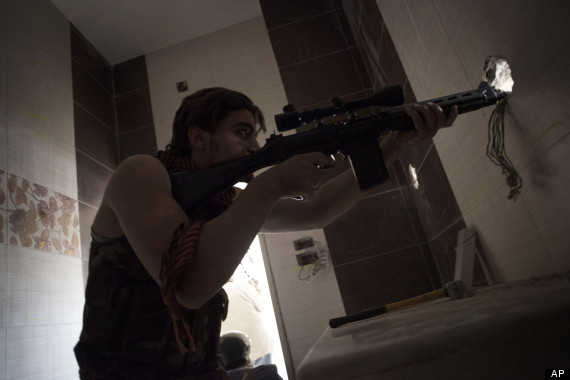 A Free Syrian Army fighter fires his weapon against Syrian Army positions in the Karmal Jabl district in Aleppo, Syria.
11/10/2012 13:44 BST
INDIAN HINDU FESTIVAL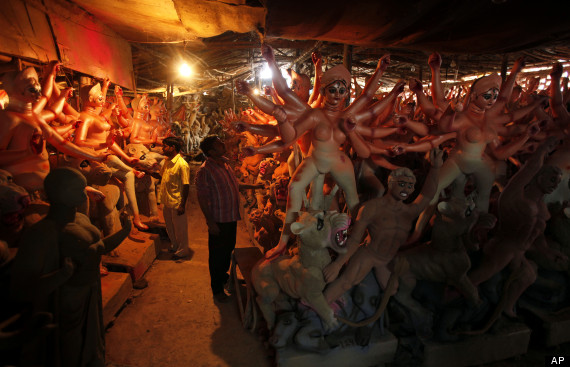 Indians look at idols of Hindu Goddess Durga at a workshop ahead of Durga Puja festival in Allahabad, India, Thursday, Oct. 11, 2012. Durga Puja will be celebrated from Oct. 20-24.
11/10/2012 13:23 BST
WASTED WORKS EXHIBITION Artist Gina Czarnecki poses next to one of her works entitled 'Palaces' which incorporates milk teeth donated by members of the public at the Science and Industry museum in Manchester, Thursday October 11, 2012. Czarnecki's 'The Wasted Works' Exhibition is part of Manchester Science Week and explores the taboos in society around waste body parts, including fat from liposuction, discarded hip joints after hip replacements and children's milk teeth which all could be used for stem cell regeneration, Dave Thompson/PA Wire
SUBSCRIBE TO & FOLLOW UK DAILY BRIEF