Huffington Post Picture Desk Live: Scroll down for the best news, entertainment, culture and sports pictures of the day, brought to you by The Huffington Post's Picture Editors Elliot Wagland, Matthew Tucker and Tahira Mirza.
Follow us on Twitter for links to top pics featured on The Huffington Post UK.
15/10/2012 16:52 BST
NADA FIGHT FETIVAL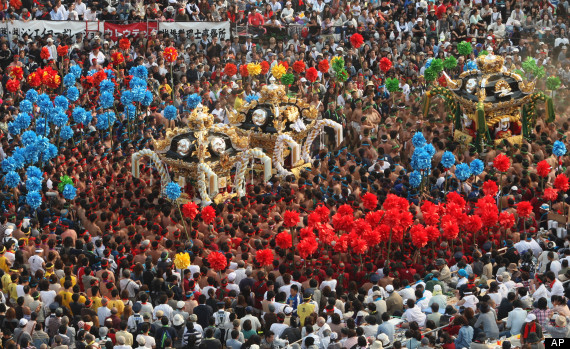 Japanese Shrine Parishioners of Matsubara (Left), Nakamura (center) and Kiga shrines, carry Yatai (portable shrines) during a parade as part of the Nada No Kenka Matsuri (Nada Fight Festival) at Matsubara on October 15, 2012 in Himeji, Japan. Each Yatai weighs approximately two tonnes. The parade is the highlight of the shrine's Autumn Harvest Festival and attracts roughly 100,000 people.
15/10/2012 16:30 BST
NEW PLANET WITH FOUR SUNS DISCOVERED A planet with four suns has been identified by two "armchair astronomers" The bright new world, just under 5,000 light years away, is believed to be six times the size of Earth, The planet has been named PH1 after the planethunters website
15/10/2012 15:58 BST
MOSES THE ADOPTED ELEPHANT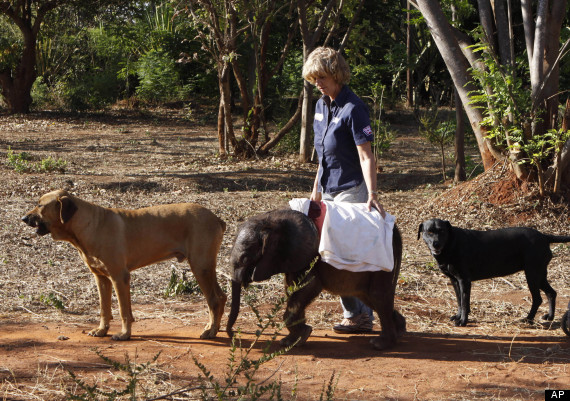 Seven-and-a-half month old orphaned elephant calf named Moses takes his daily walk with pet dogs Barney, left, Bagheera right, and foundation owner, Jenny Webb, center, at their home in Lilongwe, Malawi. Moses was found alone and close to death in the Vwaza Wildlife Reserve. He has been adopted by the Jumbo Foundation where he is cared for and is being raised by humans.
15/10/2012 15:46 BST
MOURNING A KING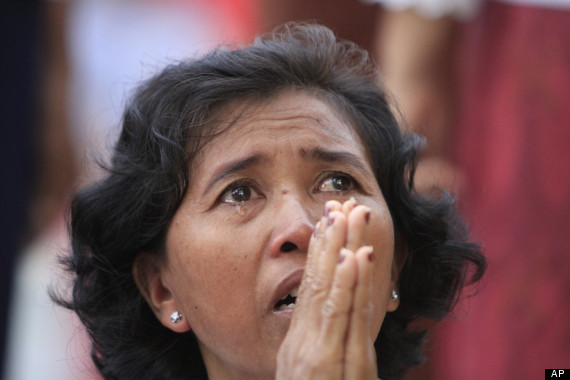 A Cambodian woman prays in tears in front of the main gate of the Royal Palace in Phnom Penh, Cambodia, to mourn the death of former King Norodom Sihanouk Monday, October 15, 2012.
15/10/2012 15:45 BST
MALALA MOVES FROM MILITARY HOSPITAL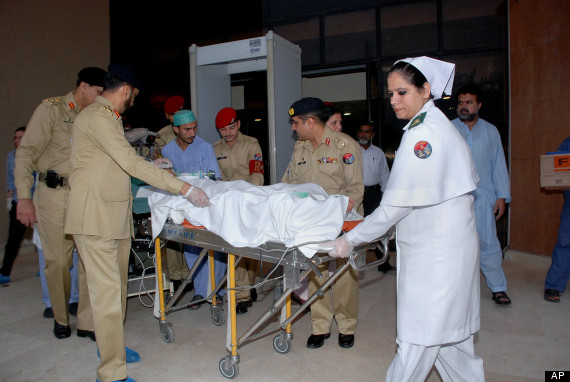 In this photo released by Inter Services Public Relations Department, Pakistani army doctors and medical staff transport 14-year-old schoolgirl Malala Yousufzai, who was shot last Tuesday by the Taliban, to transfer her from a military hospital to the airport in Rawalpindi, Pakistan, Monday, October 15, 2012.
15/10/2012 15:05 BST
BEAUTIFUL AUTUMN COLOURS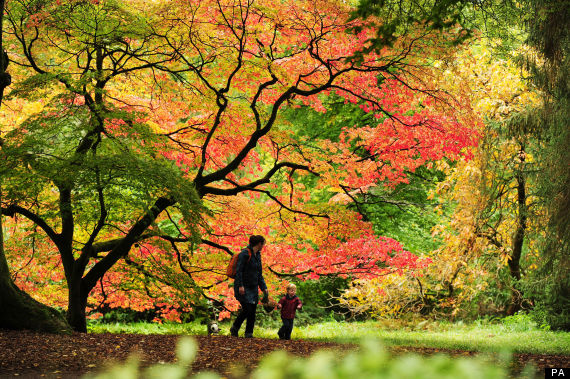 Sarah and 2-year-old Isaac Cromarty enjoy the Autumn colours at Westonbirt Arboretum in Gloucestershire.
15/10/2012 14:38 BST
DIDN'T YOU HAVE ENOUGH LOTION FOR YOUR HEAD?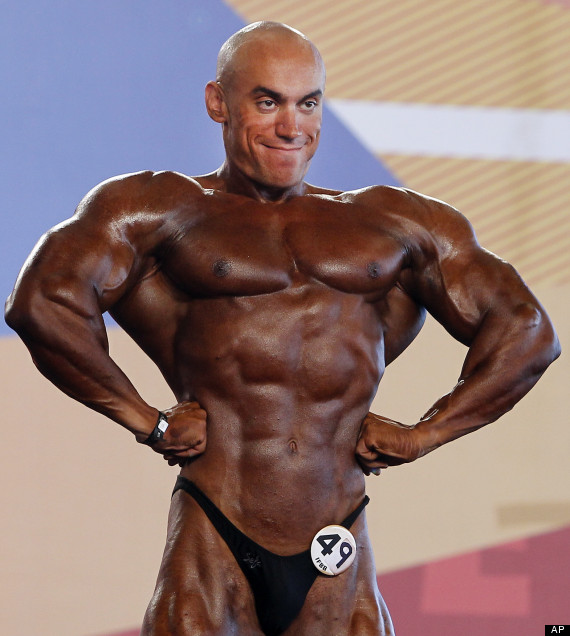 A competitor flexes his muscles during the semifinal of the Arnold Schwarzenegger Classic Europe bodybuilding event in Madrid, Spain.
15/10/2012 14:36 BST
SURF'S UP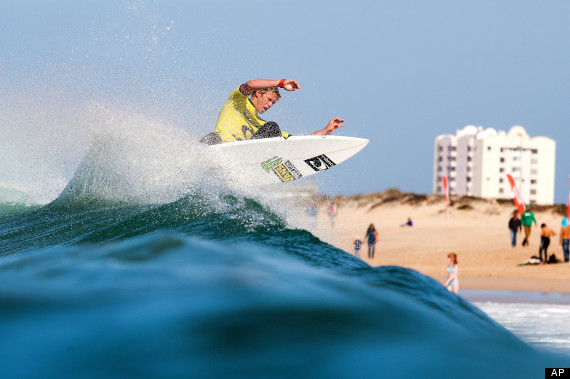 John John Florence, of Hawaii, competes in the RipCurl Pro Portugal surfing competition in Peniche, Portugal, Monday, Oct. 15, 2012.
15/10/2012 14:22 BST
OPEN WIDE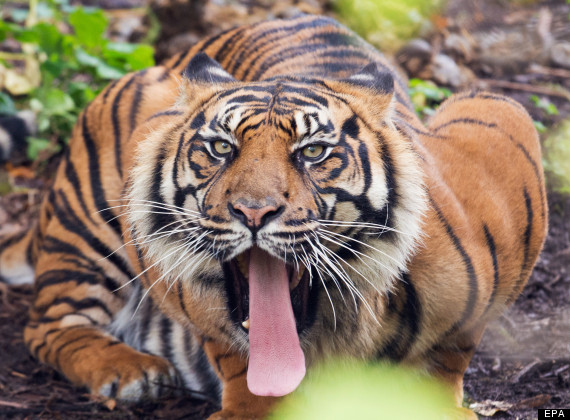 Photographer captures a great shot of a tiger at the zoo in Frankfurt, Germany
SUBSCRIBE TO & FOLLOW UK DAILY BRIEF