Huffington Post Picture Desk Live: Scroll down for the best news, entertainment, culture and sports pictures of the day, brought to you by The Huffington Post's Picture Editors Elliot Wagland, Matthew Tucker and Tahira Mirza.
Follow us on Twitter for links to top pics featured on The Huffington Post UK.
16/10/2012 16:38 BST
GIANT ROAD BLOCK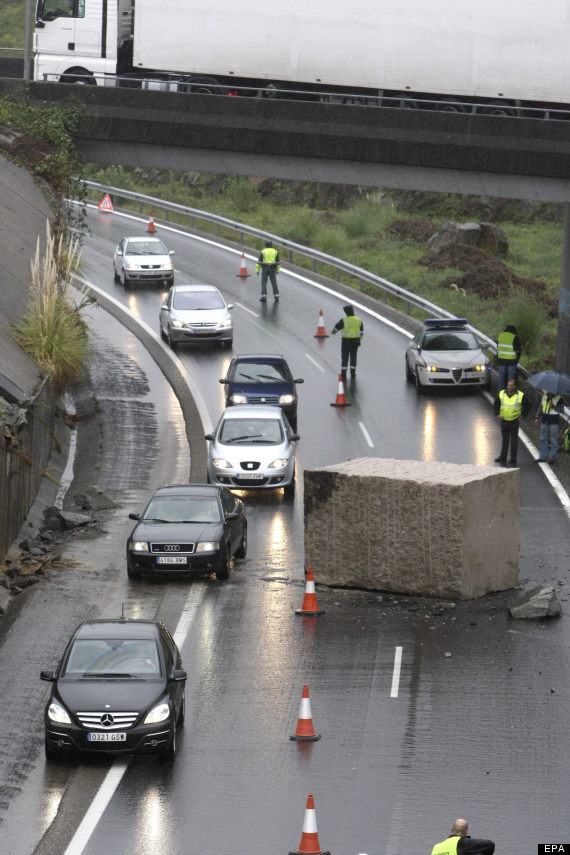 Several vehichles pass next to a large granite block which fell from a truck which was carrying it through the AP-9 highway in Vigo, Galicia, northwestern Spain, 16 October 2012. There were no damage reported
16/10/2012 16:28 BST
OVERWHELMED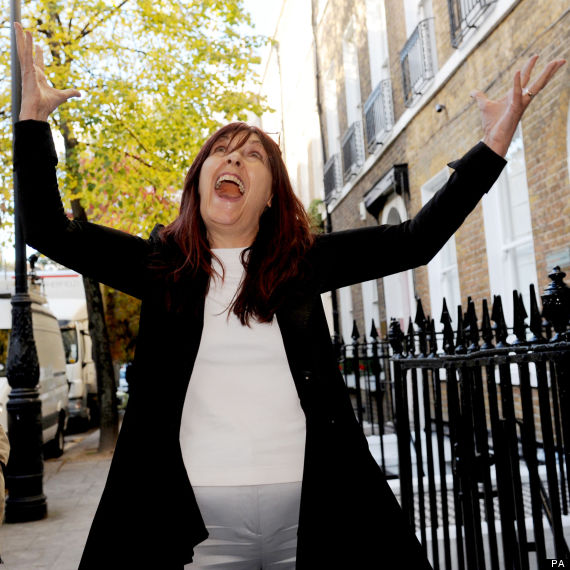 Janis Sharp, mother of Gary McKinnon, arrives for a press conference at her solicitors in London today.
16/10/2012 16:07 BST
HORSING AROUND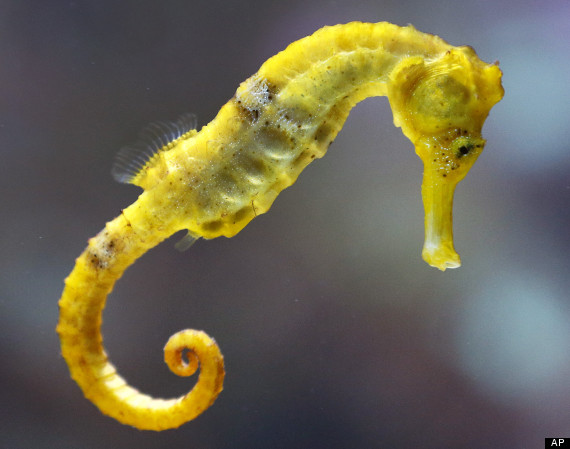 A brightly coloured seahorse is captured at the zoo in Frankfurt, Germany,
16/10/2012 15:51 BST
FLY IN THE CHOPPER A U.S. Marine CH-53 helicopter dislodges U.S. and Philippine marines during a live-fire exercise in the ongoing Philippines-US amphibious landing exercise dubbed Phiblex 2013 at Crow Valley, Tarlac province in northern Philippines, Tuesday Oct. 16, 2012. More than 2,800 U.S. Marines and sailors from the 31st Marine Expeditionary Unit based in Okinawa, Japan are nearing the end of their two-week air, ground and amphibious training with their Philippine counterpart
16/10/2012 15:33 BST
RUBBISH ON MARS ALREADY?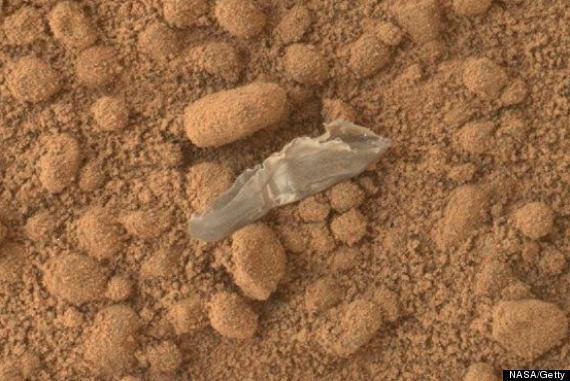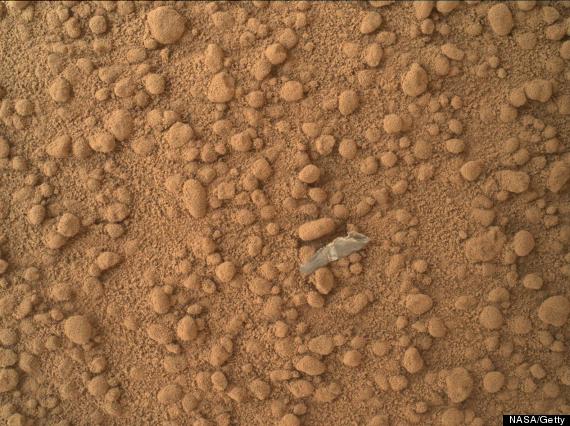 This image obtained October 16, 2012 from the Mars Hand Lens Imager (MAHLI) camera on NASA's Mars rover Curiosity shows a small bright object on the ground beside the rover at the "Rocknest" site. The object is just below the center of this image. It is about half an inch (1.3 centimeters) long. The rover team has assessed this object as debris from the spacecraft, possibly from the events of landing on Mars. The image was taken during the mission's 65th Martian day.
16/10/2012 15:15 BST
ART THEFT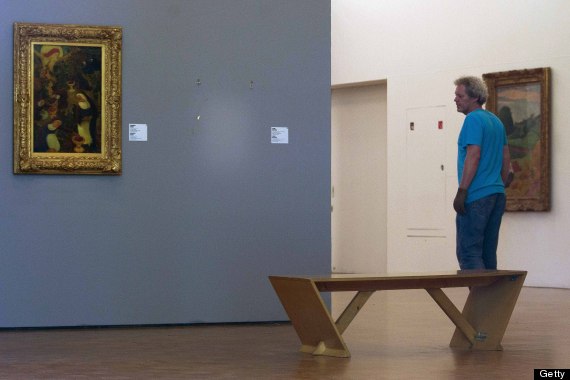 A man pauses to look at the empty space where Henri Matisse' painting "La Liseuse en Blanc et Jaune" was hanging, right, next to a painting by Maurice Denis, left, at Kunsthal museum in Rotterdam, Netherlands, Tuesday Oct. 16, 2012. Seven paintings by artists including Pablo Picasso and Claude Monet were stolen from a museum in Rotterdam in an early-hours heist, Dutch police said Tuesday.
16/10/2012 14:19 BST
EYES WIDE OPEN A new born L'Hoest Monkey that has not been named yet at Edinburgh Zoo in Scotland, Edinburgh Zoo's monkey house is home to a troop of lively L'Hoest's monkeys and recently, visitors have been spotting mum Tumbili holding onto her new born baby
16/10/2012 13:44 BST
WHO NEEDS HORSEPOWER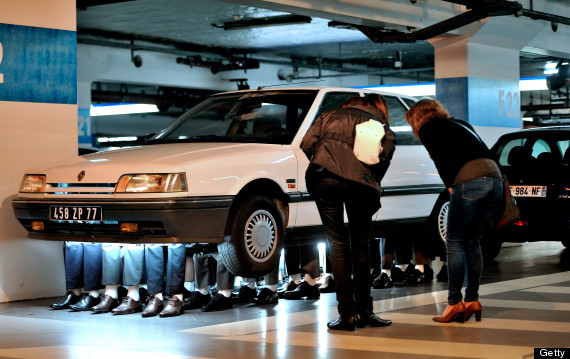 People watch a piece entitled 'Traffic' by French artist Theo Mercier displayed in a parking lot as part of Lille's Fantastic Festival in Lille.
16/10/2012 12:44 BST
FOREVER CRAZY KELLY Kelly Brook (centre) attends a photocall to announce her appearance in "Forever Crazy" at the Crazy Horse theatre in London
16/10/2012 12:38 BST
ELECTRIC PHOTOGRAPHY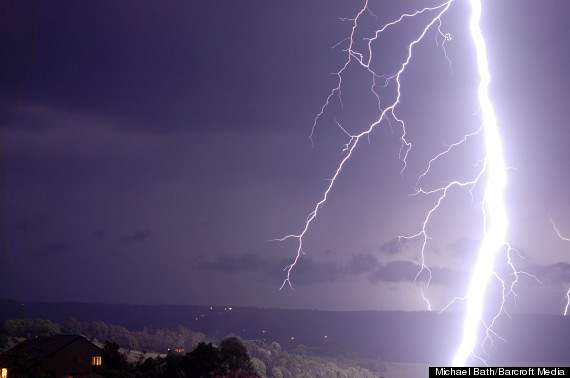 Striking images captured on camera by storm-chasing photographer Michael Bath. The Australian who is "obsessed" with weather and photography has been finding and picturing lightning storms for the past 25 years.
SUBSCRIBE TO & FOLLOW UK DAILY BRIEF