Now if Kim Kardashian will take her cat out and about, people are going to make the obvious jokes.
But not us, we're faaaar too mature for that... *sniggers*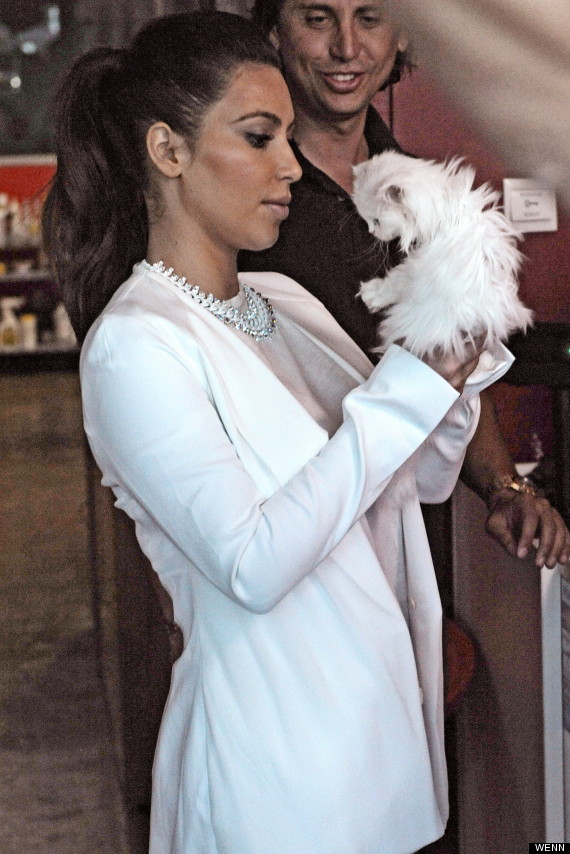 KK's pussycat Mercy went for a grooming session yesterday, proving she is just as well pampered as her famous owner.
Mrs Slocombe would be proud (ask your mum).
The reality TV star had even coordinated her outfit to her new Persian kitten, as she stepped out in an all white outfit at a pet salon in Miami.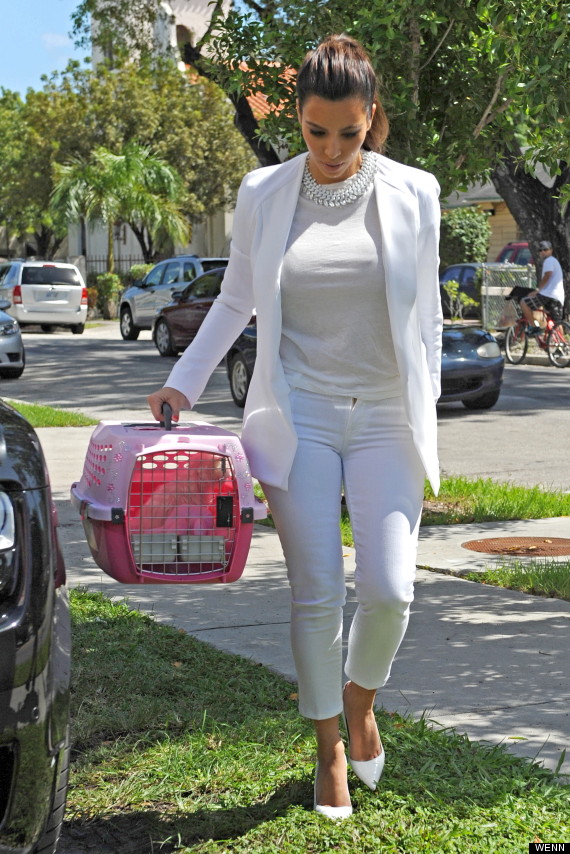 Mercy has become somewhat of a celeb in her own right since Kim adopted her earlier this year.
The feline has inherited her own spoof Twitter account, @KardashianKat, who spends most of her time griping about her life as KK's latest accessory.
And here was us thinking that was a certain Mr West.
HUFFPOST UK CELEB ON FACEBOOK | FOLLOW US ON TWITTER
ENTER OUR COMPETITION TO WIN THE ULTIMATE AIRPORT LOUNGE EXPERIENCE
> IN PICS: KIM'S TOP 20 (ALMOST) NAKED SNAPS

Loading Slideshow
Kim Kardashian

Kim Kardashian

Kim Kardashian

Kim Kardashian

Kim Kardashian

Kim Kardashian

Kim Kardashian

Kim Kardashian

Kim Kardashian

Kim Kardashian

Kim Kardashian

Kim Kardashian

Kim Kardashian

Kim Kardashian

Kim Kardashian

Kim Kardashian

Kim Kardashian

Kim Kardashian

Kim Kardashian

Kim Kardashian
Also on HuffPost: