Huffington Post Picture Desk Live: Scroll down for the best news, entertainment, culture and sports pictures of the day, brought to you by The Huffington Post's Picture Editors Elliot Wagland, Matthew Tucker and Tahira Mirza.
Follow us on Twitter for links to top pics featured on The Huffington Post.
17/10/2012 16:33 BST
GOOGLE STREET VIEW.....INSIDE GOOGLE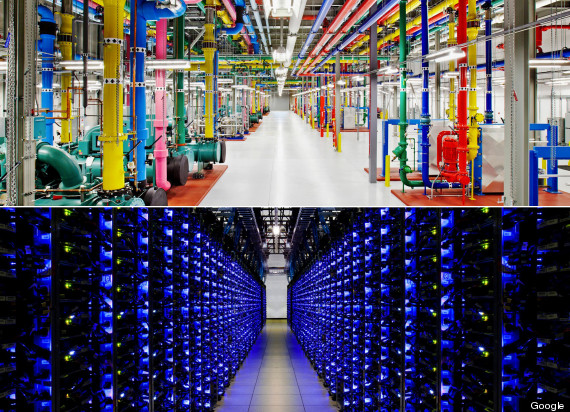 When you're on a Google website, you're accessing one of the most powerful server networks in the known Universe. But what does that actually look like? Here's your chance to see inside what we're calling the physical Internet.
17/10/2012 16:23 BST
MOO-VING COWS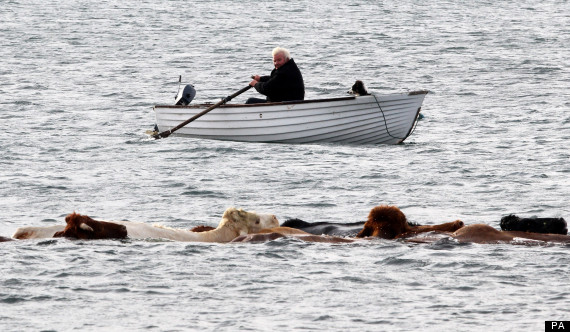 Crofter Iain Macdonald from Staffin on Skye moves his cows across the sea to their Island grazing ground for the winter. Iain is thought to be the last person in Scotland to move his animals this way.
17/10/2012 16:11 BST
REMARKABLE PROGRESS FOR FACE TRANSPLANT RECIPIENT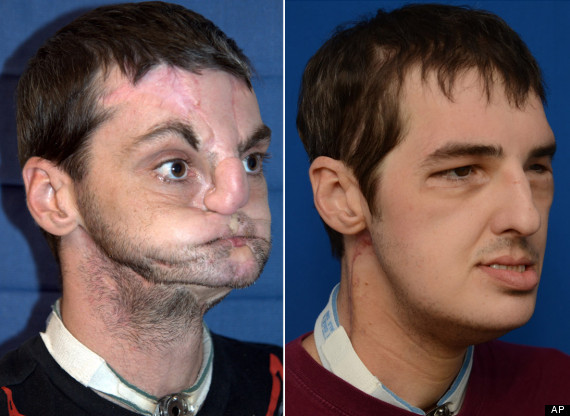 Face transplant recipient Richard Lee Norris, the recipient of the most extensive face transplant performed to date, is seen in a photo taken before the face transplant, left, and in a photo made 114 days after the transplant was performed.
17/10/2012 15:50 BST
ENJOYING YOUR TRIP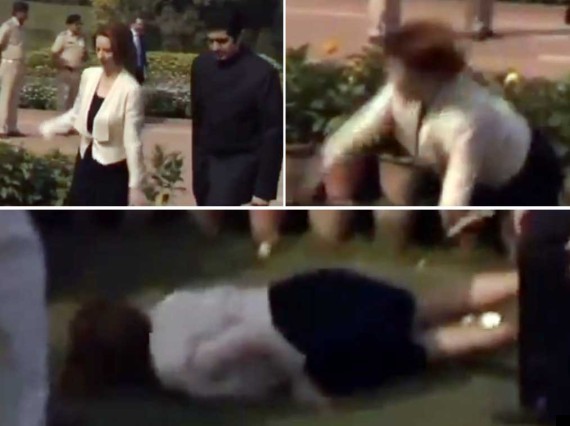 Fresh from her misogynist-bashing tirade against the formerly smug but still very sexist, Tony Abbott, that saw her become a viral internet sensation, Gillard has fallen back to Earth with a bump. Literally. On a visit to the Gandhi Memorial in New Delhi, Gillard had a minor balance issue and ended up smooching grass, or, as the Aussies call it "stacking it".
17/10/2012 15:23 BST
GOLD FEET Former footballer Eric Cantona attends a press conference announcing the Golden Foot laureates for 2012 at Grimaldi Forum on October 17, 2012 in Monte-Carlo, Monaco
17/10/2012 15:19 BST
THE ROOF IS FINALLY CLOSED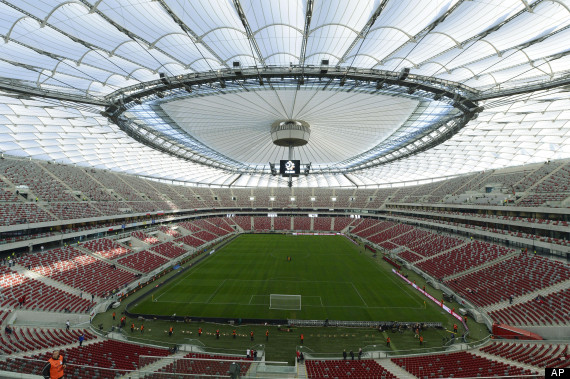 A view of the stadium roof before the World Cup Group H Qualifying match at the National Stadium, Warsaw, Poland.
17/10/2012 15:14 BST
LONG ROAD AHEAD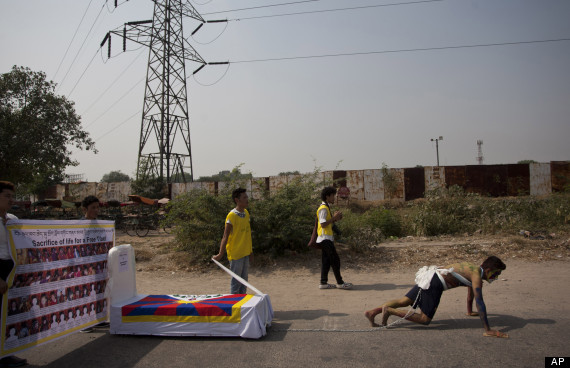 An exile Tibetan prostrates and drags a coffin to show solidarity to those who self immolated in Tibet during a protest in New Delhi, India, Wednesday, Oct. 17, 2012. Activists have reported 55 self-immolations since February 2009.
17/10/2012 14:20 BST
'FRANKENWEENIE' COMES ALIVE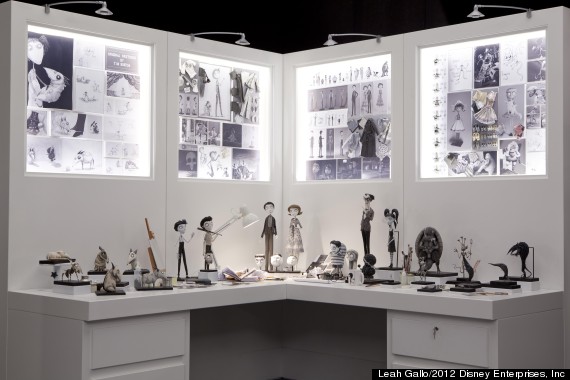 The 'Art of Frankenweenie' Exhibition arrives at the South Bank Centre, London, today. The Exhibition displays the filmmaking process and gives audiences a glimpse into the stop-motion animation process brought to life by filmmaker Tim Burton.
17/10/2012 13:19 BST
BRITAINS' BEST ROUNDABOUT A car makes its way around Holgate Mill roundabout in York which has been voted 'Best in Britain' by the UK Roundabout Appreciation Society and features on the front cover of their Best of British Roundabouts 2013 calendar
17/10/2012 13:16 BST
FLOODY HELL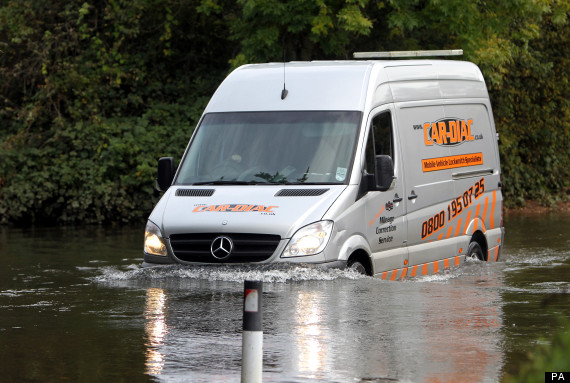 A van crosses a flooded ford near Charvil, Berkshire, after gale force winds and high tides along parts of the coastline lead to flooding.
SUBSCRIBE TO & FOLLOW UK DAILY BRIEF