The Pakistani Taliban (TTP) has lashed out at media coverage of the shooting of Malala Yousafzai, claiming the criticism has been 'biased'.
The TTP publicly claimed responsibility for shooting a 14-year-old-girl in the face and neck all for speaking out in favour of education for girls, and her fears of living under a regime that systematically destroyed schools and threw acid in the faces of those young girls brave enough to attend them.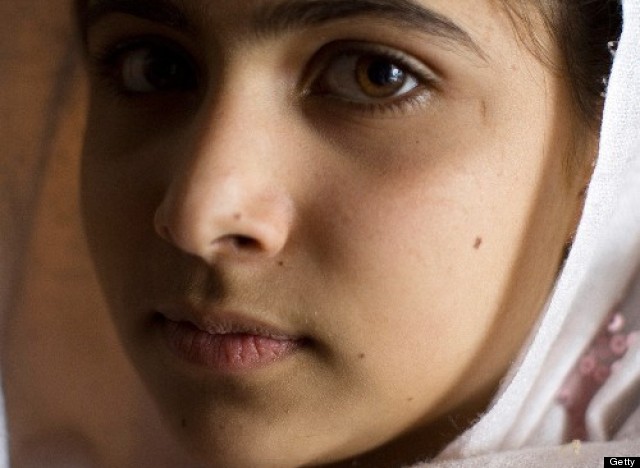 Malala Yousafzai was shot in the head by Taliban gunmen
Since the Pakistani government brokered a shaky peace with the TTP in the Swat region in 2009, the group have carried out a programme of deadly attacks.
The shooting of Malala Yousafzai on October 9 saw a dramatic and significant shift in public perception.
Almost immediately, a huge outpouring of disgust and revulsion at the attack saturated the media around the world.
World leaders were unanimous in their condemnation of the "reprehensible, disgusting and tragic" shooting.
And the TTP's domestic audience in Pakistan were at the forefront of it all. Pakistani officials offered a $105,000 (10 million rupee) reward for information leading to the arrest of the attackers and protests were held across the country, drawing thousands of people. The Taliban claimed responsibility for the attack on 14-year-old Malala and said if she recovered she would not be spared
Perhaps caught off guard, the TTP have been forced to begin damage limitation strategies.
In a statement describing Yousafzai as a "spy of the West", they said: ""We targeted her because she would speak against the Taliban while sitting with shameless strangers and idealized the biggest enemy of Islam, Barack Obama.
"We did not attack her for raising voice for education. We targeted her for opposing mujahideen and their war. Shariah (Islamic law) says that even a child can be killed if he is propagating against Islam."
TTP spokesman Ihsanullah Ihsan argued they would "continue to respect journalists" but claimed some outlets had overstepped the mark by supporting Yousafzai and bad-mouthing the TTP for shooting her.
He added: "Right from UN Secretary General Ban Ki-moon to Hillary Clinton and President Obama, all of them used whatever bad language and words they could use on the media but when we tried to reply to them, no media organisation was willing to give us importance."
Some analysts believe that this case marks a sea-change in Pakistani public opinion towards the TTP.
Muhammad Amir Rana, director of the Pakistan Institute for Peace Studies, told The Guardian: "We have seen a similar public sentiment in the past, but this time it is quite unique.
"This case has provided a catharsis of the masses for all the grievances that have been building up for years."
SUBSCRIBE TO & FOLLOW UK DAILY BRIEF