Huffington Post Picture Desk Live: Scroll down for the best news, entertainment, culture and sports pictures of the day, brought to you by The Huffington Post's Picture Editors Elliot Wagland, Matthew Tucker and Tahira Mirza.
Follow us on Twitter for links to top pics featured on The Huffington Post.
18/10/2012 18:17 BST
BELFAST PROTEST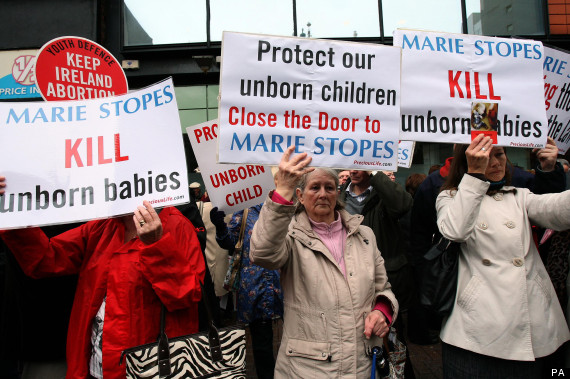 Northern Ireland's first private abortion clinic is to officially open amid protests from pro-life campaigners. Pro life campaigners outside Marie Stopes clinic in Belfast which opens today.
18/10/2012 18:15 BST
BARBIE ART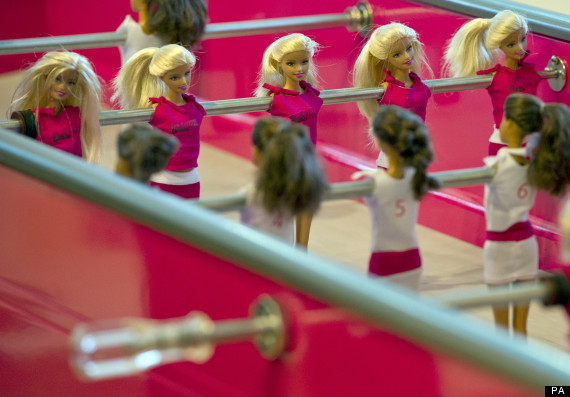 The work "Barbie Foot" by artist Chloe Ruchon is pictured in the exhibition "C'est pas mon genre - About Women (Design from France)" at the Museum for Applied Arts in Frankfurt Main, Germany, 18 October 2012.
18/10/2012 18:14 BST
DURGA GODDESS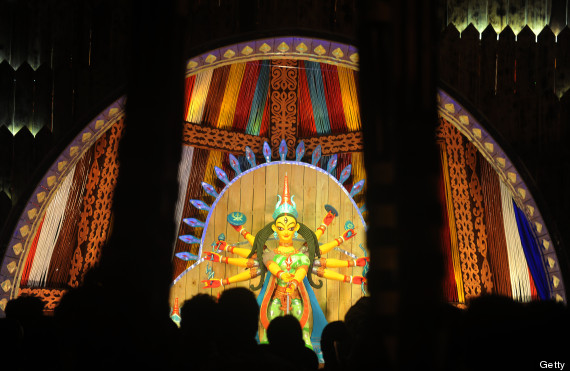 Indian visitors look at an idol of Hindu goddess Durga in preparation for the upcoming Hindu festival Durga Puja in Siliguri on October 18, 2012.
18/10/2012 18:05 BST
SPOOKY MEERKATS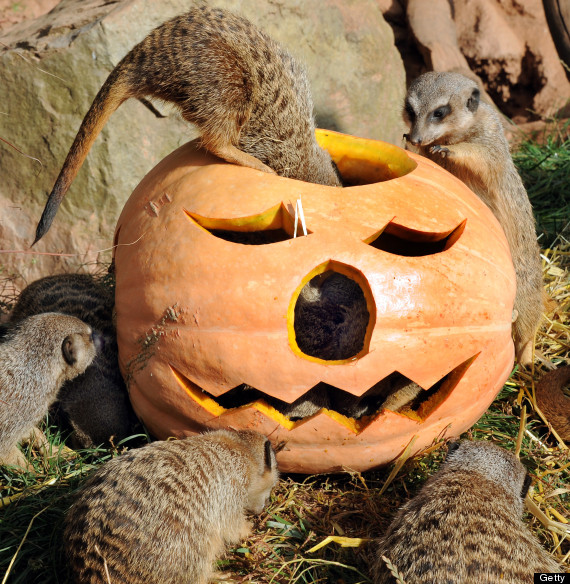 Meerkats at the zoo in Leipzig, eastern Germany, inspect a carved pumpkin filled with flour worms and straw on October 18, 2012.
18/10/2012 18:00 BST
A FIRE OFFICER'S BEST FRIEND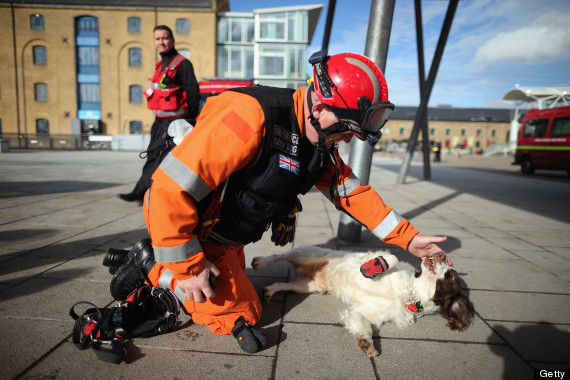 Fire Officer Jim Gilbert and his fire service rescue Springer Spaniel Freddie, take a break ahead of a demonstration at the World Rescue Challenge at the Excel Centre on October 18, 2012 in London, England.
18/10/2012 17:59 BST
HELP FOR HEROES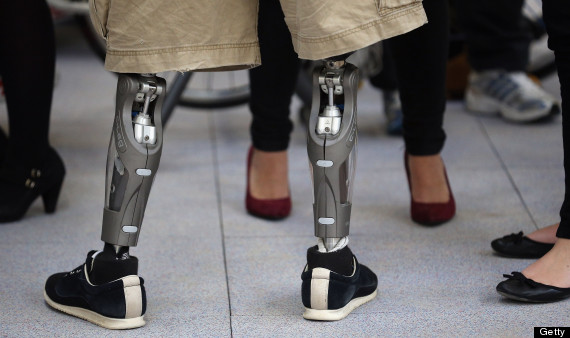 A wounded serviceman stands on prosthetic legs as he talks to visiting media in the new Help for Heroes' Tedworth House rehabilitation centre for wounded servicemen and women during a press preview day on October 18, 2012 in Tidworth, England.
18/10/2012 17:58 BST
STRIKING SWING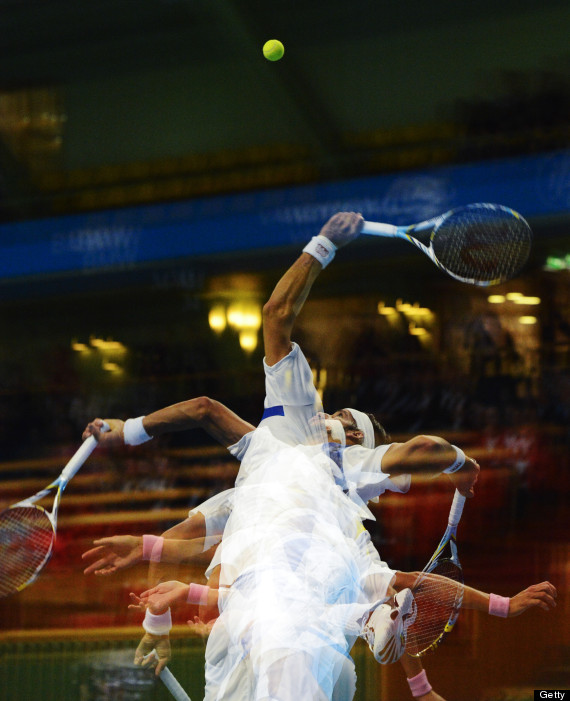 Picture taken with multi exposure time shows Spain's Feliciano Lopez serving to Ukraine's Sergiy Stakhovsky during the ATP Stockholm Open tennis tournament on October 18, 2012 in Stockholm.
18/10/2012 17:52 BST
HOOVES OF FURY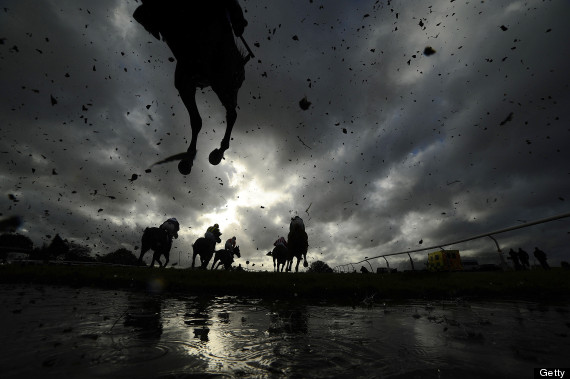 Runners take the water jump in The Bathwick Tyres Yeovil Handicap Steeple Chase at Wincanton racecourse on October 18, 2012 in Wincanton, England.
18/10/2012 17:51 BST
SWIFTY SWINE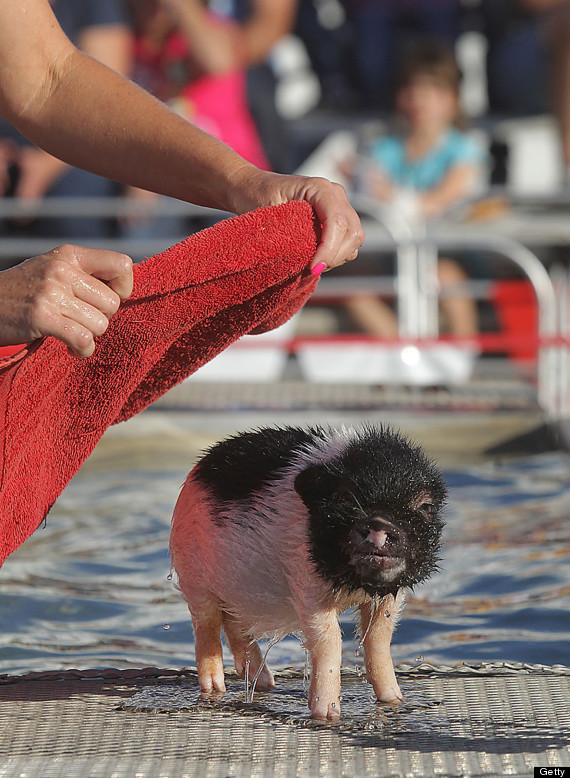 The star attraction of the Swifty Swine Racing Pigs is eight-week-old 'Swifty' who takes a dip to reach an Oreo cookie, Thursday, October 18, 2012.
18/10/2012 16:46 BST
FLORAL FANTASY BRA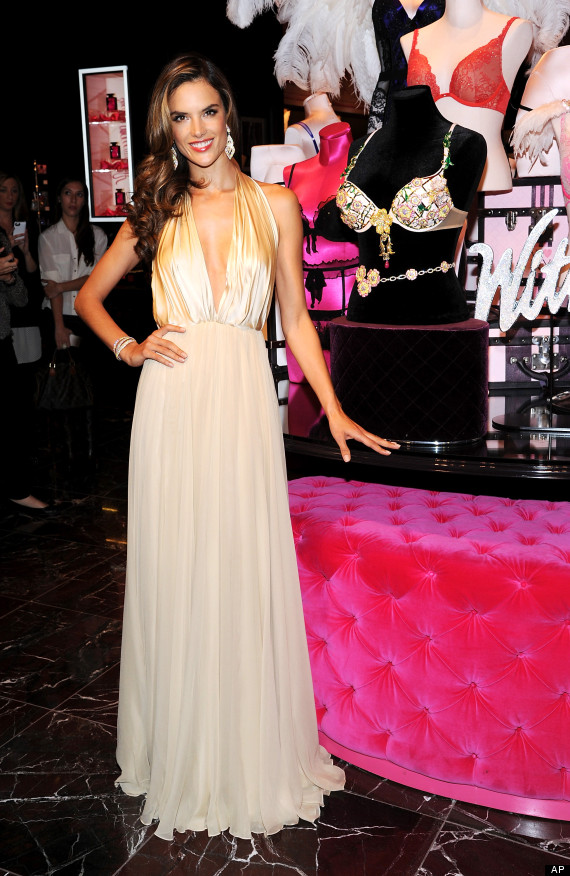 Victoria's Secret model Alessandra Ambrosio reveals the Floral Fantasy Bra gift set at Victoria's Secret Herald Square on Thursday, Oct. 18, 2012 in New York.
SUBSCRIBE TO & FOLLOW UK DAILY BRIEF