Huffington Post Picture Desk Live: Scroll down for the best news, entertainment, culture and sports pictures of the day, brought to you by The Huffington Post's Picture Editors Elliot Wagland, Matthew Tucker and Tahira Mirza.
Follow us on Twitter for links to top pics featured on The Huffington Post.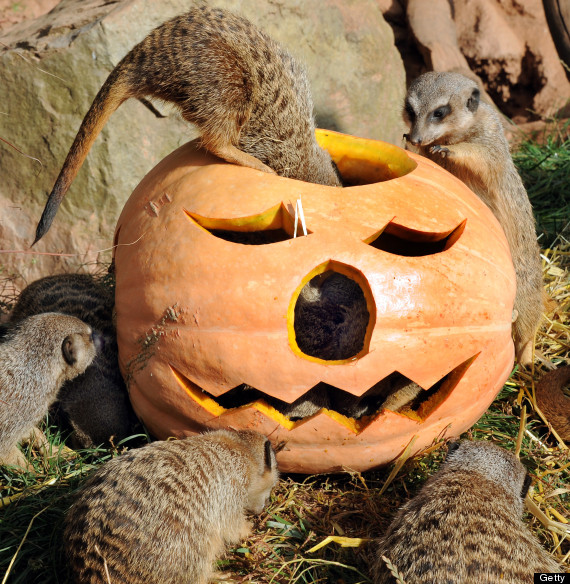 Meerkats at the zoo in Leipzig, eastern Germany, inspect a carved pumpkin filled with flour worms and straw on October 18, 2012.
Loading Slideshow
Meerkats at the zoo in Leipzig, eastern Germany, inspect a carved pumpkin filled with flour worms and straw on October 18, 2012. Suited to the upcoming Halloween holiday, the animals' enclosure is decorated with pumpkins and delights meerkats and visitors. (Photo credit: WALTRAUD GRUBITZSCH/AFP/Getty Images)

Meerkats at the zoo in Leipzig, eastern Germany, inspect a carved pumpkin filled with flour worms and straw on October 18, 2012. Suited to the upcoming Halloween holiday, the animals' enclosure is decorated with pumpkins and delights meerkats and visitors. (Photo credit: WALTRAUD GRUBITZSCH/AFP/Getty Images)

Meerkats at the zoo in Leipzig, eastern Germany, inspect a carved pumpkin filled with flour worms and straw on October 18, 2012. Suited to the upcoming Halloween holiday, the animals' enclosure is decorated with pumpkins and delights meerkats and visitors. (Photo credit: WALTRAUD GRUBITZSCH/AFP/Getty Images)

The meerkats celebrate an early Halloween treat at the zoo in Leipzig, Germany, 18 October 2012. The curious animals were given a pumpkin filled with straw and mealworms by their keeper Joerg Graeser. (Photo credit: PA)