Huffington Post Picture Desk Live: Scroll down for the best news, entertainment, culture and sports pictures of the day, brought to you by The Huffington Post's Picture Editors Elliot Wagland and Tahira Mirza.
Follow us on Twitter for links to top pics featured on The Huffington Post.
19/10/2012 22:54 BST
OUR HOUSE TURNS TEN Alistair McGowan and Suggs at the photo call for the 10th anniversary concert of the musical Our House. The anniversary West End gala will be staged at the Savoy Theatre in aid of Help for Heroes
19/10/2012 22:31 BST
STEAMING HOT HUDDLE Glasgow scrum half Henry Pyrgos (c) sets up an attack during the Heineken Cup round 2 match between Glasgow Warriors and Ulster at Scotstoun Stadium on October 19, 2012 in Glasgow, Scotland.
19/10/2012 22:28 BST
HERE'S ONE COOL DALAI LAMA The Dalai Lama sits on stage at Hunter College where he received an honorary degree, a Doctor of Humane Letters, on October 19, 2012 in New York City. The Dalai Lama, the spiritual leader of Tibetan Buddhists and a Nobel Peace Prize winner, will also give a talk on the 'Essence of Buddhism,' October 21 at Lincoln Center
19/10/2012 17:54 BST
THE GREAT TRAIN SNOBBERY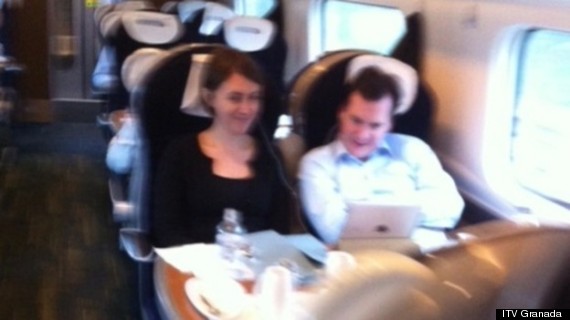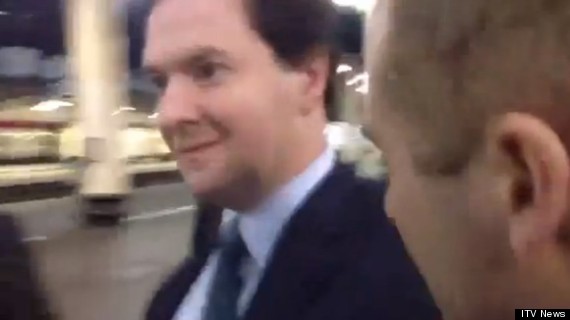 George Osborne Tries To Sit In First Class With Standard Ticket, Gets Caught, Pays £160 Upgrade
19/10/2012 16:13 BST
UNUSUAL OCTOPUS This image provided by the Cabrillo Marine Aquarium shows a female Argonaut, or paper nautilus, a species of cephalopod that was recently scooped out of the ocean off the California coast. The baseball-sized animal is making herself at home at the aquarium, bobbing up and down in her tank furling and unfurling her sucker-covered arms. This strange octopus is rare in California, because it only lives in tropical and subtropical waters
19/10/2012 15:59 BST
BEAM ME UP SCOTTY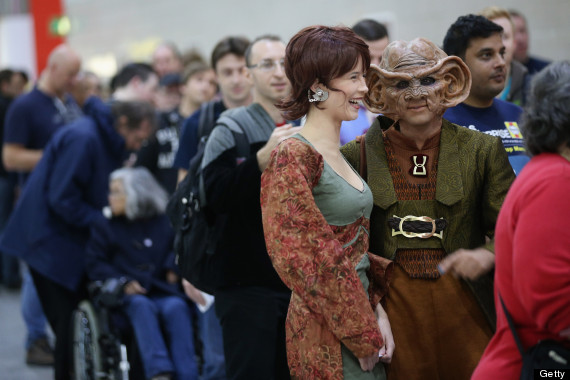 A woman dressed as the Star Trek character 'Leeta' (C) and man dressed as 'Rom' (2R) arrive to attend the 'Destination Star Trek London'
19/10/2012 15:01 BST
BREAKING NEWS: FIRST PICTURE OF MALALA IN HOSPITAL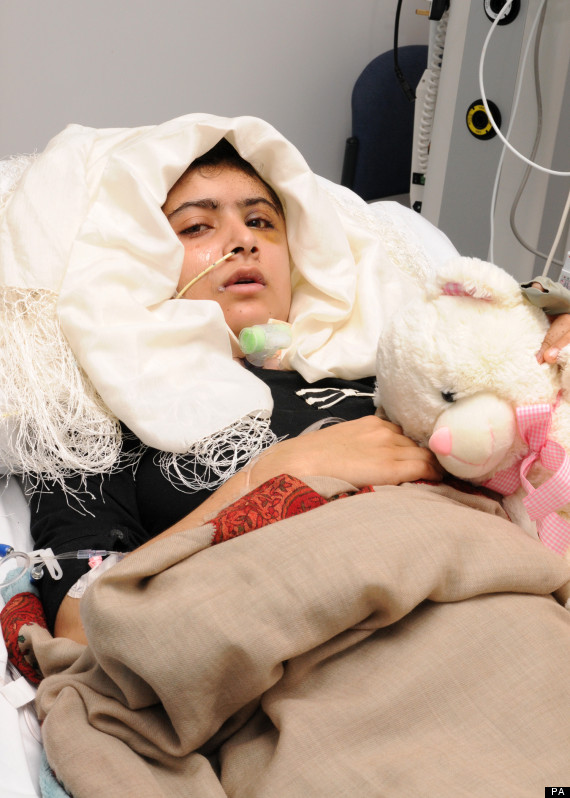 Malala Yousafzai, who was shot by a Taliban gunman in Pakistan, is seen in her hospital bed at the Queen Elizabeth Hospital, Birmingham. Photo issued by University Hospitals Birmingham NHS Foundation Trust.
19/10/2012 14:31 BST
DOUBLE RAINBOW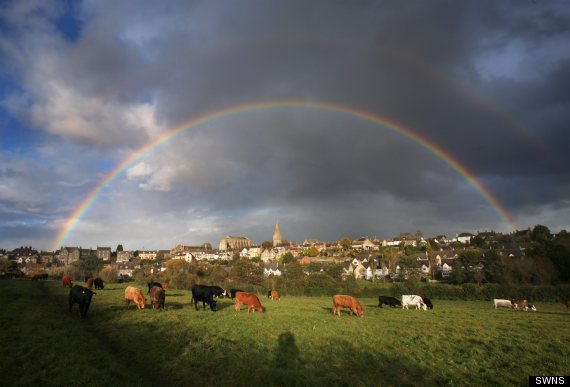 A full double rainbow hangs in the sky over Malmesbury in Wiltshire, October 18 2012. The little market town was seen all over the world earlier this week when a stunning sunrise photo by amateur photographer Robert Peel was widely published. Now the same photographer has captured an equally impressive show of nature.
19/10/2012 14:24 BST
HI NANNY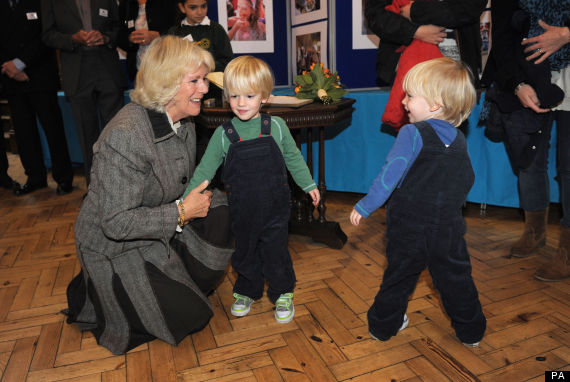 The Duchess of Cornwall is greeted by her grandchildren, twins Gus and Louis Lopez, during a visit to Marlborough Town Hall
19/10/2012 14:18 BST
HUGE EXPLOSION ROCKS BEIRUT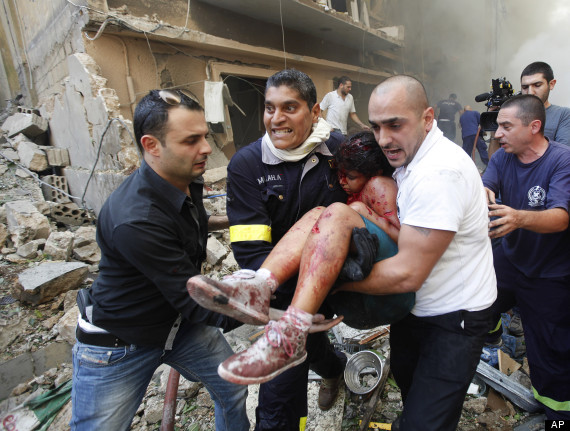 Lebanese rescue workers and civilians carry an injured girl from the scene of an explosion in the mostly Christian neighborhood of Achrafiyeh, Beirut, Lebanon.
SUBSCRIBE TO & FOLLOW UK DAILY BRIEF