Russell Brand has revealed an egg-traordinary fantasy about David Beckham - he wants to eat eggs off Goldenballs' stomach.
Russ confessed to his man crush on the footballer while speaking about his addiction to sex, admitting he thinks Becks is a "god".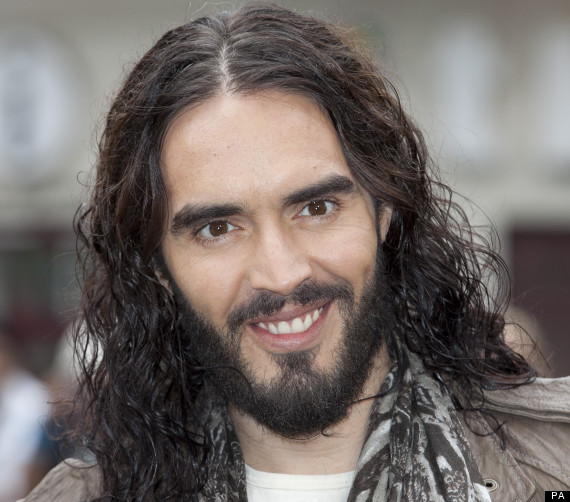 He told an audience in LA: "David Beckham is a god. Just look at him in those underwear ads. I'm not gay but I would eat food off his body.
"Preferably something that needs to be mopped up, like egg. I'd eat it off his stomach,' he told an audience in Los Angeles.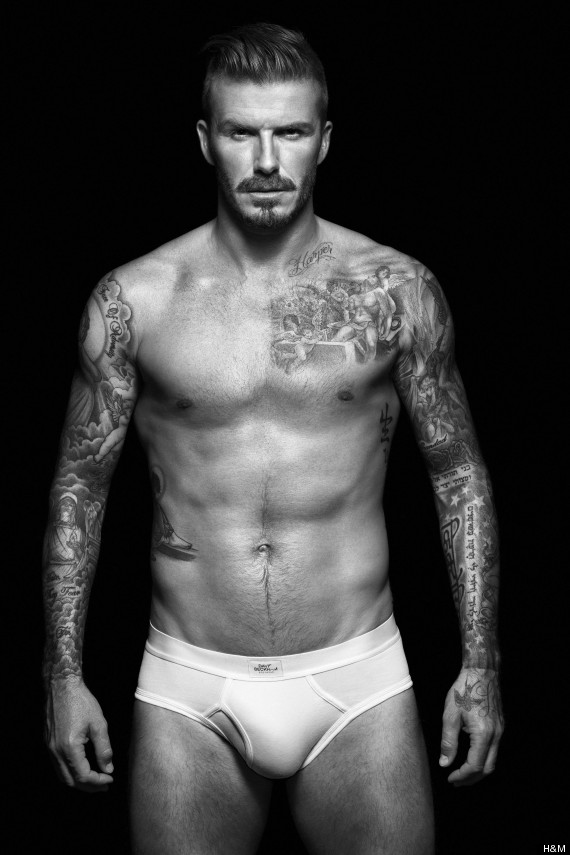 He also revealed that sex is never far from his thoughts since splitting with wife Katy Perry last year.
Russell has been linked to a string of women since divorcing the singer, including Spice Girl Geri Halliwell.
Opening up about his addictions, he said: "I think about drugs and shagging all the time. If I'm not thinking about drugs, I'm thinking about shagging or thinking about taking drugs and then having sex while high.
"Sometimes I think about the 'Doctor Who' theme tune too because I like how it sounds."
The 'Forgetting Sarah Marshall' star also revealed that when he got the call to perform at the Olympic closing ceremony, he first thought they were asking him to take part in the bedroom Olympics.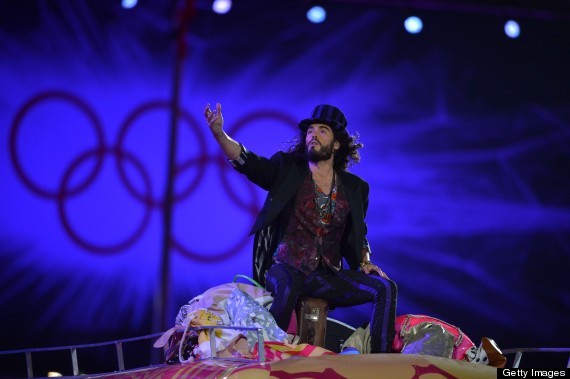 "When I was asked to be in the Olympics at first I thought they meant the actual Olympics and I thought to myself, 'finally! Shagging has become an Olympic sport. I better get practising,'" he said.
We're sure he would have got the gold.
HUFFPOST UK CELEB ON FACEBOOK | FOLLOW US ON TWITTER
ENTER OUR COMPETITION TO WIN THE ULTIMATE AIRPORT LOUNGE EXPERIENCE
> IN PICS: CELEB BROMANCES
The two 'TOWIE' boys were basically inseparable before Mark left the show this year. Their foolish capers were one of the best parts of the show but Arg has taken up the mantle of TOWIE's resident laddish ladies man since his bezzie vacated the position.

In what could be the the campest bromance in celebville, perma-tanned TV presenter Dale and 'Little Britain' star David Walliams are the best of mates and are often spotted dining out together.

The two former 'X Factor' contestants bonded a lot during their time on the show, which Cardle won in 2010. Grimshaw started strongly but came a disappointing ninth!

Brad Pitt and George Clooney go way back and are widely recognised as best friends off the screen too. The partners-in-crime have been in four films together and also teamed up to start a charity.

Grimmers and Harry are practically joined at the hip, and Hazza was there for his bezzie again when he launched his Radio 1 breakfast show , which went down so well that fans were begging Styles to join full-time.

Ben Affleck and Matt Damon are, like Clooney and Pitt, very close, having written 'Good Will Hunting' together, which won them an Oscar, and are planning to continue making movies together.

Where would British television presenting be without the veteran Geordie boys? Who else could we trust to laugh sheepishly at weird people on Britain's Got Talent? They've been in the biz for over twenty years together and can STILL stand the sight of each other - they even live around the corner from one another.

Two supremely talented artists combined to form one rap supergroup this year for the album 'Watch The Throne', which finally united Jay-Z and Kanye West together on record. The duo, two of the most powerful me in music, are best of buds too!

They might be mortal enemies in the films, but Ron Weasley and Draco Malfoy - or rather, Rupert Grint and Tom Felton are the best of friends off-screen. Grint even wore a 'I Love Tom Felton' t-shirt on the red carpet at one premiere.

Ed, centre, and Chace, right, two-thirds of the male contingent of Gossip Girl have propped up the hot, well-spoken rich male TV trope all on their own for the past few years - both on and off screen. Good men.