'The Great British Bake Off' is heading across the Pond, after American broadcaster CBS has picked up the rights to a US version of the reality baking competition, Zap 2 It reports.
It's not likely that Mary Berry and Paul Hollywood will judge the show, which is anticipated for a 2013 premiere with the working title of 'Bake Off'.
BBC2 show 'The Great British Bake Off' pulled in 6.54m viewers on Tuesday night in the last episode of the series which saw John Whaite crowned the winner after the final three contestants created their finest French Pithivier's (a round pie to you and me), 25 identical French fancies, and finally a show-stopper cake on a personal theme of 2012.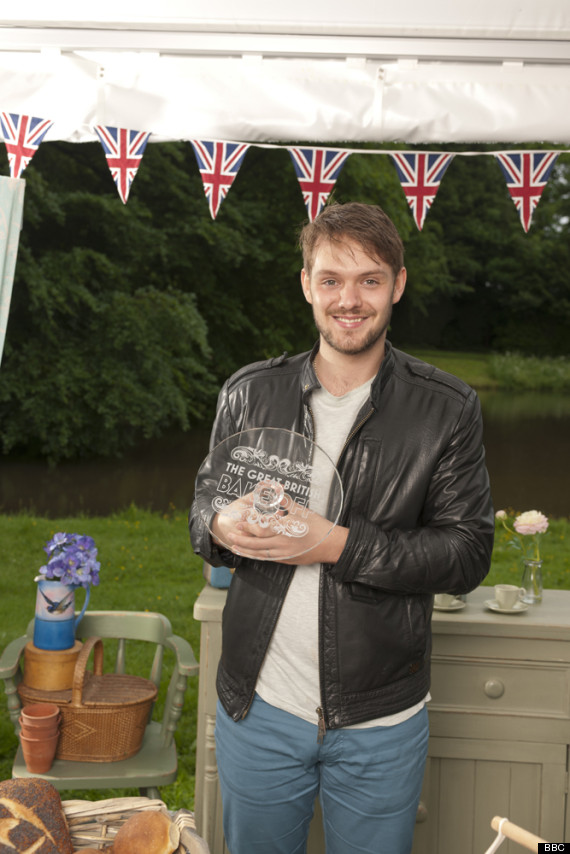 John Whaite was a delighted winner of this year's baking trophy
Waite revealed he has 'ballooned' during the competition, putting on a stone-and-a-half because of the cakes, pies and pastries he made and sampled.
Speaking to BBC Breakfast the 23-year-old said: "I put on a stone-and-a-half. I had to exercise it off. If you are going to indulge you have to make sure you work it off."
Fellow finalist James Morton, from Shetland, admitted he had put on 2st, while Brendan Lynch said he had gained 10lbs over the two months of filming.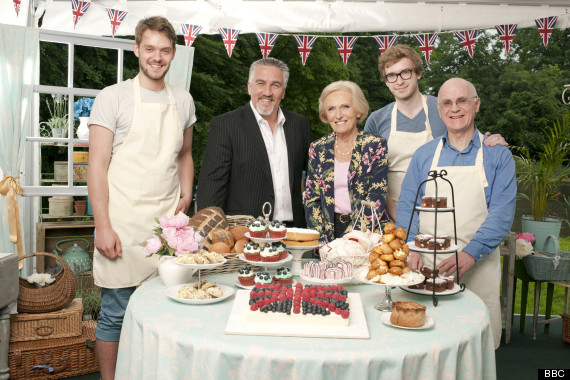 Paul Hollywood and Mary Berry presided over an all-male Great British Bake Off final
Meanwhile, the Women's Institute has reported 50,000 new members have signed up over the past two series of 'The Great British Bake Off'.
A source at the institute, which was formed in 1915 to encourage women to become more involved in producing food during the First World War, told The Mirror: "Things have really taken off... the show has captured the imagination of the nation and it's being reflected in people signing up."

WATCH: What the US version could look like...

PHOTOS: All the Contestants obsessed with cakes...

Loading Slideshow
The Great British Bake Off

The Great British Bake Off

Stuart Marson-Smith

The Great British Bake Off

Sarah-Jane Willis

The Great British Bake Off

Natasha Stinger

The Great British Bake Off

Peter Maloney

The Great British Bake Off

Manisha Parmar

The Great British Bake Off

Danny Bryden

The Great British Bake Off

Brendan Lynch

The Great British Bake Off

Cathryn Dresser

The Great British Bake Off

Victoria Chester

The Great British Bake Off

John Whaite

The Great British Bake Off

James Morton

The Great British Bake Off

Ryan Chong

The Great British Bake Off

The Great British Bake Off

The Great British Bake Off

The Great British Bake Off