Kittens. And pin-up girls. Kittens who look like pin-up girls. Pin-up girls acting like kittens.
If there were ever a medium which combined our two favourite things, then this is it.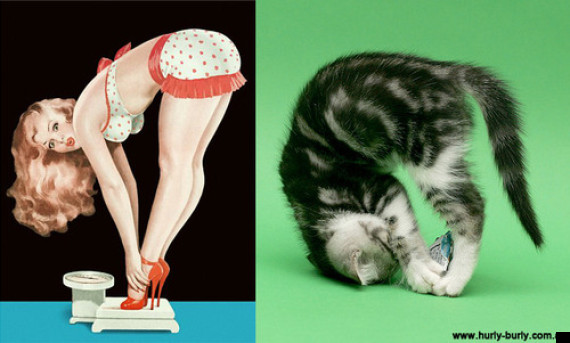 This latest cat-art installation completes the Huffington Post UK's trilogy of cats doing weirdly human things.
SEE ALSO:
Cats posing as pin-up girls
SUBSCRIBE AND FOLLOW
Get top stories and blog posts emailed to me each day. Newsletters may offer personalized content or advertisements.
Learn more