'X Factor' hopeful Rylan Clark has hit back at Gary Barlow's claims that he's turning the singing contest into a soap opera by comparing the judge to a 'grumpy uncle'.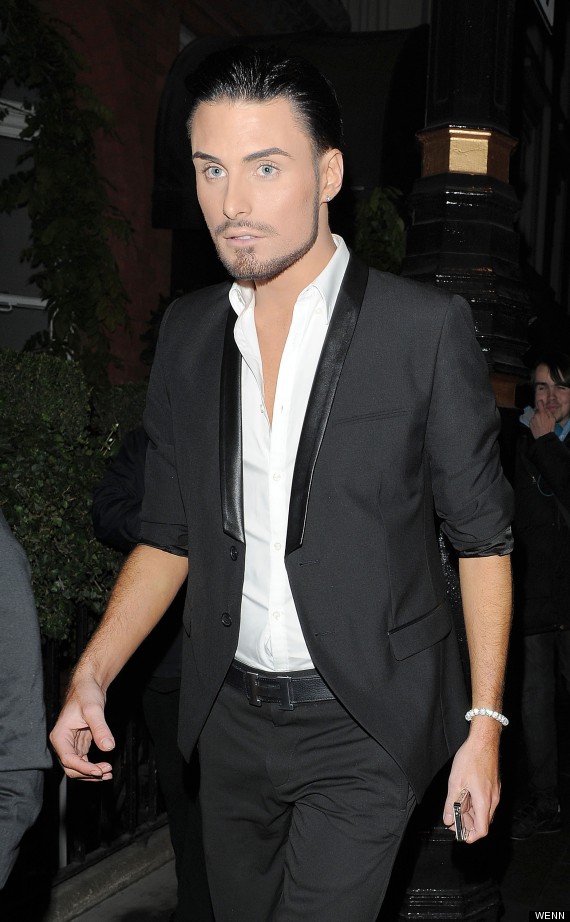 In an interview with Metro, Rylan said: "I look at Gary as more of a grumpy uncle.
"Gary's looking for the next singing superstar that he believes has got the voice of an angel.
"I've made it 100 percent clear that I want to be a dance artist and for a dance artist you don't have to have the best vocals. You know on stage I call him Gary Bore-lo, off stage I call him Banter Barlow." And the 23-year-old Essex boy also hit out at the death threats he's received since appearing on the show.
"I would never say the word bully but I can understand how certain people in the public eye do end up going off the rails because it is a lot to take in," he said.
"There's a difference between someone slagging off my singing and someone saying they're going to kill me."
Meanwhile, despite Gary not being his biggest fan, another famous face definitely is.
'Lord Of The Rings' star, Sir Ian McKellen is said to be a 'huge fan' of Rylan and reportedly swapped numbers with him at this week's Attitude Awards. A source told The Sun: "Rylan went to the awards and was half expecting to just get more abuse.
"Everywhere he goes people give him stick but this was the complete opposite.
"Sir Ian McKellen of all people came up to him and said he was a huge fan and hoped he did well on the show.
"They swapped numbers and Rylan couldn't believe his luck when Sir Ian said he'd be happy to offer him some advice."
HUFFPOST UK CELEB ON FACEBOOK | FOLLOW US ON TWITTER
Loading Slideshow
Rylan Clark

Rylan Clark

Rylan Clark

Rylan Clark

Rylan Clark

Rylan Clark

Rylan Clark

Rylan Clark

Rylan Clark

Rylan Clark

Rylan Clark

Rylan Clark

Rylan Clark

Rylan Clark

Rylan Clark

Rylan Clark