Singer James Blunt could be set to quit the music industry to spend idyllic days on his yacht in Ibiza.
The balladeer has sold 18m albums worldwide since his smash hit You're Beautiful stayed at the top of the UK charts for five weeks.
After a series of dates around the globe, Blunt has put down his guitar and may not pick it up again, reports The Mail on Sunday.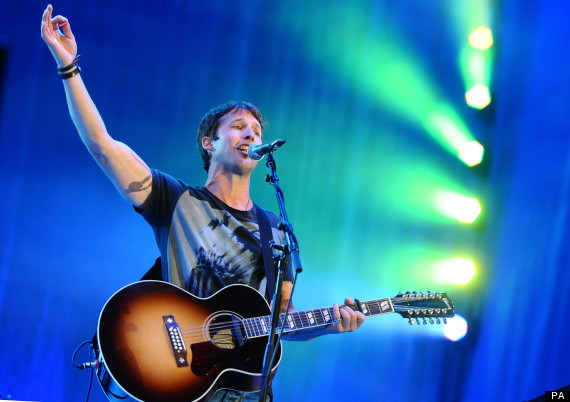 James Blunt wants to spend more time on his yacht in Ibiza
He said: "I just want to take some time out for myself. I haven't got any plans to do more songwriting. I have been chilling out since I finished my world tour and I've spent a lot of time in Ibiza, where I have a villa."
Blunt said he enjoys the stunning scenery on the Spanish island, but at 38 is not too old to hit the nightclubs with girlfriend Sofia Wellesley.
He added: "Sofia and I had a great time hanging out with friends on my yacht but we partied as well."
Blunt was a career soldier and an officer in the renowned Life Guards regiment. He left the military in 2002 and shot to fame three years later.
He has won two Brit Awards, five Grammy nominations and his first album, Back To Bedlam, sold 6m copies.
Loading Slideshow
RAGE AGAINST THE MACHINE: Zack de la Rocha, left, and Tom Morello of the band perform during their headlining set at the "L.A. Rising" concert at the Los Angeles Coliseum, Saturday, July 30, 2011, in Los Angeles. (AP Photo/Chris Pizzello)

LED ZEPPELIN: Former bandmates, singer Robert Plant, left, and guitarist Jimmy Page, reunite to perform for the Live Aid famine relief concert at JFK Stadium in Philadelphia Pa., July 13, 1985. (AP Photo/Amy Sancetta)

WHITE STRIPES: Jack White performs during a concert Tuesday, July 24, 2007 at Madison Square Garden in New York. (AP Photo/Stephen Chernin)

ARCTIC MONKEYS: Alex Turner, left, and Jamie Cook of the British band perform during their set on the first weekend of the 2012 Coachella Valley Music and Arts Festival, Friday, April 13, 2012, in Indio, Calif. (AP Photo/Chris Pizzello)

One for the purists... NIRVANA: Frontman Kurt Cobain performing on stage at the MTV Live and Loud concert in Seattle (PA)

THE BOSS: Bruce Springsteen performs at Fenway Park in Boston, Tuesday, Aug. 14, 2012. (AP Photo/Michael Dwyer)

Never bettered... QUEEN: Freddie Mercury, lead singer with the rock group Queen, during the Live Aid concert July 1985.

THE KILLERS: Brandon Flowers performs during day 4 of the 15th International Benicassim Festival in Benicassim, Spain 2009.

THE STROKES: Albert Hammond Junior of The Strokes performing 2006.

And the winner is... MUSE: Lead singer Matthew Bellamy performs during the Closing Ceremony at the 2012 Summer Olympics, Sunday, Aug. 12, 2012, in London. (AP Photo/Patrick Semansky)