Huffington Post Picture Desk Live: Scroll down for the best news, entertainment, culture and sports pictures of the day, brought to you by The Huffington Post's Picture Editors Elliot Wagland, Matthew Tucker and Tahira Mirza.
Follow us on Twitter for links to top pics featured on The Huffington Post.
22/10/2012 18:30 BST
LIGHTS HELD HIGH Indian devotees hold earthen lamps as they take part in the Maha Aarti ritual at Hindu deity Umiya Mata temple on the eighth night of Navratri or nine nights festival in Surat, Gujarat state, India, Monday, Oct. 22, 2012. Every year thousands of devotees participate in this ritual
22/10/2012 18:23 BST
FEEDING TIME A spider devours an insect caught in its web on October 22, 2012 in London, England
22/10/2012 18:16 BST
VISION 2013 A model walks over the catwalk during the 'Vision 2013 - Charly Le Mindu Presents Collection' at Estrel Hotel on October 22, 2012 in Berlin, Germany.
22/10/2012 17:55 BST
VICTORY FOR FRANKIE Comedian Frankie Boyle leaves the high Court after winning more than more than £54,000 damages today after a High Court jury concluded that he had been libelled by the Daily Mirror
22/10/2012 16:22 BST
CHILD SOLDIER?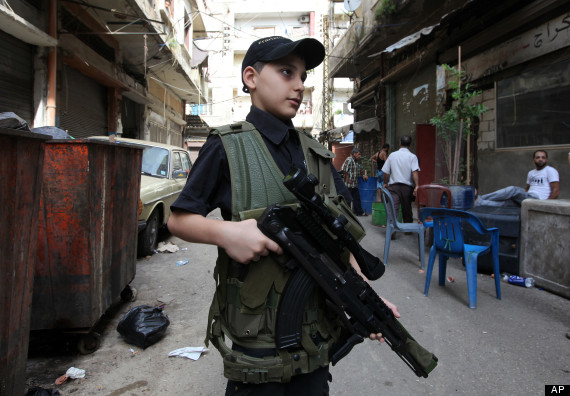 An armed Sunni boy, Usam, 10, poses for a photo during clashes that erupted in the northern port city of Tripoli, Lebanon, Monday, Oct. 22, 2012.
22/10/2012 16:16 BST
LET THERE BE LIGHT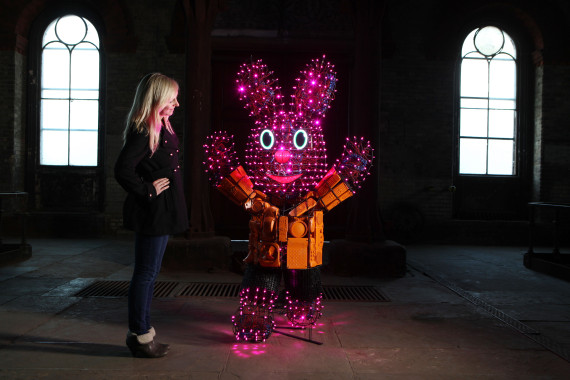 Light sculpture of the Duracell Bunny showcasing how batteries which people have presumed 'dead' could still have useful power inside and can be given a second life with Powercheck – watch the transformation of the Duracell bunny here. The 6ft 3inch Duracell Bunny featured in the video weighs a hefty 56 kg, took 170 hours of single-handed manpower to craft and build and illuminated by 700 coloured LEDs is powered by 192 AA Duracell batteries, all rescued from the recycling stream.
22/10/2012 14:55 BST
ROCKET ROLLOUT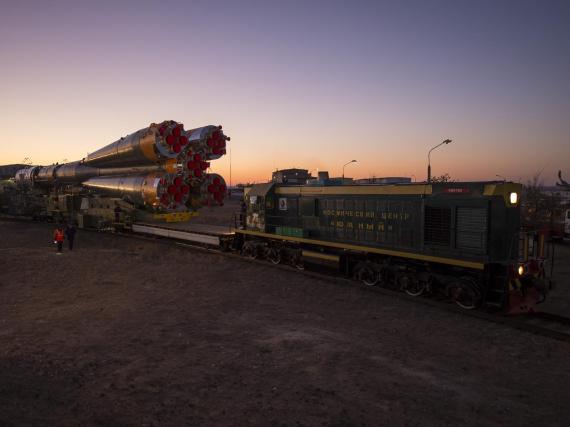 The Soyuz rocket is rolled out to the launch pad by train at the Baikonur Cosmodrome in Kazakhstan. Launch of the Soyuz rocket is scheduled for Tuesday, Oct. 23. The rocket will send Expedition 33/34 Flight Engineer Kevin Ford of NASA, Soyuz Commander Oleg Novitskiy and Flight Engineer Engineer Evgeny Tarelkin of ROSCOSMOS on a five-month mission aboard the International Space Station.
22/10/2012 14:19 BST
A LITTLE BLUE IN THE FACE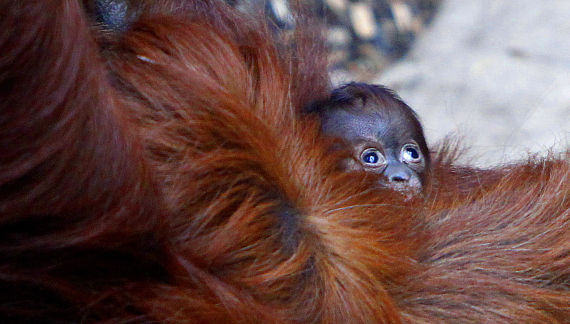 Emma the Sumatran Orangutan holds her unnamed three-day-old baby at Chester Zoo.
22/10/2012 13:59 BST
BOND IS BACK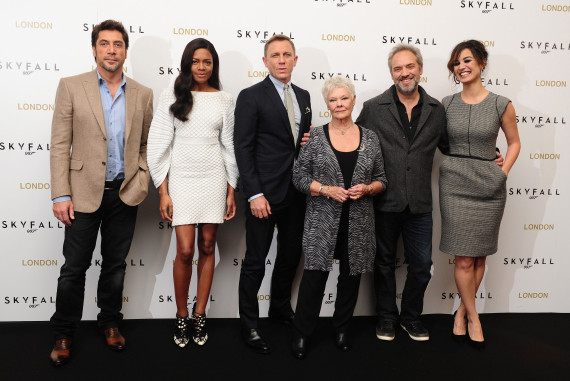 Javier Bardem, Naomie Harris, Daniel Craig, Dame Judi Dench, Sam Mendes and Berenice Malohe at a photocall for new James Bond film Skyfall at the Dorchester hotel in London.
22/10/2012 13:51 BST
THE Q AWARDS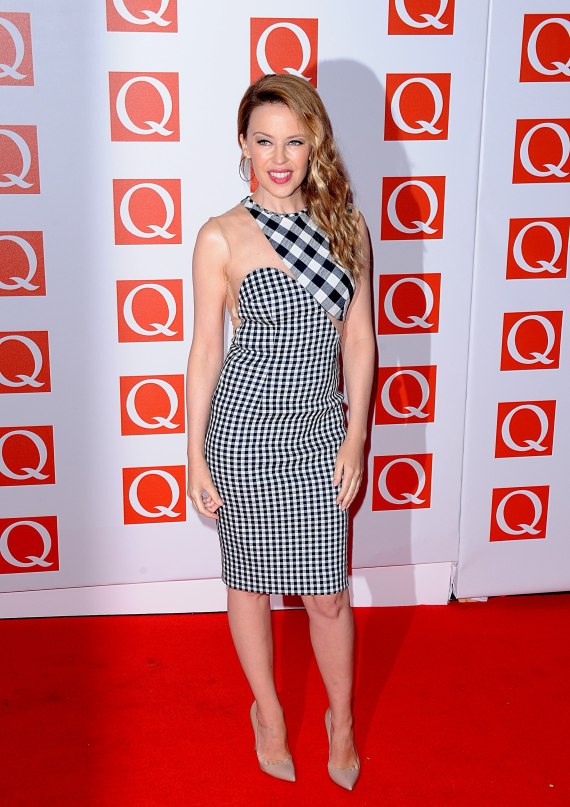 Kylie Minogue at the 2012 Q Awards at the Grosvenor House Hotel, Park Lane, London.
SUBSCRIBE TO & FOLLOW UK DAILY BRIEF