Taxi driver Christopher Halliwell has been urged by his daughter to give the family of a second woman he killed "justice" over her murder, as a police source suggested there may be more victims of the serial killer.
Natasha Halliwell said her father, who is beginning a life sentence for the murder of nightclubber Sian O'Callaghan, should "do the right thing" and "tell the truth" over the murder of missing prostitute Rebecca Godden.
"He needs to give the other family closure as well and give them the justice they need for their daughter," she told ITV Daybreak.
The 20-year-old was speaking after her father was jailed for life after pleading guilty to Miss O'Callaghan's murder.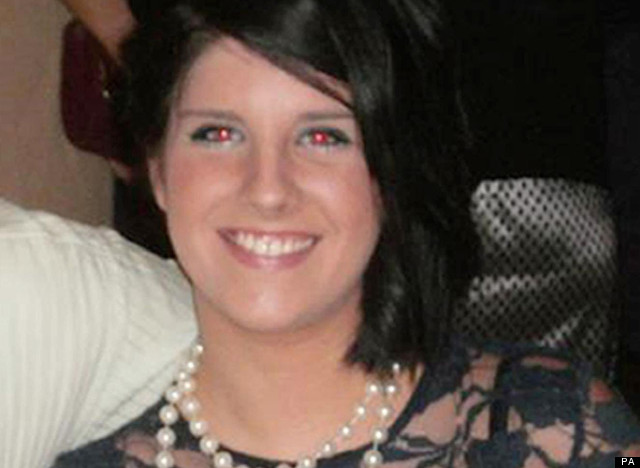 Halliwell, 48, admitted to killing the 22-year-old last year
But he escaped justice over the murder of Miss Godden because of a police blunder.
Halliwell, 48, admitted to a senior detective that he murdered Miss O'Callaghan and Miss Godden, and even led officers to their bodies.
A High Court judge ruled that the confessions the father-of-three made during a three-hour period on the day of his arrest were inadmissible because Detective Superintendent Steve Fulcher breached police guidelines governing the interviewing of suspects.
The detective, who was leading the hunt for Miss O'Callaghan, failed to caution Halliwell and denied him a solicitor.
The ruling by Mrs Justice Cox meant that Wiltshire Police had no other evidence against Halliwell to link him to Miss Godden's murder and the charge was withdrawn. Christopher Halliwell is believed to have killed Becky Godden-Edwards more than eight years ago
Ms Halliwell, speaking on ITV Daybreak, said she had received letters from her father but she has not replied to them.
She said he had urged her to change her name a number of times.
"We have had quite a few letters that have said 'Sorry for putting you all through this' and things like this," she said.
She added: "As much as I want to hate him, I can't.
"I pity him and I do feel sorry for him and I hate what he has done but I can't hate him."
Miss Godden's father has hit out at police, saying they had "made massive mistakes".
"I'll never put my trust in the police again. Why should we pay with this pain for somebody else's mistakes? John Godden told BBC News.
"I want proper closure. I want closure. I want justice." People lay flowers in tribute to Sian

Wiltshire Police have vowed to catch Miss Godden's killer and revealed that Mr Fulcher has been suspended pending an investigation by the Independent Police Complaints Commission (IPCC) into allegations of "inappropriate contact with the media".
It also emerged that the police watchdog has upheld three complaints made to the force about the investigation, which were not related to Mr Fulcher's alleged misconduct.
Miss O'Callaghan, 22, disappeared after leaving Swindon's Suju nightclub in the early hours of March 19 last year after a night out with friends.
On the night she vanished, Halliwell had signed off from work but, instead of going home, he cruised the town's streets in his cab, looking for a victim. He is believed to worked across the country and owned 80 different cars he used to pick up victims, according to The Mirror.
As she made the short walk to the home she shared with her boyfriend, Kevin Reape, Miss O'Callaghan got into Halliwell's taxi.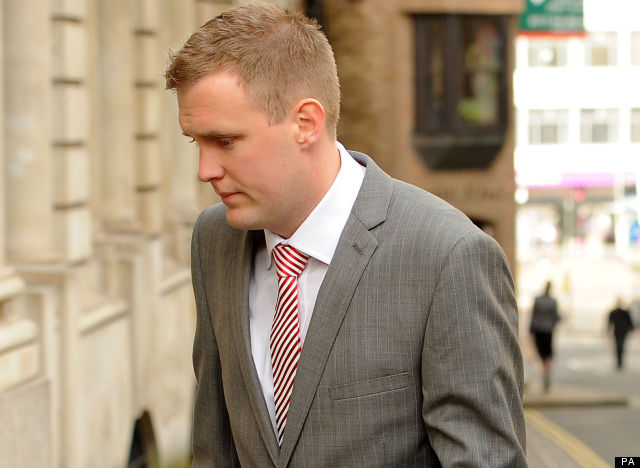 A statement from O'Callaghan's boyfriend, Kevin Reape, was read out in court
Police believe Halliwell, who did not know the young woman, took her to Savernake Forest, where he murdered her.
Detectives discovered that, in the 24 hours after Miss O'Callaghan was abducted, Halliwell made four visits to the area where her body was hidden.
It is thought that, by the early hours of March 21, Halliwell had moved the body from the forest to the spot where it was later found.
He then attempted to cover his tracks by cleaning his car and burning his seat covers.
Chillingly Halliwell even put a police appeal poster in the rear window of his car.
While Miss O'Callaghan's disappearance made national headlines and hundreds of people volunteered to help search Savernake Forest, Halliwell told a work colleague at Five Star taxis: "Who knows what or who you find buried out there? There could be loads of people over the years."
A police source told the Mirror it was "inconceivable" there was an eight year gap between the murders of Miss O'Callaghan and Miss Godden and "he could have left victims anywhere in the UK."
Within three days, Halliwell was the prime suspect and he was placed under 24-hour surveillance.
He was arrested on the morning of March 24 at an Asda Walmart car park in Swindon and police used methods normally reserved for terrorism suspects to grill him.
Detectives described him as looking "like a rabbit caught in the headlights" but he stayed silent, demanding a solicitor.
Halliwell was being driven to a police station when Mr Fulcher overruled junior officers and had him taken to a rural castle in Wiltshire.
Over a three-hour period - without being cautioned or offered a solicitor - Halliwell admitted he was a "sick f*****", confessed to murdering the two women and showed police the locations of their bodies.
During that time, Halliwell was threatened by Mr Fulcher with being vilified in newspapers.
Eventually he was taken to a police station and cautioned.
Before a solicitor even arrived, the detective announced live on television that Miss O'Callaghan's remains had been found and the location of a second body had been identified to police.
Miss O'Callaghan's semi-naked body was found down a steep bank and had suffered a brutal attack.
A post-mortem examination found she died from the combined effects of two stab wounds to the head and neck, as well as compression to the neck.
Forensic examinations found Miss O'Callaghan's blood in the rear of Halliwell's car and police also had CCTV and automatic number plate recognition (ANPR) evidence to put him in the Old Town area of Swindon when she vanished.