In a galaxy far far away... well, in Hull, John Prescott became 'Darth Prezza', during a visit to the Yorkshire Kung Fu Championships on Sunday.
Duelling with a red lightsaber, Dark Lord Prezza took up the intergalactic space weapon battling like any self-respecting Sith Lord.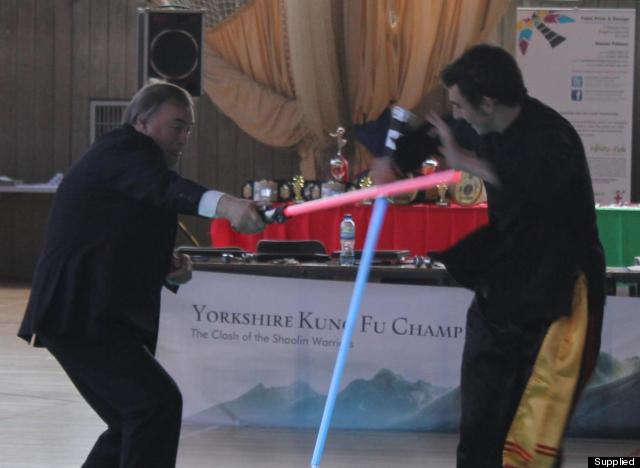 'Surprisingly good': John Prescott battled against competitor Andy Yeomans with the red lightsaber usually favoured by Darth Vader
And though he is running for Police and Crime Commissioner for Humberside Police, it seems the cyber warrior chose a weapon more usually associated with the dark side.
Spectator Kt Smith, 17 told the Huffington Post UK: "Lord John Prescott was a special guest at the championships, he joined in during the break with a lightsaber fight against one of the competition organisers, he was surprisingly good!"
@johnprescott

John Prescott
"May the Humberside Police Force Be With You!" Mr Prescott tweeted following the snap.