Naked upper lips across the world will be tingling in anticipation of the official sanction for facial fur to roam free for the month of November.
Yes folks, Movember is soon to be upon us, a whole 30 days of facial hair gone wild.
Movember. Even saying it makes us feel all manly. Like we're gonna spend the day cutting down trees, building a log cabin with our bare hands and then maybe hanging out with Burt Reynolds.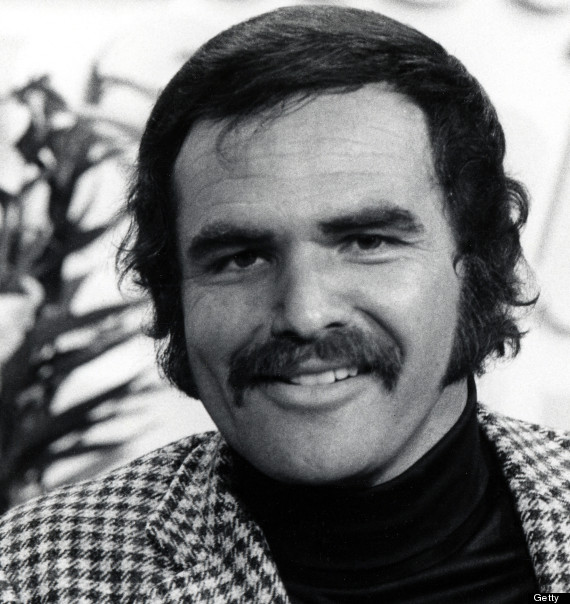 You could sleep in that thing: Burt Reynolds sports a variation of 'the trucker'
Having said that, it's not an exclusively male event. 'Mo Sistas' are encouraged to take part, whether it's with a stick-on or via the brave decision to bin the Jolen.

Apart from looking like 70s porn extras, Mo Bros and Sistas are also using their hairy visages to raise awareness and funds for men's health – specifically prostate and testicular cancer.
And all you have to do is stop shaving. It's that simple. There's no dressing as a giant banana and running from John O'Groats to Land's End. No sitting in a bathtub of beans. And definitely no head shearing.
Check out this astonishingly detailed Movember infographic from our friends at Sortable.com
Scroll down for a gallery of splendid moustaches
Movember - how will you wear yours?
Reminiscent of villains, British infantry and dapper detectives, the connoisseur is perhaps the most classic of mo styles. This quintessential mo is easily recognisable by its artistically waxed tips.

The fearsome trucker begins with a full brush that hangs like a crowbar over the upper lip. Meanwhile, the ends plummet down to the bottom of the chin framing the mouth in a horseshoe arc.

Hanging like a shaggy inverted 'V' over the upper lip, the box car is an idea mo for novices offering maximum style points with minimum upkeep.

Extended long waxed whiskers which stretch out horizontally like the London Bridge. Loosen up your waxing fingers and get ready for a twist.

This mo style is famously worn by centuries of upper class Hungarian men. The regent is fit for revolutionaries and other big movers and shakers.

Also known as 'the surrealist', this absurdly stylish mo blends aristocratic elegance with artistic flair.

The rock star is big and full of attitude, naturally neat and worn the world over by countless music legends.

This unassuming style is an essential addition to any moustache aficionado's toolbox. Just covering the upper lip with subtly rounded corners, the undercover brother is the perfect look for those who crave a mo but don't need undue attention.

Recent decades have sequestered this style to the realm of lounge lizards and Vegas hustlers, but historically it has been held as a mark of sophistication.
So, all you have to do is hang up your razor, bin the Jolen or wax and let that baby grow.
At the Huffington Post UK we like to practise what we preach so we're joining in too – you can find out who will be sporting a Mo and sponsor us here.
If you're taking part in this noble cause, we'd like to see how you're getting on – send your pictures to ukpicturedesk@huffingtonpost.com, #movember
To join the Movember movement yourself, click here. Don't waste the hairy!