Huffington Post Picture Desk Live: Scroll down for the best news, entertainment, culture and sports pictures of the day, brought to you by The Huffington Post's Picture Editors Elliot Wagland, Matthew Tucker and Tahira Mirza.
Follow us on Twitter for links to top pics featured on The Huffington Post.
24/10/2012 19:47 BST
THAT'S ONE WAY TO SELL A HAIR PRODUCT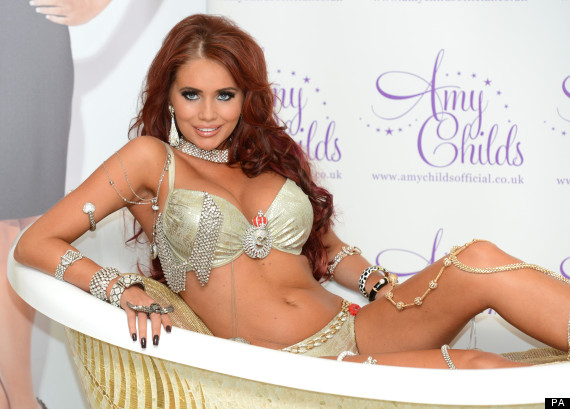 Amy Childs launches her new jewellery range in association with Mikey London, at the Millennium Mayfair Hotel, London.
24/10/2012 18:10 BST
A ROGUE TRADER ON THE MOVE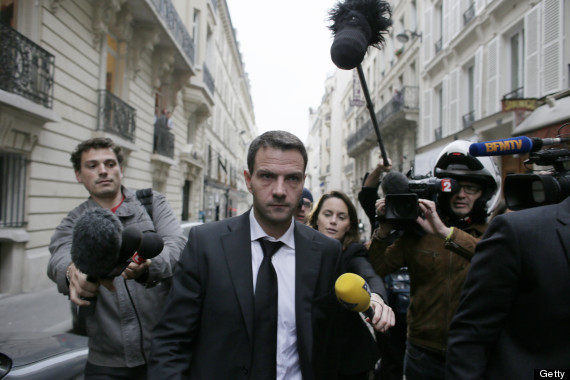 French rogue trader Jerome Kerviel leaves his lawyer's cabinet on October 24, 2012 in Paris, after losing his appeal against a three-year jail term and a 4.9-billion-euro fine for his part in France's biggest rogue-trading scandal.
24/10/2012 18:09 BST
AFFORDABLE ART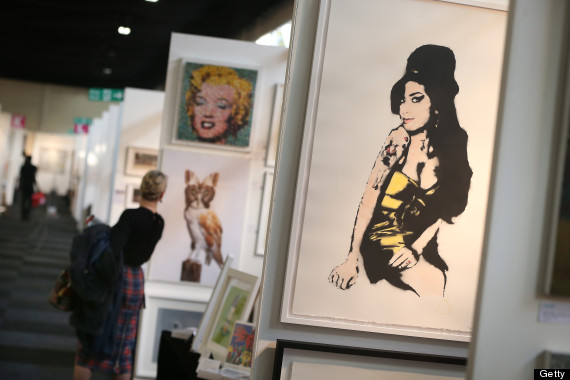 Artist Bambi's large screenprint 'Amy Jade 2012' (R) is shown at The Affordable Art Fair in Battersea Park on October 24, 2012 in London, England.
24/10/2012 18:08 BST
SERENA'S JOY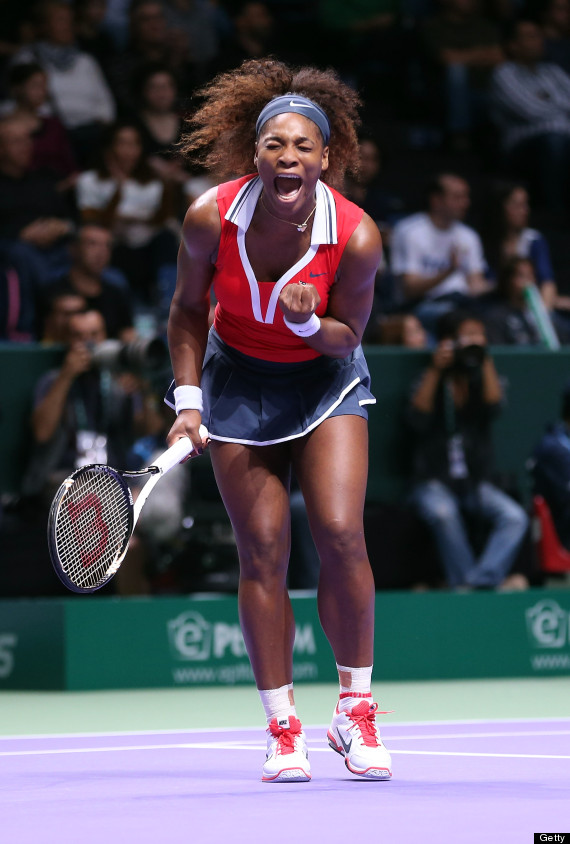 Serena Williams of USA celebrates winning a point against Li Na of China before during day two of the season ending TEB BNP Paribas WTA Championships Tennis at the Sinan Erdem Dome on October 24, 2012 in Istanbul, Turkey.
24/10/2012 18:07 BST
SHEEP IN NAOUR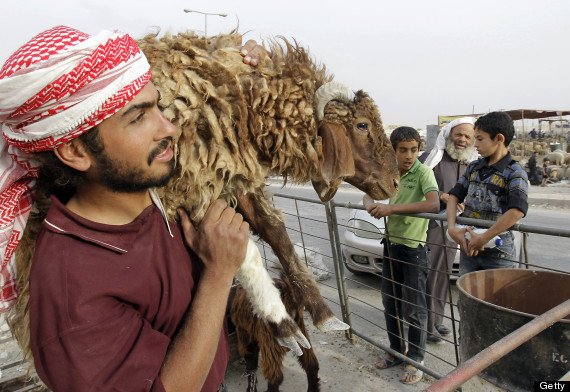 A Jordanian worker carries a Sheep at Naour livestock market, near Amman, on 24 October 2012. Millions of Muslims around the world prepare to celebrate Eid Al Adha, one of the biggest Muslim religious festivals, by slaughtering goats, sheep and cattle in commemoration of the Prophet Abraham's readiness to sacrifice his son to show obedience to Allah.
24/10/2012 18:06 BST
DEMON KING RAVANA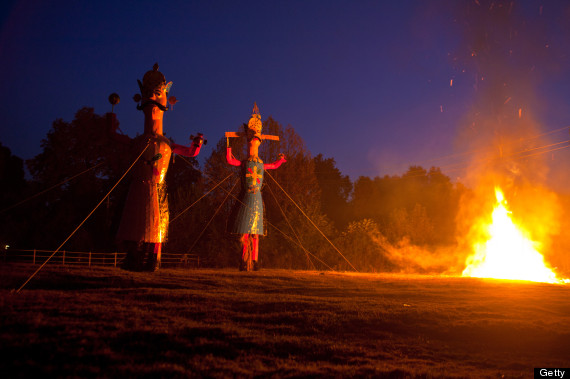 Effigies of the demon king Ravana, his brother Kumbkarana, and his son Meghanatha durn during the Dusherra festival on October 24, 2012 in Srinagar, the summer capital of Indian Administered Kashmir.
24/10/2012 18:05 BST
TO THE RESCUE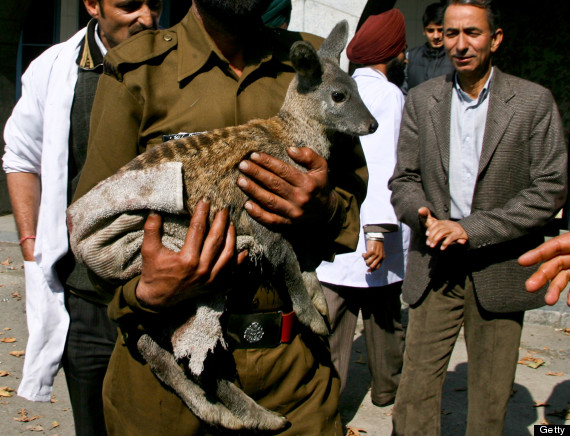 Wildlife officials and vets hold an injured fawn of Musk deer after treating it after it was rescued by locals from the clutches of stray dogs on October 24, 2012 on the outskirts of Srinagar, the summer capital of Indian Administered Kashmir.
24/10/2012 15:58 BST
HARLOW HOUSE BLAZE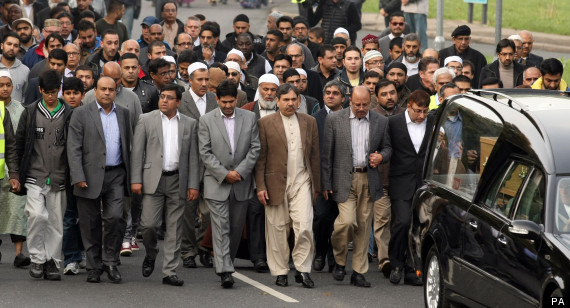 The husband of Sabah Usmani, Dr Abdul Shakoor (C), and members of the Muslim Community and friends and family of Sabah Usmani and her five children, who were killed in a house fire, follow the funeral cortege to the crematorium after a service of prayer on October 24, 2012 in Harlow, England. Dr Sabah Usmani and her sons Sohaib, 11, and Rayyan, 6, and daughter Hira, 13, died in a house fire in Harlow on October 15. Her other son, Muneeb, 9, and daughter Maheen, 3, both died later in hospital. Her husband, who was released from hospital last week, lead the funeral at Harlow Islamic Centre, which was attended by some 200 mourners.
24/10/2012 15:56 BST
RACEY BIKE ART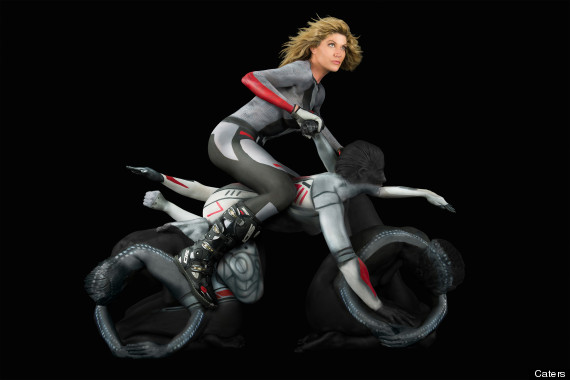 These motorbikes are made up from multiple naked athletic models. The dirt bike, cruiser and sports bike are the creations of body paint artist Trina Merry whose work blurs the lines of reality.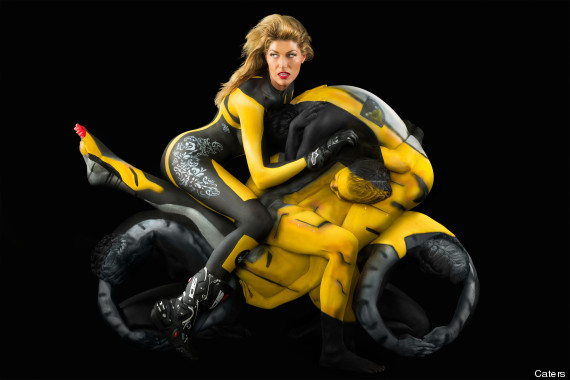 24/10/2012 15:11 BST
GO RAMS!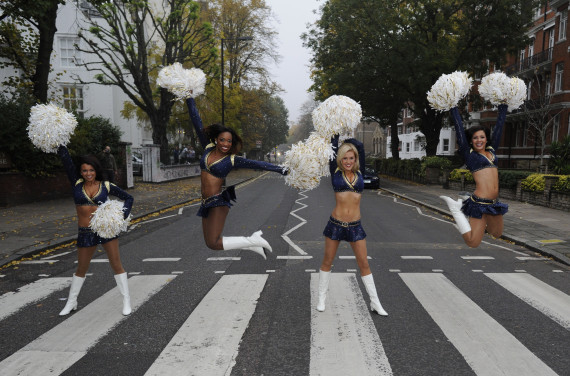 Cheerleaders for the St. Louis Rams NFL team pose for photographs on the Abbey Road zebra crossing made famous by the Beatles in London, Wednesday, Oct. 24, 2012. The Rams are to play the New England Patriots at Wembley stadium in London, Sunday, Oct. 28 in a regular season NFL game.
SUBSCRIBE TO & FOLLOW UK DAILY BRIEF