Google's next flagship smartphone has been leaked, apparently accidentally, by the Carphone Warehouse.
But the device is now all but confirmed.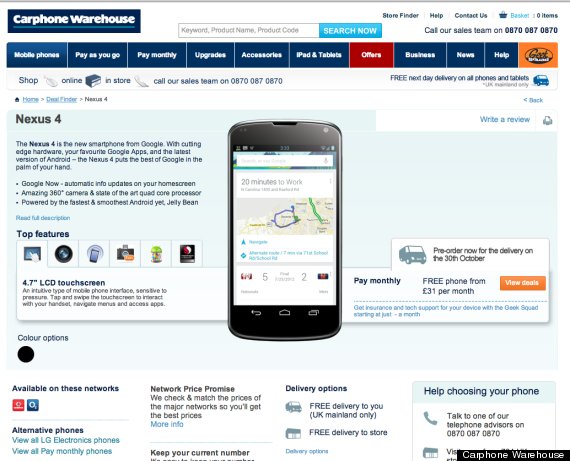 The pre-order page says the device will have a 4.7-inch 1280x768 screen, with 320ppi resolution, and will run Android 4.2 Jelly Bean.
It will also feature 'Gesture Typing', a new form of keyboard input, and an 8-megapixel camera with an included panorama mode. The phone also looks set to run a 1.5Ghz Qualcomm Snapdragon S4 processor, but other specs are currently not available.
SUBSCRIBE TO & FOLLOW UK TECH