It's not just pampered handbag dogs and reluctant family pets getting in on the Halloween costume action - just take a look at this lot.
Bands of marauding ring-tailed lemurs and Patas monkeys at Woburn Safari Park in Milton Keynes have been getting their masks ready, promising a night of hairy terror come the 31st.
And beware the squirrel ghoul....genuinely terrifying.
Scroll down for more pictures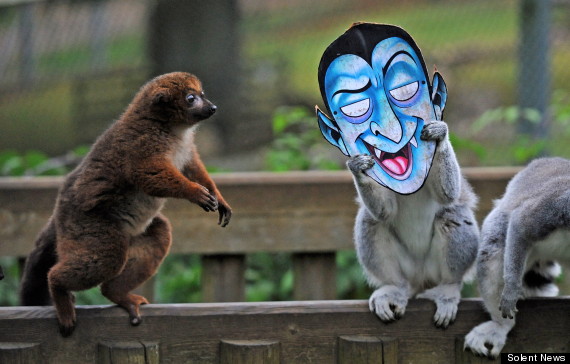 Fangs alot! A Patas monkey tries on a Dracula mask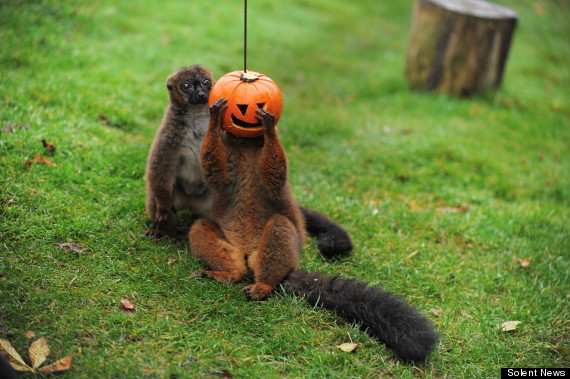 A red-fronted lemur has a closer look at a pumpkin
SEE ALSO:
Furry Freaks This Halloween
SUBSCRIBE AND FOLLOW
Get top stories and blog posts emailed to me each day. Newsletters may offer personalized content or advertisements.
Learn more