Two of Britain's Olympians have had their medals stolen at a London party, only hours after the Queen hosted a glittering Buckingham Palace event to celebrate their athletic achievement.
Rower Alex Partridge and hockey player Hannah Macleod took to social networking site Twitter to appeal for information to find their Olympic bronze medals which they believe were taken in the early hours of Tuesday morning. Alex Partridge's medal has been stolen

Partridge, 31, who won bronze as part of the men's eight rowing team, tweeted that his Olympic blazer as well as his medal had been stolen from an event in Mayfair, central London.
@2012parters

Alex Partridge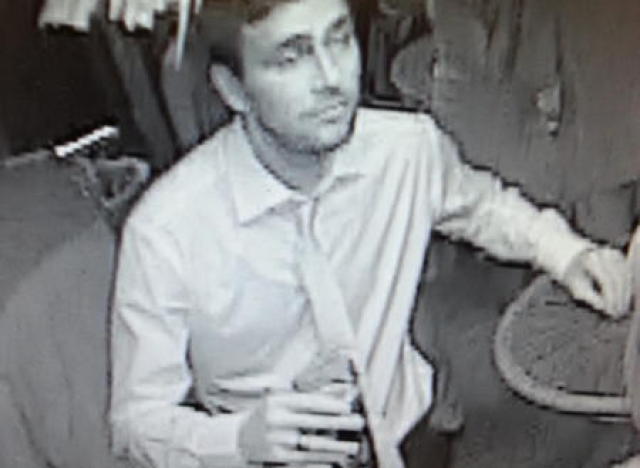 Over 3000 people have retweeted the picture of this man, who Alex said might be able to help him get his medal back
Macleod, under the username @hannahmacleod6, also wrote on the site: "My medal was also stolen at the same time. Totally devastated."
She added: I'm not after punishment. If you picked up a Bronze Olympic medal that isn't yours pls just send anonymously back to GB hockey-Bisham Abbey."
@hannahmacleod6

Hannah Macleod
After a Team GB reception with the queen at Buckingham Palace, we went to a club in Mayfair where the theft took place between 12am-3am
Both athletes later published a photo of a man captured on CCTV who they wished to talk to about the alleged thefts.
Scotland Yard confirmed it was investigating reports of a stolen Olympic medal and blazer from an event in Mayfair.
However the force had not yet been contacted about a second stolen medal, a Metropolitan police spokesman said. Hannah also claimed she had her medal stolen
A host of Olympic and Paralympic stars were invited to the palace on Tuesday to mark their achievements along with the Queen, Duke of Edinburgh, Duchess of Cambridge, Prime Minister David Cameron and London 2012 chief Lord Coe.
A Met spokesman said: "An Olympic medal and blazer were reported stolen from a venue in Mayfair in central London.
"It was believed the items were taken between midnight and 5am on Wednesday, October 24."
Officers are continuing to investigate the incident but no arrests have been made, the spokesman added.
Macleod, 28, achieved bronze at London 2012 after Team GB's women's hockey team beat New Zealand to secure a medal.