30/10/2012 20:42 GMT
All That Remains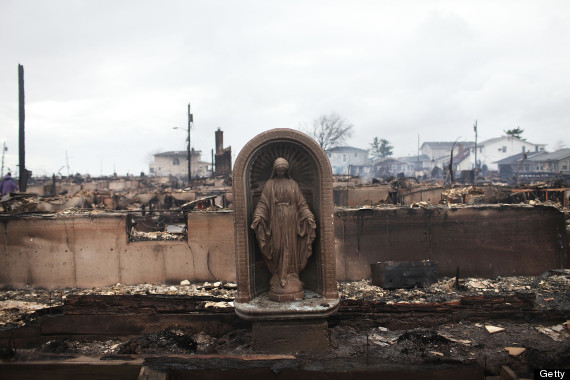 A Virgin Mary is all that remains from a home which was destroyed during Hurricane Sandy in Breezy Point, Queens on October 30, 2012 in New York, United States.
30/10/2012 20:41 GMT
Obama's Superstorm Statement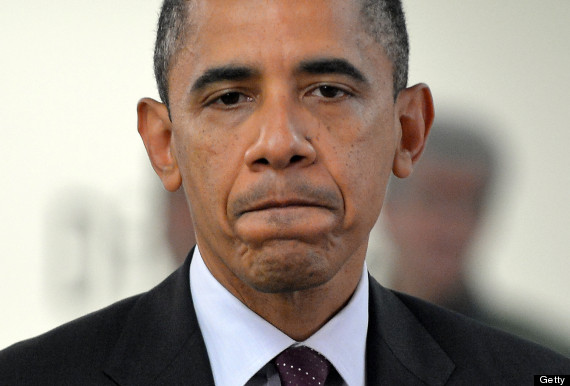 US President Barack Obama gives a statement about the Federal government's response to superstorm Sandy at a Red Cross in Washington on October 30, 2012.
30/10/2012 17:40 GMT
Huffington Post Worldwide Splash Images

30/10/2012 17:34 GMT
168 ft Tanker Washes Ashore During Superstorm Sandy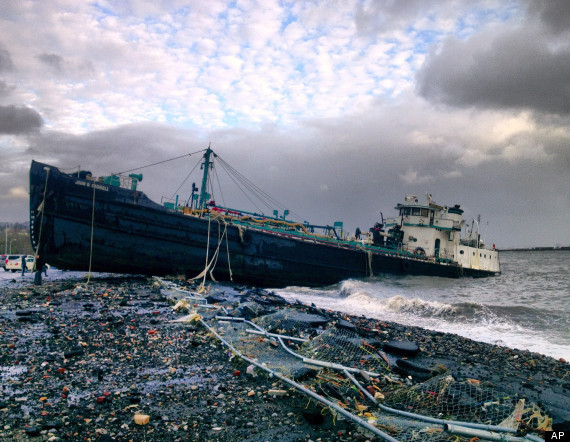 A 168-foot water tanker, the John B. Caddell, sits on the shore Tuesday morning, Oct. 30, 2012 where it ran aground on Front Street in the Stapleton neighborhood of New York's Staten Island as a result of superstorm Sandy
30/10/2012 17:10 GMT
Romney Helps in Aid Of Sandy Aftermath Republican presidential candidate, former Massachusetts Gov. Mitt Romney loads a truck as he participates in a campaign event collecting supplies from local relief organizations for victims of superstorm Sandy, Tuesday, Oct. 30, 2012, at the James S. Trent Arena in Kettering, Ohio
30/10/2012 17:03 GMT
Pride Of Britain Awards Prince Charles, Prince of Wales presents Jay Kamiraz with his award for Prince's Trust Young Achiever while Carol Vorderman and Pierce Brosnan watch at the Pride Of Britain awards at the Grosvenor House Hotel, on October 29, 2012 in London, England.
30/10/2012 16:48 GMT
HMS Dauntless Returns Home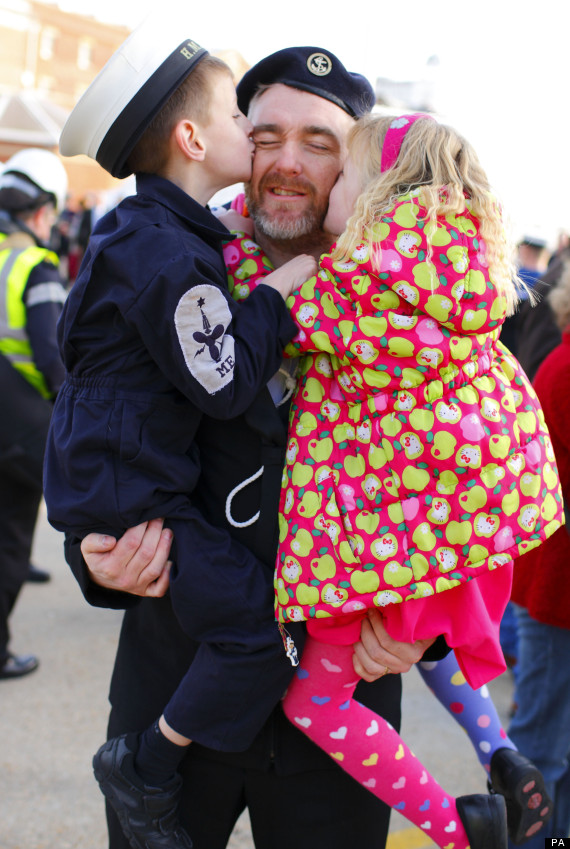 Lieutenant Vinnie Vuniwaqa plays with four month old son Jacob after returning home to Portsmouth aboard the Type 45 Destroyer HMS Dauntless.
30/10/2012 16:37 GMT
Anna Friel Stars As Yelena In The Anton Chechov Play Uncle Vanya Anna Friel stars as Yelena in the Anton Chechov play Uncle Vanya, at the Vaudeville theatre in London
30/10/2012 16:11 GMT
Turkish Police Clash With Kurdish Demonstrators Turkish riot police fire water cannons as they clash with Kurdish demonstrators during a protest in support of a hunger strike movement by Kurdish prisoners, in Istanbul. The justice minister said at least 680 prisoners are currently on a hunger strike in prisons across the country, while Turkey's Human Rights Association, which closely follows the country's long-simmering Kurdish conflict, said 715 inmates are striking in 48 prisons. Some of the prisoners have been without food for 43 days, and there are fears about their deteriorating condition. Hunger striking protesters have three main demands: the release of imprisoned Kurdish rebel leader Abdullah Ocalan, the right to Kurdish language education and the right to use Kurdish in Turkish courts
30/10/2012 16:11 GMT
Huffington Post Readers Take To Twitter During Hurricane Sandy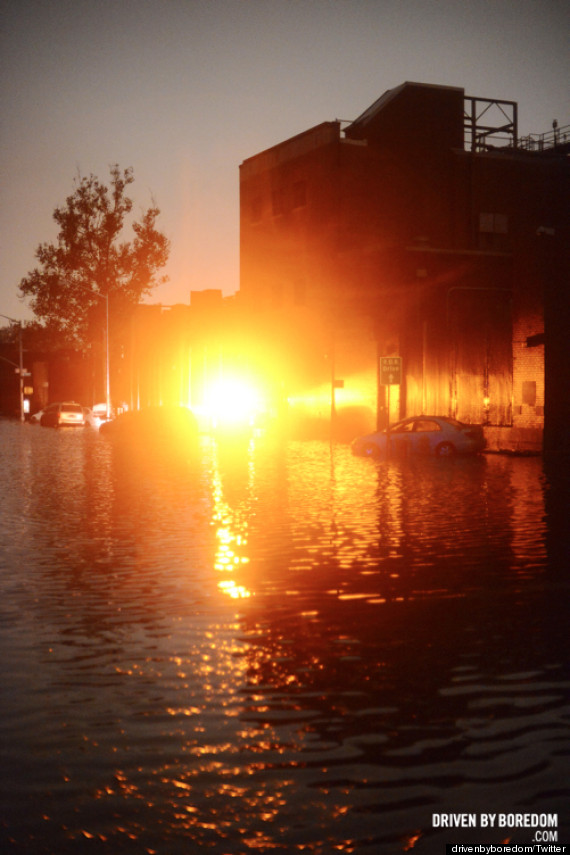 SUBSCRIBE AND FOLLOW
Get top stories and blog posts emailed to me each day. Newsletters may offer personalized content or advertisements.
Learn more