Huffington Post Picture Desk Live: Scroll down for the best news, entertainment, culture and sports pictures of the day, brought to you by The Huffington Post's own picture editors Elliot Wagland, Matthew Tucker and Tahira Mirza.
Follow us on Twitter for links to top pics featured on The Huffington Post.
31/10/2012 17:38 GMT
The Dusty Curtain Of Space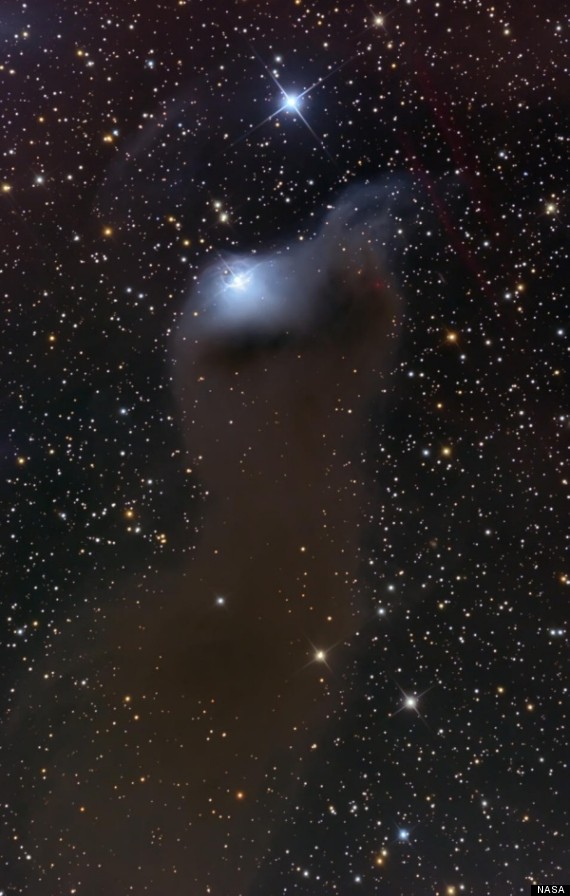 A Ghost in Cepheus -Described as a "dusty curtain" or "ghostly apparition," mysterious reflection nebula VdB 152 really is very faint. Far from your neighborhood on this Halloween Night, the cosmic phantom is nearly 1,400 light-years away. Also catalogued as Ced 201, it lies along the northern Milky Way in the royal constellation Cepheus. Near the edge of a large molecular cloud, pockets of interstellar dust in the region block light from background stars or scatter light from the embedded bright star giving parts of the nebula a characteristic blue color. Ultraviolet light from the star is also thought to cause a dim reddish luminescence in the nebular dust. Though stars do form in molecular clouds, this star seems to have only accidentally wandered into the area, as its measured velocity through space is very different from the cloud's velocity. This deep telescopic image of the region spans about 7 light-years, Image Credit: NASA/Stephen Leshin
31/10/2012 15:23 GMT
Burning The Guy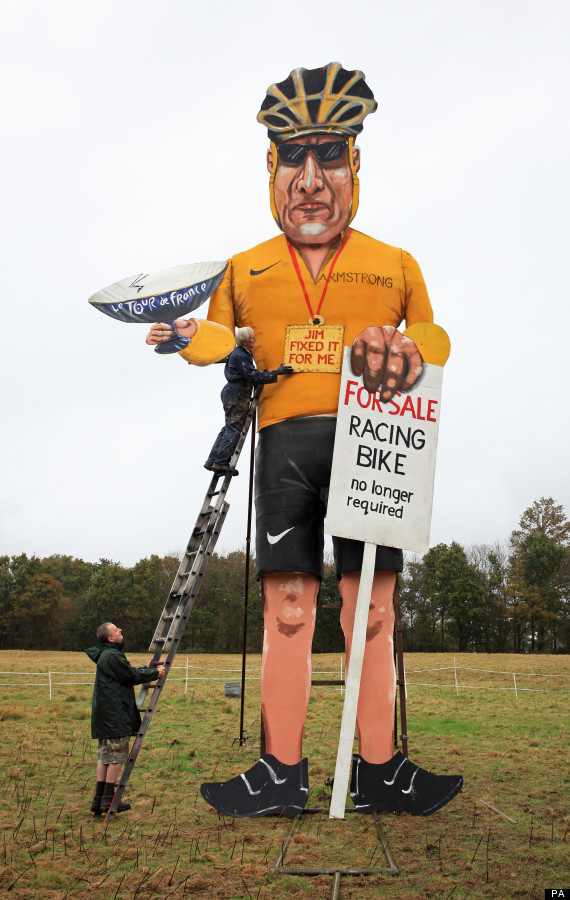 Artist Frank Shepherd puts the final touches to his creation of Lance Armstrong who has been unveiled as this year's Edenbridge Bonfire Society celebrity guy during a photcall in Edenbridge, Kent
31/10/2012 14:18 GMT
Migrating Salmon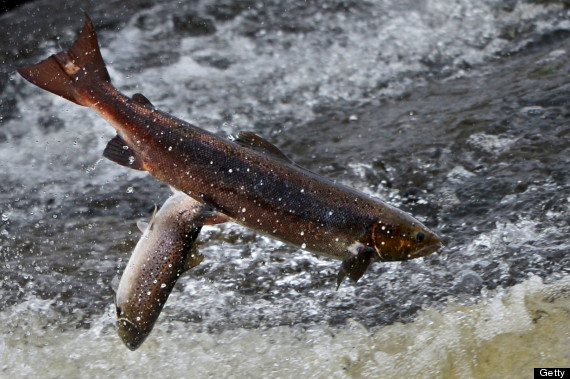 Salmon attempt to leap up the fish ladder in the river Etterick on October 31, 2012 in Selkirk, Scotland. The salmon are returning upstream from the sea where they have spent between two and four winters feeding with many covering huge distances to return to the fresh waters to spawn.
31/10/2012 12:57 GMT
Monkeying Around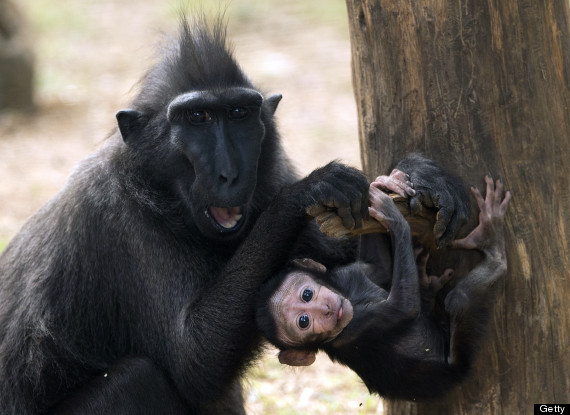 Nahi, the Macaca Negra and her two-week-old baby Nina play at the Ramat Gan Safari, an open-air zoo near Tel Aviv, on October 31, 2012.
31/10/2012 12:57 GMT
Berlin's Brandenburg Protest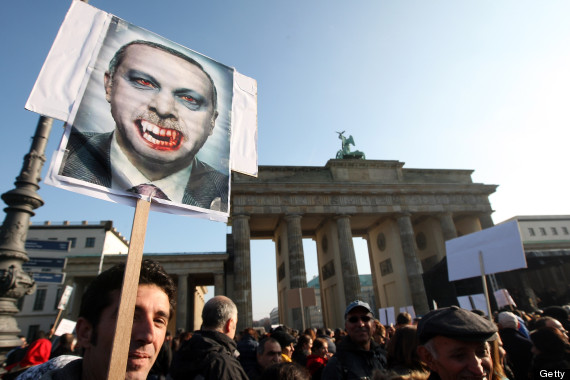 Protesters demonstrate in front of the Brandenburg Gate against the state visit of Turkish Prime Minister Recep Tayyip Erdogan with German Chancellor Angela Merkel to be held later in the day on October 31, 2012 in Berlin, Germany.
31/10/2012 12:56 GMT
Delta Belts It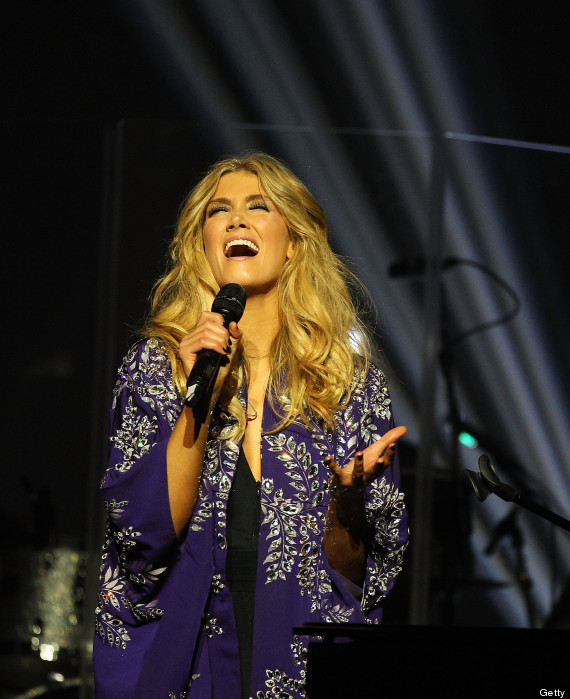 Delta Goodrem performs live at the State Theatre on October 31, 2012 in Sydney, Australia.
31/10/2012 12:55 GMT
Cyclone Nilam In India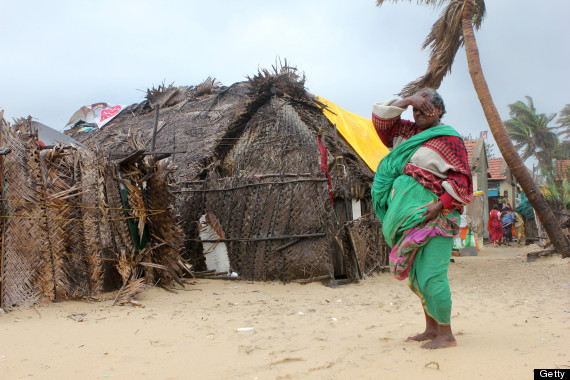 An Indian woman watches as the wind rises in the run up to Cyclone Nilam in Chennai on October 31, 2012.
31/10/2012 12:54 GMT
Check Your Christmas Wish List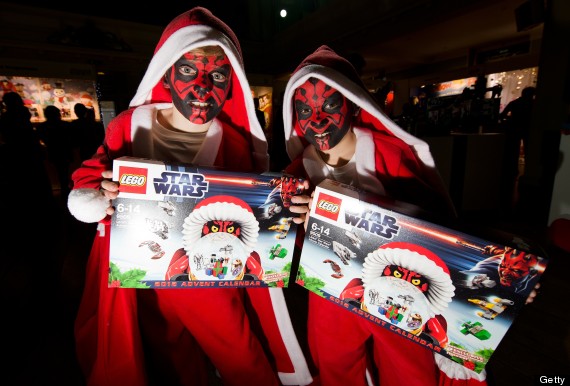 Two boys in festive costumes with their faces painted like the Star Wars character Darth Maul pose with the Lego Star Wars advent gift calendar at the 2012 'Dream Toys' exhibition in central London on October 31, 2012.
31/10/2012 12:07 GMT
Tasty Choccy Parisian Fashion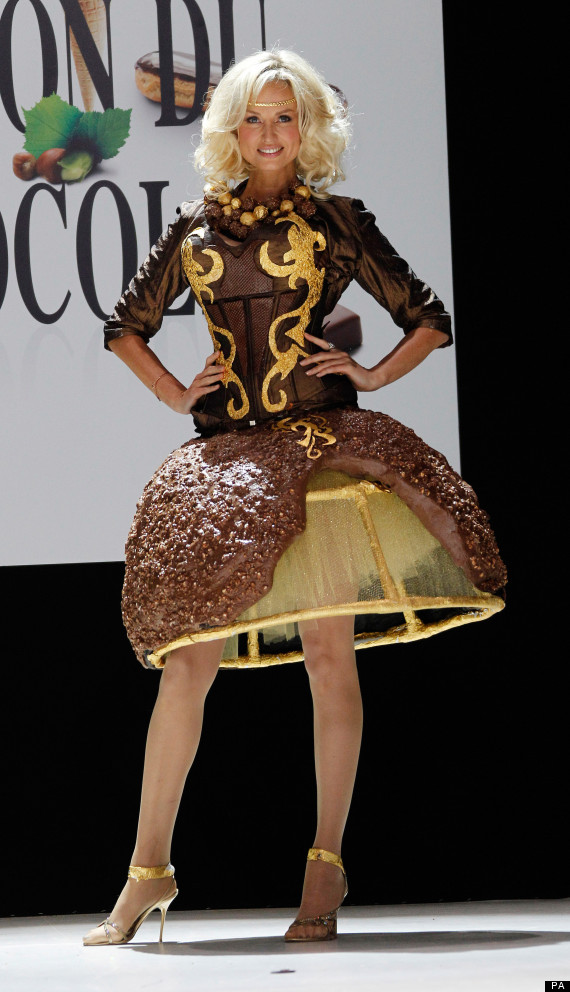 The opening show of the 18th 'Salon du Chocolat' held at Porte de Versailles in Paris, France on October 30, 2012.
31/10/2012 11:17 GMT
Katy Gets Her Game On Katy Perry and her father Keith Hudson attend a basketball game between the Dallas Mavericks and the Los Angeles Lakers at Staples Center October 30, 2012 in Los Angeles, California
SUBSCRIBE TO & FOLLOW UK DAILY BRIEF