Brad Pitt Pledges $100,000 To Gay Marriage Campaign
Brad Pitt has put his money where his mouth is and pledged $100K (£62K) to a gay marriage campaign.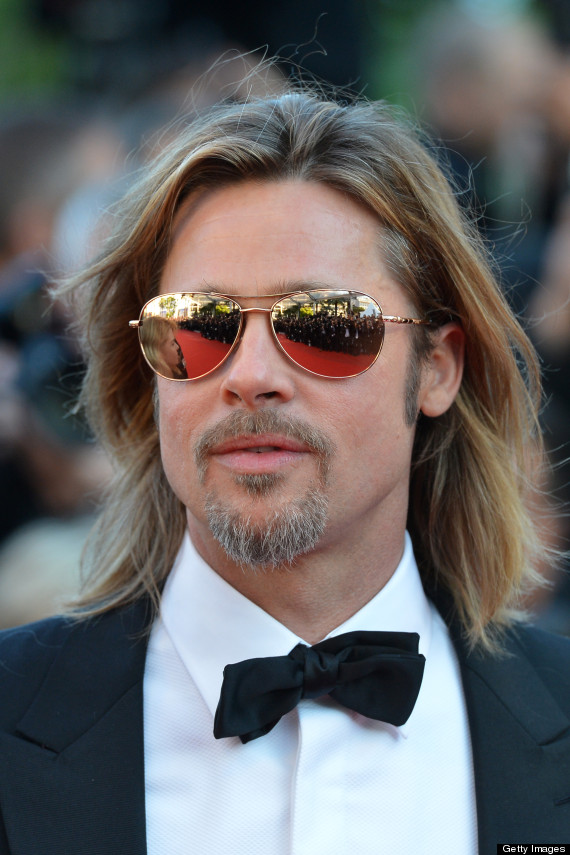 Brad has promised to match every dollar donated with his own cash
The actor has long been a high profile supporter of same-sex unions and even declared that he wouldn't walk down the aisle with his fiancée Angelina Jolie until everyone in the US had the right to get married.
The 'Fight Club' star has encouraged fans to donate cash to the Human Rights Campaign which raises awareness and supports marriage equality in the US, and says he'll match dollar for dollar every donation.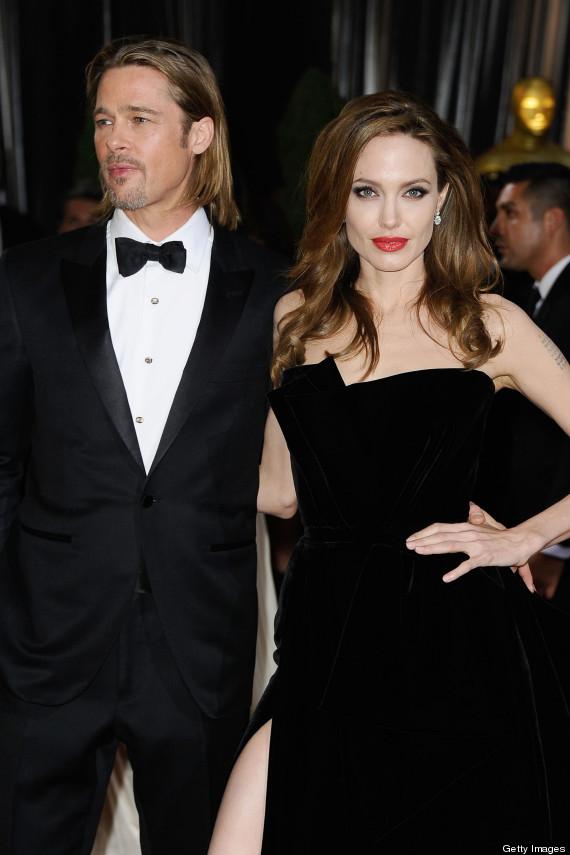 Brad and Angelina have said they won't marry until everyone has the right to do so in the US
In a statement, he said: "It's unbelievable to me that people's lives and relationships are literally being voted on in a matter of days. In Maine, Maryland, Minnesota and Washington, voters will go to the polls to decide if gay and lesbian couples - our friends and neighbors (sic) - are worthy of the same protections as everyone else.
"But that's the system we have and I'm not going to back down from the fight for loving and committed couples to have the ability to marry. Especially when groups like the Human Rights Campaign are fighting these battles day-in and day-out.
"Every person's right to life, liberty, and the pursuit of happiness is enshrined in our country's Declaration of Independence, but powerful, well-funded groups are flooding the airwaves with lies trying to take away those rights from certain people... and we can't stand for it."
HRC President Chad Griffin said: "With his commitment, Brad joins HRC in a tremendous coalition of religious leaders, business leaders, labour groups, civil rights organisations and everyday, fair-minded Americans supporting marriage for gay and lesbian couples."
BECOME AN 'X FACTOR' STAR WITH THE CHANCE TO WIN A RECORDING STUDIO SESSION
HUFFPOST UK CELEB ON FACEBOOK | FOLLOW US ON TWITTER
1982. A fresh-faced Brad Pitt posing for his school photo.

1995. The hair is gone! Here is Brad at the Dorchester Hotel during the premier for the film Legends of the Fall.

1997. Brad could be very much be mistaken for a boy band member when in New York at the premiere of Devil's Own, with love interest Gwyneth Paltrow.

1998. At Orchard Hall movie theater during the closing of the nine-day Tokyo Film Festival in downtown Tokyo, suited and booted Brad is to introduce his film Meet Joe Black.

1999. Brad and girlfriend, actress Jennifer Aniston, go matching in white on a holiday in Grenada.

2001. Brad's basketball style. Watching the NBA game between the Los Angeles Lakers and the Toronto Raptors.

2001. Brad looks sleek at the Vanity Fair Oscars party with girlfriend Jennifer Aniston.

2001. Brad Pitt and his wife Jennifer Aniston arriving at the Mann National theatre in LA.

2001. Fashion disaster! Brad wore a metallic blue jacket, a metallic blue shirt and see-through sunglasses to the premiere of Rock Star.

2002. Oh dear. The orange hat, the black trilby and the brown leather jacket? Did Brad look in the mirror before he went to the screening of his movie Gerry.

2002. Brad relaxes everything, including his beard, at the NBA Western conference finals bestween the Los Angeles Lakers and the Sacramento Kings.

2002. Brad at the Premiere of the David Fincher movie Panic Room, staring Jodie Foster, at the Loews Century Plaza in Century City.

2002 ...And the beard just keeps on growing. All in black, Brad at the premiere of The Good Girl.

2002. Brad and wife Jennifer Aniston at the premiere of The Bourne Identity. Looks like the beard is for keeps.

2004. Yes, Brad had a shave! Here he is during a photocall to promote Troy at the 57th Cannes Film Festival.

2004. All smart in a dickie bow, Brad at the premiere of Troyduring the 57th Cannes Film Festival in France.

Brad Pitt and Angelina Jolie arrive for the US premiere of Ocean's Thirteen.

US actor Brad Pitt signs autographs at Cannes.

Brad Pitt with his family in Tokyo.

Director Clint Eastwood and actor Brad Pitt.

Actors Brad Pitt and Angelina Jolie arrive at the Academy Awards.

US actor Brad Pitt poses in Cannes.

US actor Brad Pitt arrives for the screening of Killing them Softly at the Cannes film festival.