Huffington Post Picture Desk Live: Scroll down for the best news, entertainment, culture and sports pictures of the day, brought to you by The Huffington Post's own picture editors Elliot Wagland, Matthew Tucker and Tahira Mirza.
Follow us on Twitter for links to top pics featured on The Huffington Post.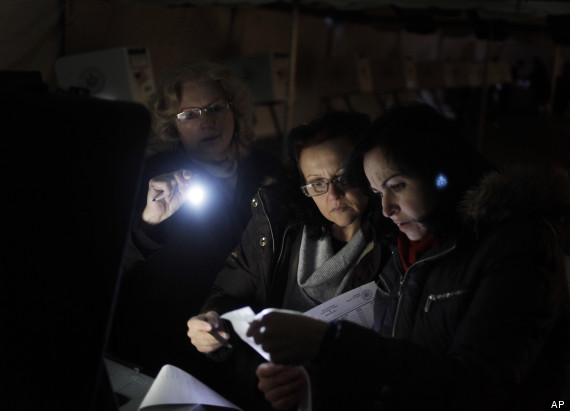 Poll workers Eva Prenga, right, Roxanne Blancero, center, and Carole Sevchuk try to start an optical scanner voting machine in the cold and dark at a polling station in a tent in the Midland Beach section of Staten Island, New York, Tuesday, Nov. 6, 2012. The original polling site, a school, was damaged by Superstorm Sandy.