The pre-election day polls may have given Barack Obama a slight edge, but surely it is too early to be doing a celebratory 'MoBot' Mr President?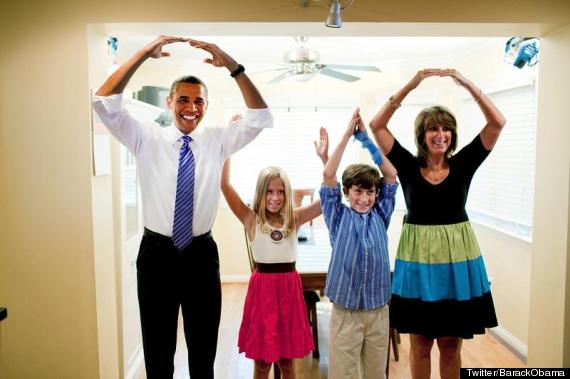 Obama tweeted the picture on Tuesday evening as he awaited the result of the election. The pose he is striking bares a strikingly resemblance to British athlete Mo Farah's victory move. Or he could just be the 'O' in 'Ohio'. Related on HuffPost:
U.S. Citizens Head To The Polls To Vote In Presidential Election
SUBSCRIBE AND FOLLOW
Get top stories and blog posts emailed to me each day. Newsletters may offer personalized content or advertisements.
Learn more