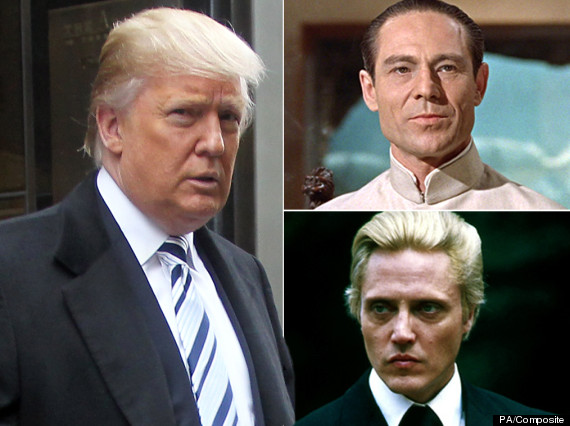 Who Said It? Donald Trump Or A James Bond Villain?
The 66 year-old slammed the vote as a "total sham and a travesty", claiming 'We are not a democracy!"
He added: "Lets fight like hell and stop this great and disgusting injustice! The world is laughing at us."
No Donald, we're just laughing at you.
Is Trump an evil villain or just a rambling Republican? Try the Huffington Post UK's "Who Said It" Quiz, and see if you can tell the difference.
SUBSCRIBE TO & FOLLOW UK ENTERTAINMENT