Huffington Post Picture Desk Live: Scroll down for the best news, entertainment, culture and sports pictures of the day, brought to you by The Huffington Post's own picture editors Elliot Wagland, Matthew Tucker and Tahira Mirza.
Follow us on Twitter for links to top pics featured on The Huffington Post.
12/11/2012 17:46 GMT
Unrest In Naples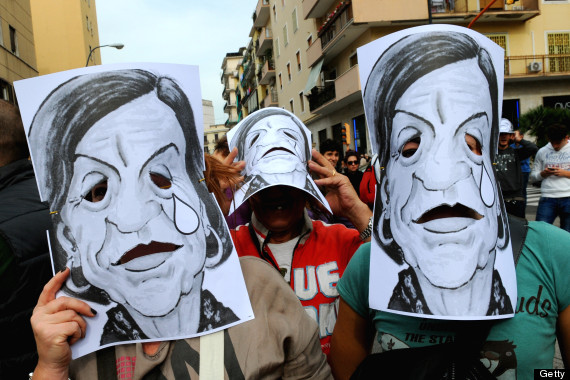 Demonstrators hold masks of Elsa Fornero, Italy's Minister of Labour, during a demonstration against unemployement in Naples on November 12, 2012.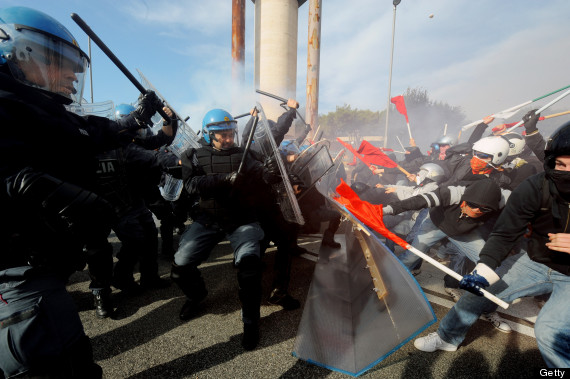 Demonstrators clash with riot police officers during a demonstration against unemployement in Naples on November 12, 2012.
12/11/2012 17:45 GMT
Syrian Forces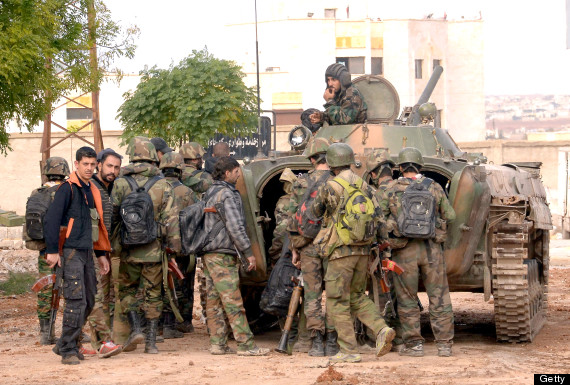 Syrian government forces gather in northern city of Aleppo on Novermber 12, 2012 ahead of a military operation in the area.
12/11/2012 16:55 GMT
Huge Gas Explosion In Indianapolis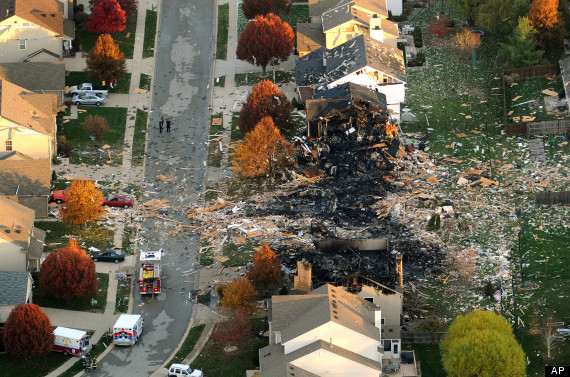 This aerial photo shows the two homes that were leveled and the numerous neighboring homes that were damaged from a massive explosion that sparked a huge fire and killed two people in Indianapolis.
12/11/2012 16:46 GMT
The Voice Of Sesame Street Legend Elmo Denies Sex Allegations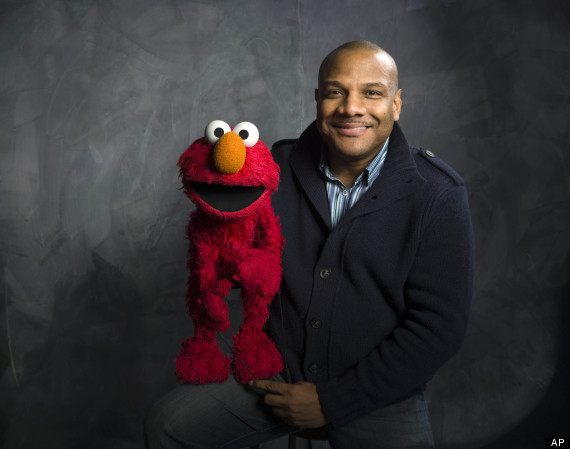 An actor who voices 'Sesame Street's beloved Elmo character has taken a leave of absence from the hit children's show as he battles allegations he had a sexual relationship with a teenage boy. Kevin Clash, who provides the voice of the lovable puppet, has been accused of becoming involved with a 16 year old male seven years ago, when he was aged 45. The accuser, now 23, has met with lawyers for the Sesame Street show and TV bosses have given the actor a leave of absence. Clash denies allegations he had underage sex with the boy and insists the relationship was between "two consenting adults".
12/11/2012 16:10 GMT
Mideast Bahrain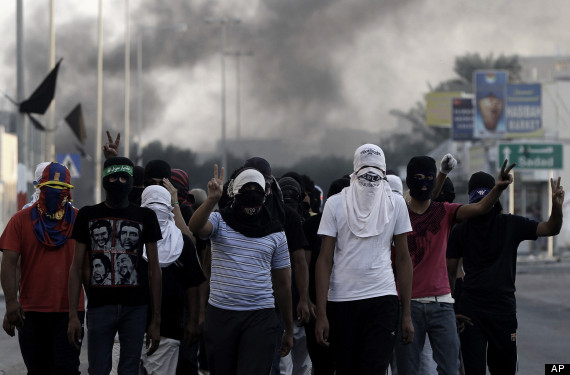 Masked Bahraini anti-government protesters return from burning tires on a road at the edge of the western village of Malkiya, Bahrain, Monday, Nov. 12, 2012. Tire fires are a common site in restive villages across the Gulf island kingdom.
12/11/2012 16:01 GMT
World's Largest Bra World's Largest Bra For The Biggest Bust This is the World's Largest Bra, a pink mega 1,360B. The Guinness World Record certified lingerie was made for Breast Cancer Awareness Day and is now being auctioned off on eBay with all proceeds going to the Breast Cancer Campaign. So you get a giant boobie sling AND support a great cause
12/11/2012 15:23 GMT
Smoke Rises After Shells Fired By Syrian Army Explode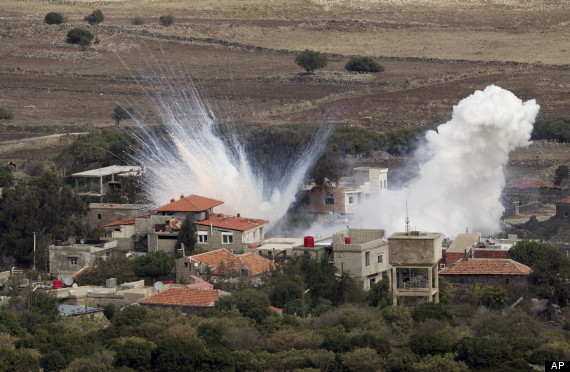 Smoke rises after shells fired by the Syrian army explode in the Syrian village of Bariqa, Monday, Nov. 12, 2012. The Israeli military says "Syrian mobile artillery" was hit after responding to stray mortar fire from its northern neighbor. The incident marked the second straight day that Israel has responded to fire from Syria that does not appear to be aimed at Israeli targets, nonetheless Israel has promised a tough response if the fire continues
12/11/2012 15:11 GMT
'Twilight's' Tent City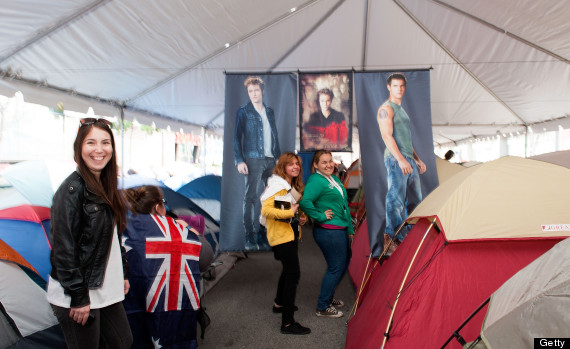 General atmosphere at The Twilight Saga: Breaking Dawn Part 2' Fan Camp at L.A. LIVE on November 11, 2012 in Los Angeles, California.
12/11/2012 14:43 GMT
Art For Sale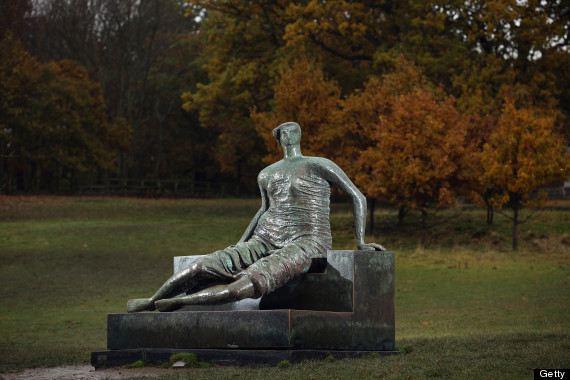 Henry Moore's sculpture, Draped Seated Woman, sits in it's present location at Yorkshire Scultpure Park on November 12, 2012 in Wakefield, England. The artwork fondly known as Old Flo has been put up for sale by cash-strapped Tower Hamlets Council in London. The sculpture was sold to the council by Henry Moore for less than it's market value in the 1960's and is now estimated to be worth millions of pounds.
12/11/2012 14:19 GMT
Britain Farmers Protest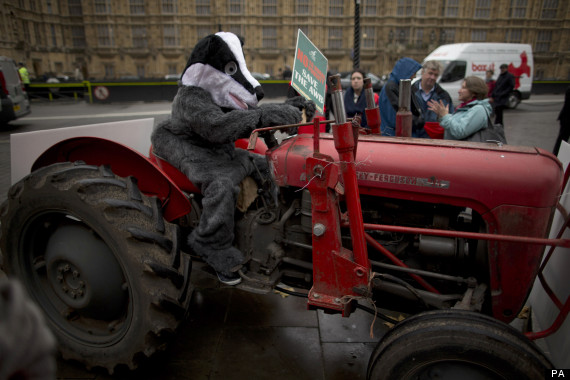 A supporter of the Agricultural Wages Board wearing a badger costume poses for photographers by sitting on a tractor and holding a placard during a protest against the abolition of the board outside the Houses of Parliament in London, Monday, Nov. 12, 2012. The Agricultural Wages Board is an independent body with a statutory obligation to set minimum wages for workers employed in agriculture in England and Wales.
SUBSCRIBE TO & FOLLOW UK DAILY BRIEF