Huffington Post Picture Desk Live: Scroll down for the best news, entertainment, culture and sports pictures of the day, brought to you by The Huffington Post's own picture editors Elliot Wagland, Matthew Tucker and Tahira Mirza.
Follow us on Twitter for links to top pics featured on The Huffington Post.
16/11/2012 19:07 GMT
I'm A Celebrity 2012 Ultimate Bikini Gallery
16/11/2012 18:51 GMT
John Prescott Fails In Bid To Become Humberside Police And Crime Commissioner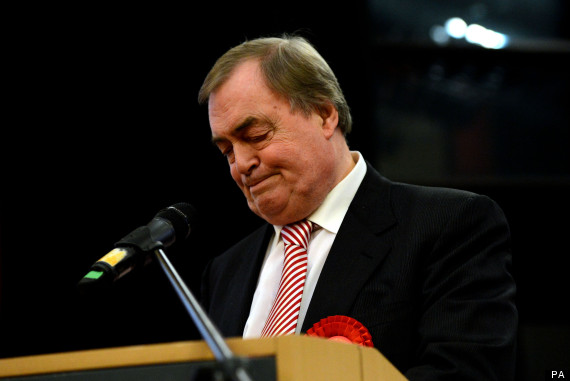 Lord Prescott speaks after losing to Matthew Grove after the vote for the Police and Crime Commissioner in the Humberside Police Area in The Bridlington Spa following polling yesterday.
16/11/2012 18:14 GMT
Rat Attack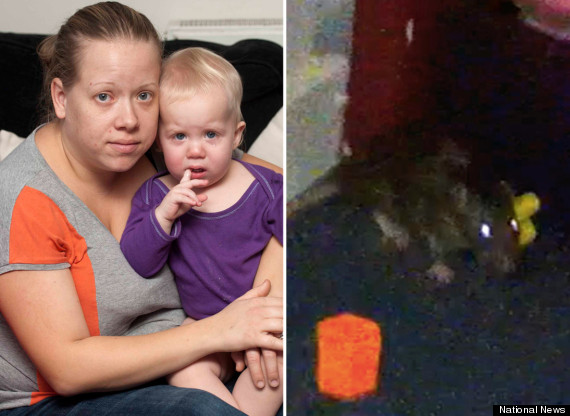 Lindsey Molyneux pictured with her 16month old daughter Lolly Molyneux. Lolly was bitten on her arm by a rat whilst she was sleeping in her bedroom in a cot next to her twin sister Lily.
16/11/2012 18:12 GMT
The Qalandia Checkpoint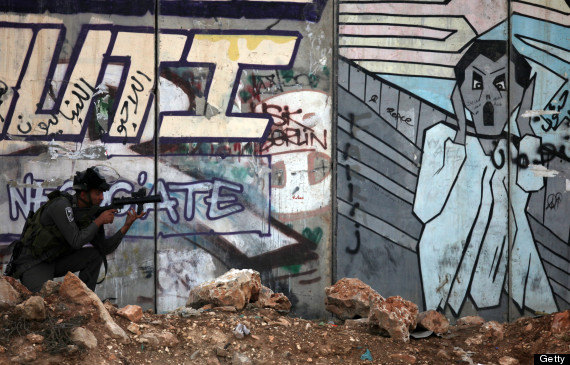 An Israeli soldier aims at Palestinian youth during a protest against the war on Gaza, at the Qalandia checkpoint, in the occupied West Bank, on November 16, 2012.
16/11/2012 18:11 GMT
A Robed Higgs Boson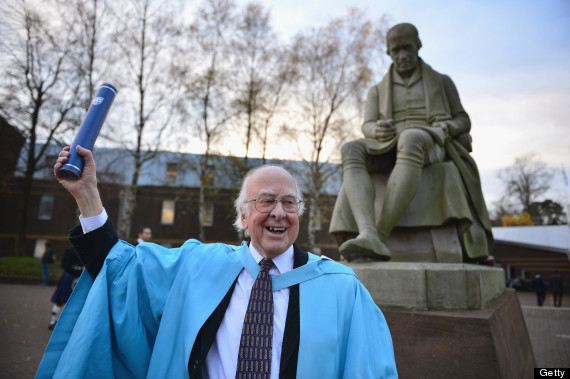 Professor Peter Higgs, poses for photographs in front of a statue of James Watt after receiving an honorary degree of doctor of science, from Heriot-Watt University on November 16, 2012 in Edinburgh, Scotland. Professor Peter Higgs postulated and gave his name to the recently discovered Higgs boson.
16/11/2012 16:21 GMT
Lord Prescott For Police and Crime Commissioner ?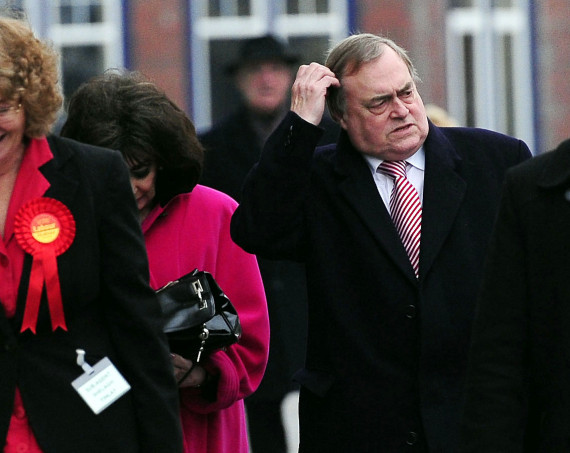 Lord Prescott and his wife Pauline leave Bridlington Spa this afternoon as counting continues for the Police and Crime Commissioner declaration in the Humberside Police Area in Bridlington Spa today following polling
16/11/2012 15:57 GMT
Corby By-Election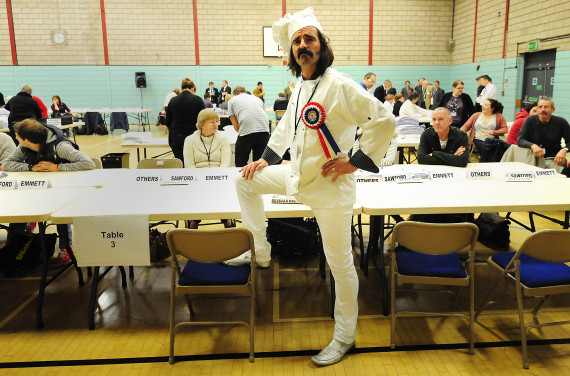 Independent candidate Mr Mozzarella during the Corby by-election count at Lodge Park Sports Centre, Corby, Northamptonshire.
16/11/2012 15:20 GMT
Sport Pictures Of The Week
Zlatan Ibrahimovic has become an even bigger cult figure after his audaciously awesome volley against England that 'to Zlatan' is starting to be regarded as a verb as well as a noun. Ibra's colourful celebration (and that's just the body art) and another wild thing of sport, the inimitable John Daly, both feature in an otherwise quiet sport pictures of the week...
16/11/2012 15:08 GMT
Kowk Fight!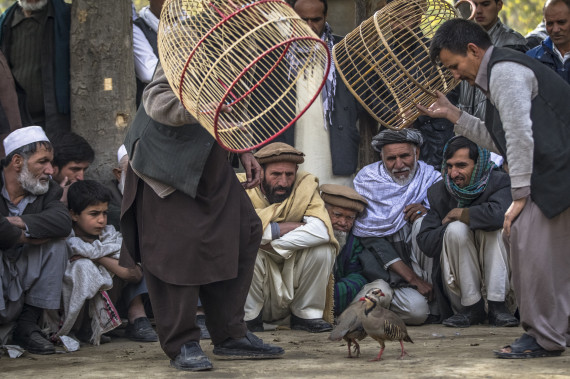 Afghan men spectate during Kowk Jangi (partridge fighting) in a park on November 16, 2012 in Kabul, Afghanistan. The Kowk is a fighting partridge, prized by their owners who lavish great care on them, and keep them in domed wicker cages. The owners fight the partridges on Friday mornings in short bouts of strength, as the birds are too valuable to allow them to be seriously harmed, with spectators gambling on the result. The final winner is declared by referees if the other Kowk keeps on retreating, when the owner admits defeat, or when the bird dies, which happens rarely.
16/11/2012 14:45 GMT
Room With A View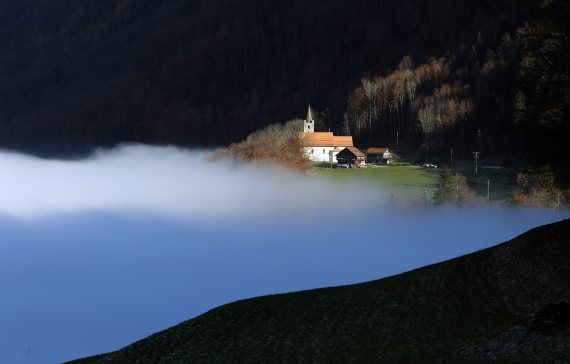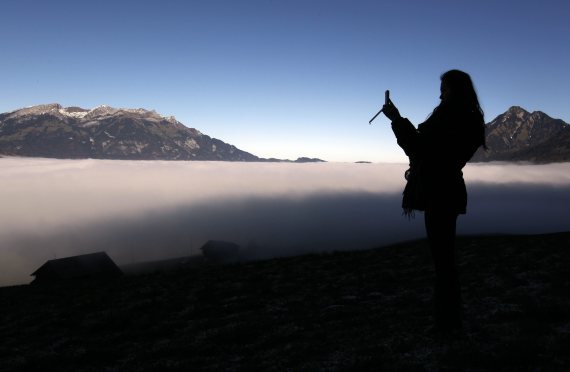 A house is partially seen as fog covers a valley near Sachseln, central Switzerland, Friday, Nov. 16, 2012.
SUBSCRIBE TO & FOLLOW UK DAILY BRIEF