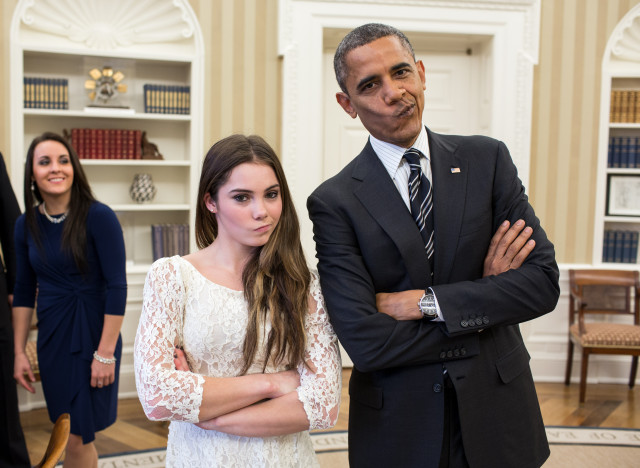 Here's Barack Obama showing his 'not impressed' face with Olympic gold medallist McKayla Maroney, courtesy of the White House Flickr feed.
Since then, she's taken it on as her own trademark.
Maroney is 16, Obama is 51. But he doesn't look out of place or in any way awkward hanging out with the kids.
Yes, McKayla, you did. And it was impressive. Much more impressive than Beth Tweddle and David Cameron scowling at a Downing Street camera could ever be.
SUBSCRIBE TO & FOLLOW UK POLITICS