The Huffington Post picture desk live bringing you the best pictures of the day from around the world chosen by our very own photo editors.
Follow The Huffington Post picture desk and our picture editors Elliot Wagland and Tahira Mirza.

22/11/2012 19:48 GMT
86th Annual Macy's Thanksgiving Day Parade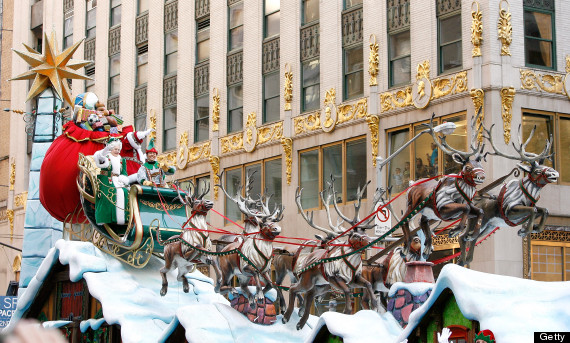 Santa Claus attends the 86th Annual Macy's Thanksgiving Day Parade on November 22, 2012 in New York City.
22/11/2012 18:56 GMT
Rafael Benitez Unveiling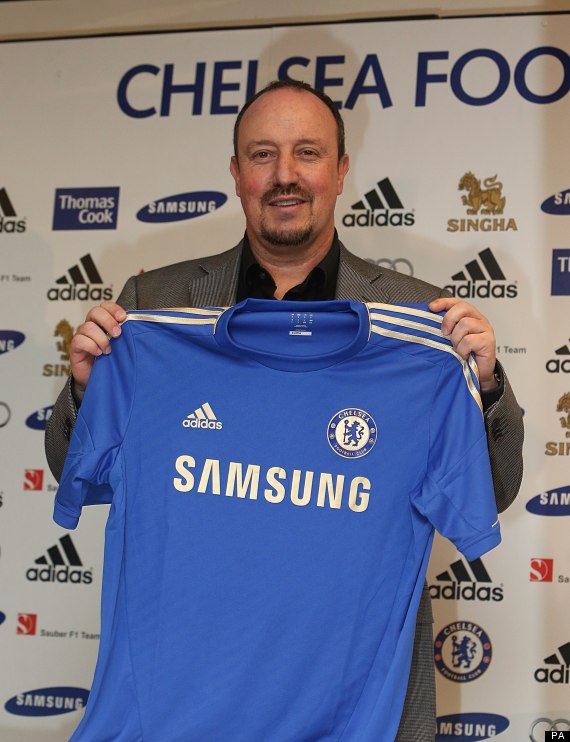 Chelsea interim first team manager Rafael Benitez holds up a Chelsea shirt.
22/11/2012 16:59 GMT
No Pressure Then Lord Hall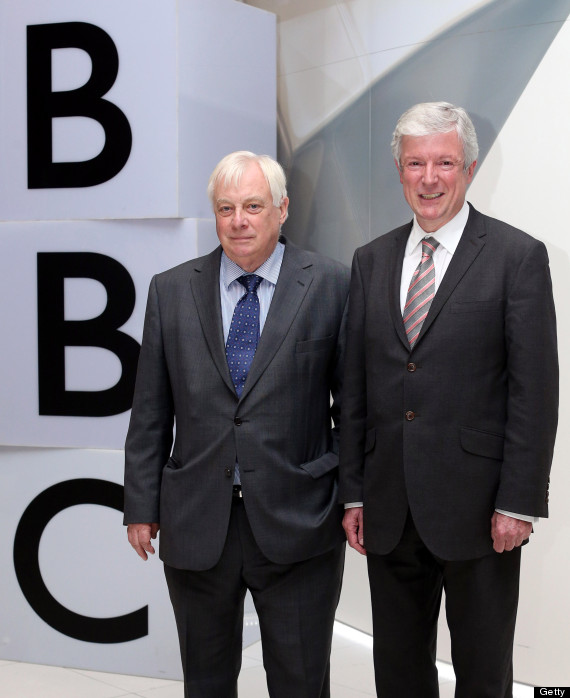 New BBC Director General Lord Hall (R) poses with BBC Trust chairman Lord Patten in Broadcasting House on November 22, 2012 in London, England. Lord Hall will take over the 450,000 GBP post after the resignation of former Director General George Entwistle after a BBC Newsnight programme wrongly accused a former leading Conservative of being involved in child abuse.
22/11/2012 16:36 GMT
Chelsea's New Manager Rafael Benitez Arrives To Cobham Training Ground Chelsea's new interim manager Rafael Benitez (right) is driven into Cobham Training Ground, Stoke d'Abernon, Chelsea have confirmed the appointment of Rafael Benitez as interim first-team manager until the end of the season
22/11/2012 15:17 GMT
Happy Thanksgiving From The Obama's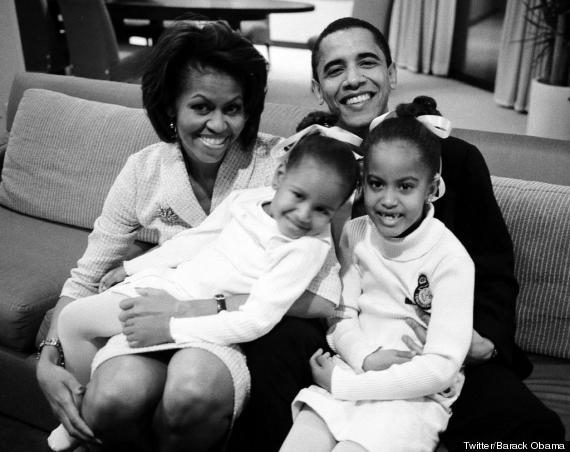 US President sends out Happy Thanksgiving Wishes "From this family to yours, happy Thanksgiving"
22/11/2012 14:48 GMT
Hair Raising Looks Ukrainian Hair Party presenting Ukrainian hairdressing art in Kiev Ukraine - 21.11.12 Featuring: Hair Models Where: Kiev, Ukraine When: 21 Nov 2012 Credit: WENN.com ****
22/11/2012 14:24 GMT
Climate Protest In Dublin Christina Friciu joins Stop Climate Chaos campaigners in a protest outside Leinster House, Dublin ahead of the UN Climate Conference in Doha which will take place from Monday, 26 November to Friday, 7 December
22/11/2012 13:58 GMT
Militants Press Conference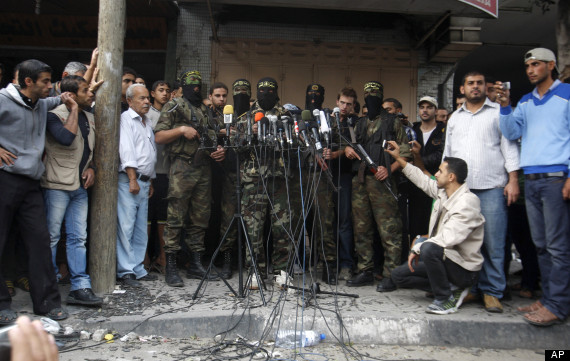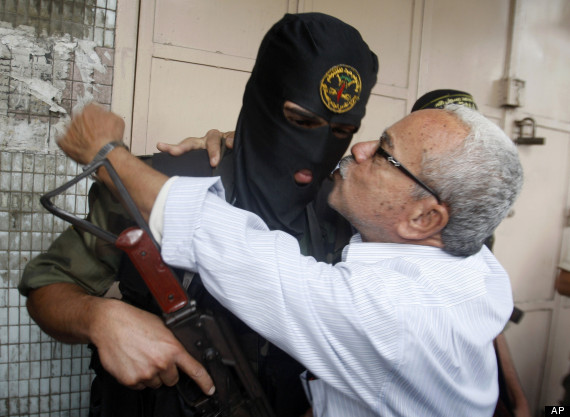 Palestinian Islamic Jihad militants hold a press conference in Gaza City, Thursday, Nov. 22, 2012. Gazans are celebrating a cease-fire agreement reached with Israel to end eight days of the fiercest fighting in nearly four years constricting the Gaza Strip. (AP Photo/Hatem Moussa)
22/11/2012 12:59 GMT
Christmas Decorations Factory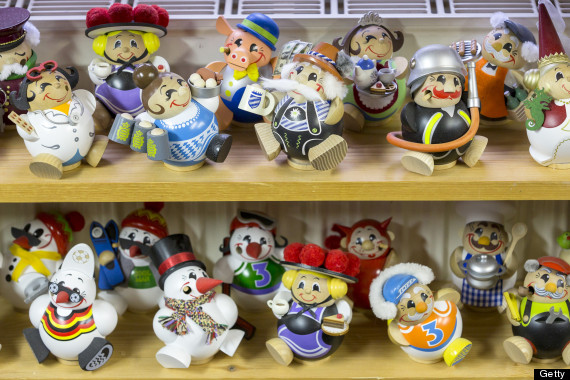 Finished hand-made wooden Christmas figures are displayed at the Seiffener Volkskunst Christmas decorations manufactory in Seiffen, Germany. Located in the Ore Mountains, Seiffen is home to a plethora of workshops that specialize in hand-painted wooden Christmas decorations in a tradition going back centuries.
22/11/2012 12:40 GMT
One's Never Been In A Caravan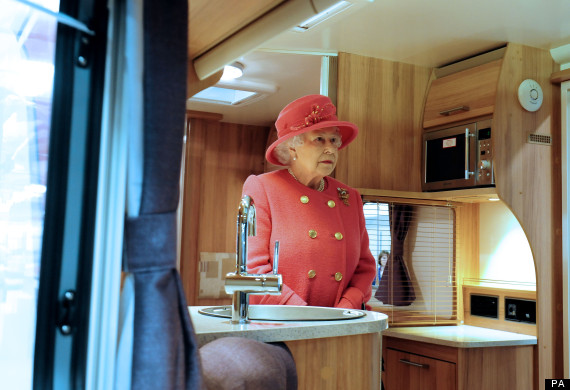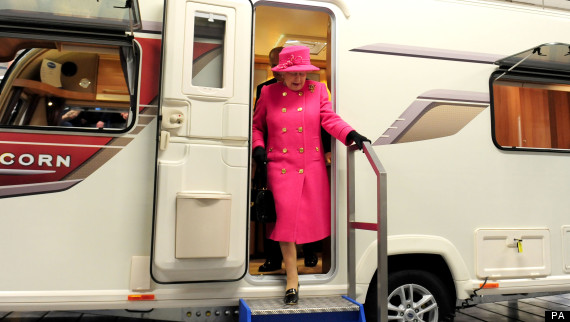 Queen Elizabeth II during a visit to Bailey of Bristol caravan and motorhome manufacturers.
SUBSCRIBE TO & FOLLOW UK DAILY BRIEF