Students were given a right royal shock after turning up for lunch and seeing their dinner ladies had been replaced by Prince Charles and Jamie Oliver.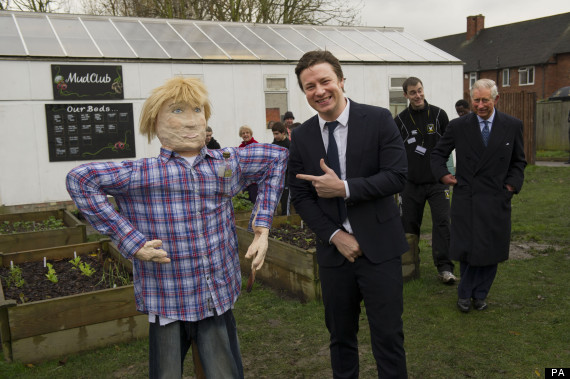 The Prince of Wales watches Jamie Oliver posing next to a scarecrow during a visit to Carshalton Boys Sports College
The double act was visiting Carshalton Boys Sports College in Surrey to see how the school has transformed its approach to healthy eating through a series of measures put in place by headteacher Simon Barber.
Jamie Oliver and Prince Charles
SUBSCRIBE AND FOLLOW
Get top stories and blog posts emailed to me each day. Newsletters may offer personalized content or advertisements.
Learn more