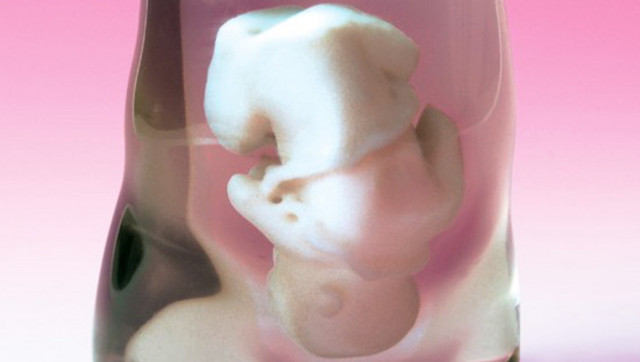 Pregnant mothers eager to get their hands on the most-realistic rendering of their unborn child should look no further than the Parkside Hiroo Ladies Clinic in Tokyo, which is partnering with Japanese engineering company Fasotec, to produce a small, 3D replicas of fetuses.
The "Shape of an Angel" model is created though a multi-step process that converts an MRI scan of the mother's womb, Geekosystem reports. Once the pelvic region is photographed, the image is then run through 3D imaging software and sent to a 3D printer. White resin is used for the fetus, and clear resin used for the mother's torso region.
SUBSCRIBE AND FOLLOW
Get top stories and blog posts emailed to me each day. Newsletters may offer personalized content or advertisements.
Learn more