The merry japesters who brought you the terrifying "Ghost in an elevator" prank are back - and this time they've got a dead body.
Stuck in the lift with a coffin, the passenger holds her own...until the top half of the coffin bursts open and a "body" flops out.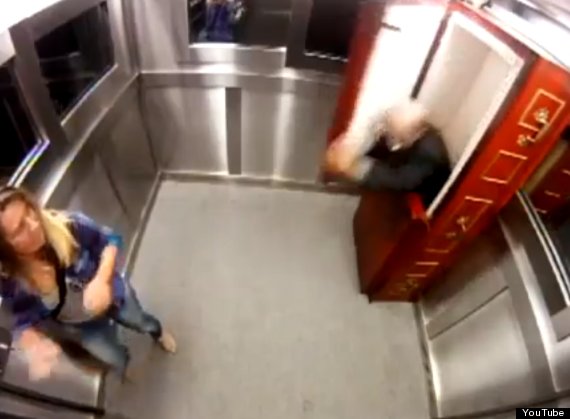 Time to freak out...the coffin door swings open
It's either knicker-wettingly funny or terrifying depending on how you look at it... and each take sees more hapless victims being shut in the lift, with the corpse becoming more animated each time.
Basically, the moral of this tale is never get into an elevator in Brazil.
SUBSCRIBE TO & FOLLOW UK COMEDY