The Huffington Post picture desk live bringing you the best pictures of the day from around the world chosen by our very own photo editors.
05/12/2012 18:17 GMT
Pippa Middleton Leaves The Hospital After Visiting Catherine Duchess of Cambridge Pippa Middleton leaves the King Edward VII Hospital after visiting Catherine, Duchess of Cambridge who is being treated for acute morning sickness on December 05, 2012 in London, England.
05/12/2012 16:39 GMT
Straw-tastic Christmas Tree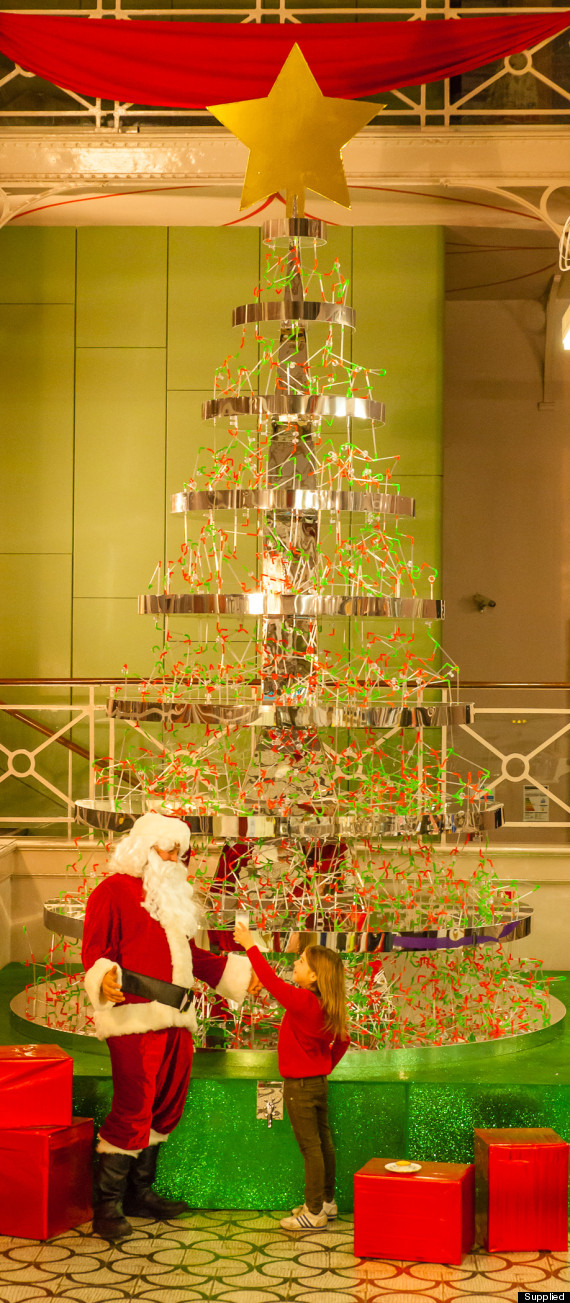 Norwegian Spruce? Forget it. Silver plastic pine? No thanks. A Christmas tree made up of over half a kilometre of drinking straws? EPIC! That's the opinion of one young girl who saw her Christmas dream come true today with an ex-straw-dinary festive surprise at the V&A Museum of Childhood.The giant straw Christmas tree was crafted by Cravendale after they received a heart-warming drawing and Christmas wish from five-year-old Grace Davies. Infatuated with Cravendale's EPIC Straws kits, the inventive Grace sent an extravagant design for a truly unique tree to the boss of the Leeds-based milk brand suggesting they try and build it – which low and behold, and bowled over by her polite and super-sweet letter, they went and did.
05/12/2012 16:34 GMT
Do The Mobot Mo Farah, with the help of Sir Richard Branson, launches his first ever single at Westfield Shopping Centre, in White City, London, the runner's single 'Do the Mobot,' features fans and celebrities showing off their moves and is hoping to make Christmas number One with 28p from every purchase going to the Mo Farah Foundation, to help build an orphanage in East Africa in 2013
05/12/2012 16:27 GMT
Green Goddess Recording artist Katy Perry arrives at A Celebration Of Carole King And Her Music To Benefit Paul Newman's The Painted Turtle Camp at Dolby Theatre in Hollywood, California
05/12/2012 16:26 GMT
Snapping Up Some Fun In The Snow
ZSL Whipsnade Zoo's animals having fun in the snow – including six-month-old cheetah cubs who saw snow for the first time today
05/12/2012 15:23 GMT
Rita Goes Floral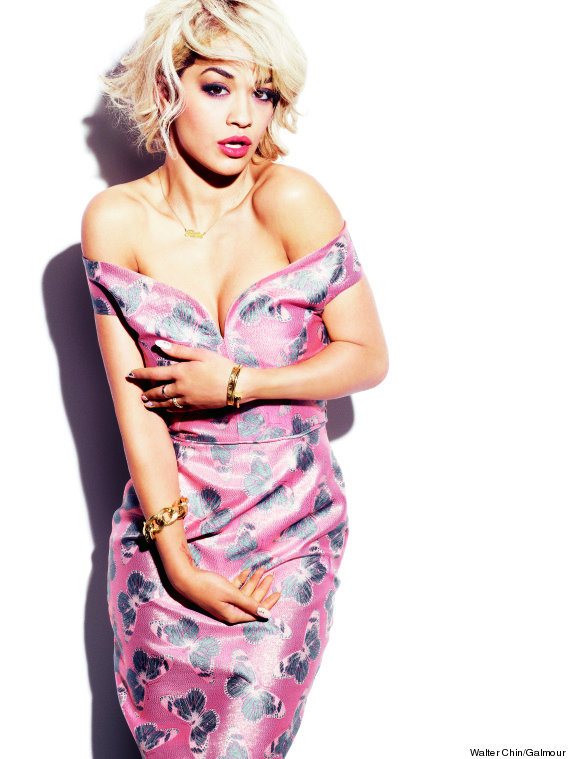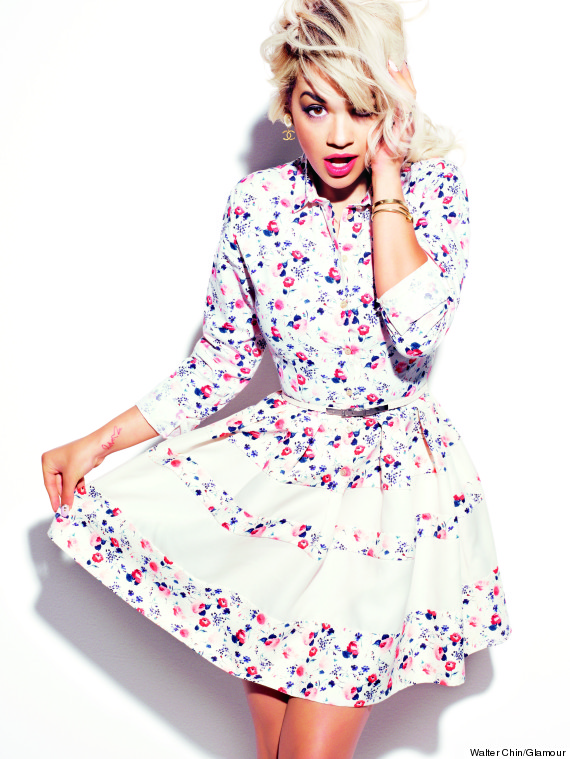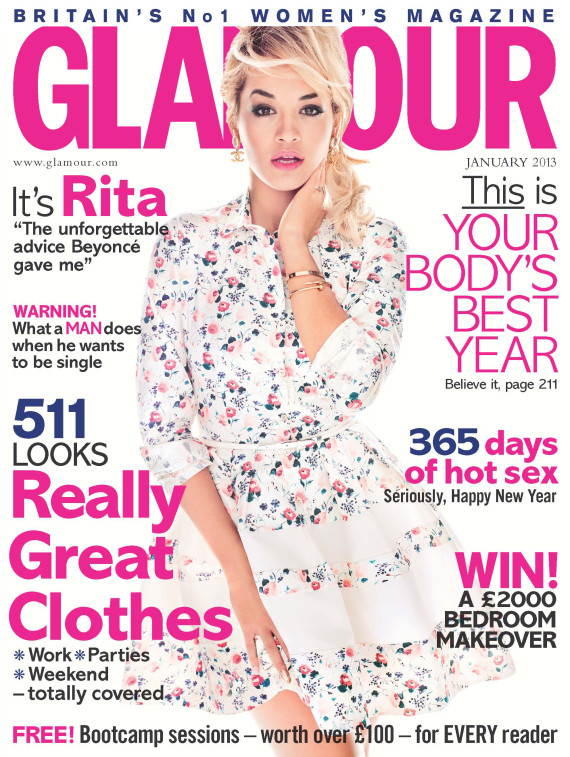 Rita Ora graces the January Cover of Glamour on sale Thursday 6th December
"See behind the scenes on Rita Ora's shoot by downloading the January issue Glamour app, out later this week."glamourmagazine.co.uk
05/12/2012 15:04 GMT
Prime Minister David Cameron Hangs A Dementia Friends Bauble Prime Minister David Cameron hangs a Dementia Friends bauble on one of the Christmas trees at Number 10 Downing Street, London, as part of Alzheimer's Society's Xmas 2 Remember campaign, which was handed to him by actress Carey Mulligan as part of a launch of the Christmas dementia campaign, called "A Christmas to Remember"
05/12/2012 12:57 GMT
Bolting Santas Santas warm up in preparation for the Great Edinburgh Santa Run to be held at the Meadowbank stadium in Edinburgh on December 9th
05/12/2012 12:54 GMT
Prince William Visits His Wife The Duchess of Cambridge In Hospital Britain's Prince William, Duke of Cambridge, arrives to visit his wife, Catherine, Duchess of Cambridge, in hospital in central London where she is recieving treatment for acute morning sickness. The hospital treating Prince William's pregnant wife Catherine for severe morning sickness has fallen victim to a hoax call from an Australian radio station, it admitted on December 5. Prince William's pregnant wife Catherine was feeling better on December 4 according to palace officials as she continues to recieve hospital treatment for hyperemesis gravidarum, a severe form of morning sickness that affects about one in 200 pregnant women
05/12/2012 12:15 GMT
Eamon Kelly Shooting Garda at the scene on Furry Park Road, Dublin this morning where major criminal Eamon Kelly was shot dead yesterday evening. Kelly, a 65-year-old career criminal dubbed the Godfather, previously escaped an attempt on his life in 2010 when his attackers gun jammed
SUBSCRIBE AND FOLLOW
Get top stories and blog posts emailed to me each day. Newsletters may offer personalized content or advertisements.
Learn more