The Huffington Post picture desk live bringing you the best pictures of the day from around the world chosen by our very own photo editors.
Follow The Huffington Post picture desk and our picture editors Elliot Wagland, Tahira Mirza and Matthew Tucker on twitter.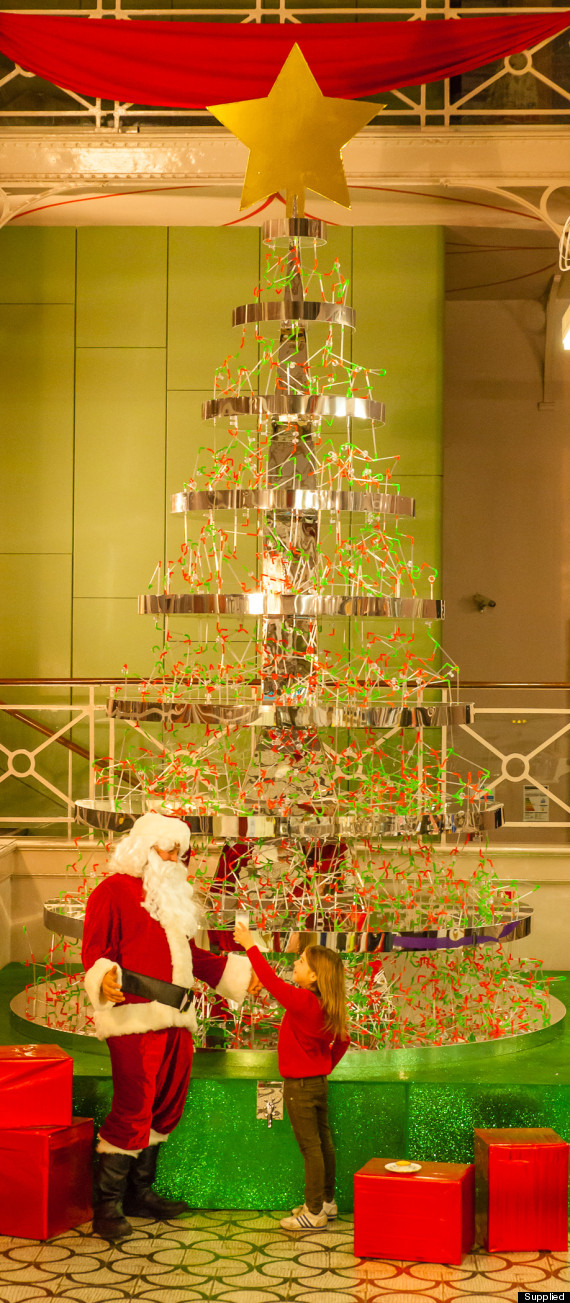 Norwegian Spruce? Forget it. Silver plastic pine? No thanks. A Christmas tree made up of over half a kilometre of drinking straws? EPIC! That's the opinion of one young girl who saw her Christmas dream come true today with an ex-straw-dinary festive surprise at the V&A Museum of Childhood.The giant straw Christmas tree was crafted by Cravendale after they received a heart-warming drawing and Christmas wish from five-year-old Grace Davies. Infatuated with Cravendale's EPIC Straws kits, the inventive Grace sent an extravagant design for a truly unique tree to the boss of the Leeds-based milk brand suggesting they try and build it – which low and behold, and bowled over by her polite and super-sweet letter, they went and did.