It's got all the ingredients of perfect showbiz story: a teenage singing sensation (Taylor), the offspring of a hardman rapper (Hailie) and Britain's boy band king, Harry.
The only fly in the ointment being that we have reason to believe this isn't Eminem's daughter. You see, there is an odd little community of internet trolls out there claiming to be the rapper's daughter.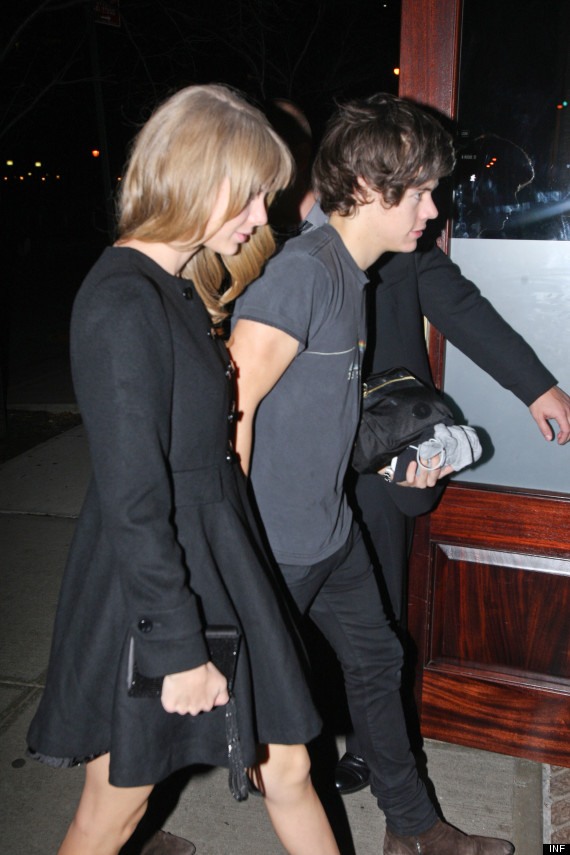 Hand-in-hand: Taylor and Harry in the USA
@hailiejade_x posts a stream of tweets urging her 31,000 followers to report imposters and retweeting messages of support for Eminem.
Conducting an #askhailie session on the unverified account, she reveals she hopes to be a teacher and says she's not "allowed" to post pictures of her family online.
We dug up a couple of other imposters and asked the real Hailie to get in touch. She hasn't, but we've had several emails from people who describe themselves as her friends, and who definitively state the Taylor-trashing account is false. (@hailiejade_x has remained silent on the matter).
SEE ALSO:
We've no way of confirming it, but we're informed the 'real' Hailie has a private account from sources who say her identity has been confirmed by her own family members.
So, er, hope that clears that up!
UPDATE: Looks like Taylor can come out of hiding, @hailiejade_x seems somewhat contrite this morning:
Will The Real Hallie Mathers Please STAND UP
SUBSCRIBE TO & FOLLOW UK DAILY BRIEF