Activist group UK Uncut are still planning to protest against Starbucks on Saturday, despite the coffee chain announcing it would pay corporation tax in Britain.
But UK Uncut spokesperson Hannah Pearce said the group, which has previously staged sit ins in Vodafone and Topshops over tax, would "keep up the pressure."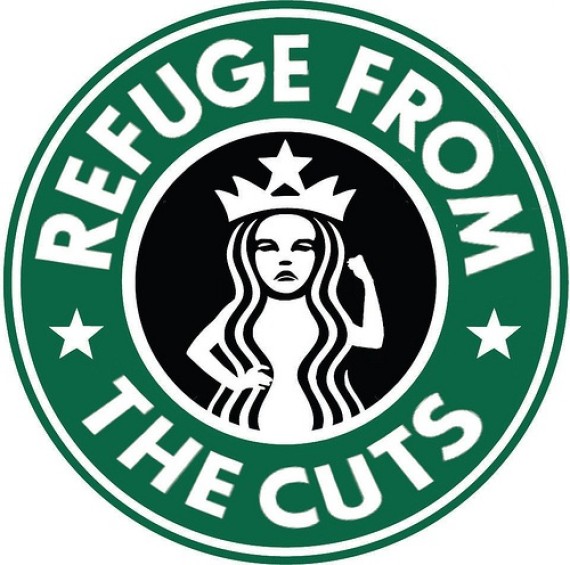 UK Uncut members are still planning to protest against Starbucks on Saturday
"Offering to pay some tax if and when it suits you doesn't stop you being a tax dodger.
"Starbucks have been avoiding tax for over a decade and continue to deny that it paid too little tax in the past. Today's announcement is just a desperate attempt to deflect public pressure.
"There's no money yet, and hollow promises on press releases don't fund women's refuges or child benefits," she said.
"The £10 million that Starbucks have estimated they may end up paying is £5 million less than that paid by their nearest competitor Costa coffee.
"The announcement today will also still see Starbucks paying royalty fees to a subsidiary in the Netherlands where the company has a secret low rate tax deal, and buying coffee beans through the well known tax haven of Switzerland, even though coffee grows in the tropics not the Alps."
SUBSCRIBE AND FOLLOW
Get top stories and blog posts emailed to me each day. Newsletters may offer personalized content or advertisements.
Learn more