Oscar-nominated actor Jeff Goldblum tells us about the fruits of discipline, his seductive dance and latest project with director Wes Anderson.

Jeff will be making a special appearance at The Old Vic on Sunday night in the The 24 Hour Musicals Celebrity Gala, helping to raise funds for The Old Vic Theatre Trust.
"The Arts changed my life and I know that they can transform a community, the more support I can give to the Arts on a personal level, the better.
"I just got off the Broadway stage in New York and in Los Angeles doing a Theresa Rebeck play called Seminar - an educational and creative experience. Tonight I'm going to meet up with Kevin Spacey and to rehearse something special for the The 24 Hour Musicals Celebrity Gala tomorrow at The Old Vic.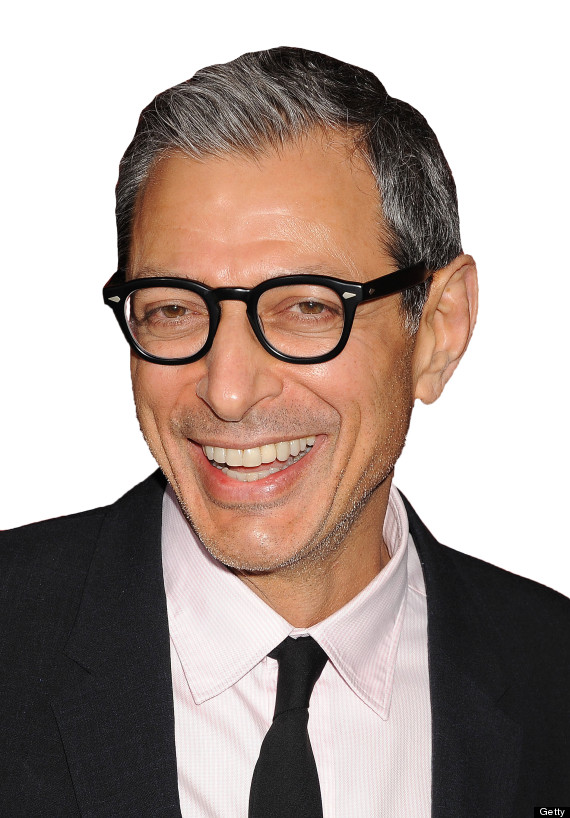 "Whether I work in theatre or film, my first priority is to work with excited, talented and committed people, on material that is provocative, brave and stimulating.
"My recent work with the wonderful director Roger Michell was very satisfying, heart warming and nourishing. I've been in Paris for a couple of weeks doing a movie with Roger called Le Weekend, along with Lindsay Duncan and Jim Broadbent. Lindsay and Jim were spectacular: delightful and fun to work with.
"I've been so lucky to work with many well-known directors. I don't have a list, but off the top of my head, in a fantasy-wish-world, I would love to work with the Coen Brothers and Martin Scorsese.
"I was recently in Germany for meetings and rehearsals with Wes Anderson, who I worked with on The Life Aquatic With Steve Zissou, we're working on a new movie called The Grand Budapest Hotel.
"I like to remember my dreams and I enjoy my whole dream life. Last night I dreamt about a variation on a scene I just shot with Roger Michell - a dancing sequence - me dancing with Lindsay Duncan and Jim Broadbent in a little bar in Paris. I dreamt I was in a movie in a coffee shop and I was on a table doing a sort of seduction dance.
"This Wes Anderson world I'm currently in is very dreamlike - wait until you see the set for The Grand Budapest Hotel. They're transforming this old department store in the old German city of Gorlitz into a grand hotel - it's very dreamy and fantastical. I'm being fitted up with an outfit that's a little bit like Sigmund Freud and Jack Benny in To Be Or Not To Be - it's beyond real.
"Whenever I'm not working I play the piano in a jazz band in Los Angeles. I also teach in my spare time - I love working with actors, solving problems, looking at craft, putting together scenes. As an experiment with students, I worked with Rod Steiger and Julie Harris in a 37 minute film, which got nominated for an Oscar.
"If I could star in a film version of a stage play it would be the play I worked on with Kevin Spacey - the David Mamet play Speed-the-Plow.
"If I could give my younger self any advice I would say learn to enjoy the fruits of discipline. When I took piano lessons in school at the age of 12 I didn't know how to make myself practise habitually. That discipline took a while to fall in love with and to realise how delicious it is."
Tickets for the The 24 Hour Musicals Celebrity Gala are available through The Old Vic Box Office on 0844 871 7628 or online at www.oldvictheatre.com

Take a look at pictures of the The Old Vic's celebration of 24 Hour Musicals Celebrity Gala 2012, in which Jeff Goldblum made a special appearance:
The Old Vic's 24 Hour Musicals Gala Performance, After Party
SUBSCRIBE TO & FOLLOW UK DAILY BRIEF