One bright spot glows among the grief in Newtown, Connecticut - the stories of staff members at Sandy Hook Elementary School who may have prevented further carnage.
School psychologist Mary Sherlach and principal Dawn Hochsprung ran toward gunman Adam Lanza after he broke through the school door. Officials say Hochsprung died while lunging at the gunman. Sherlach also died.
Another worker turned on the school intercom, alerting others in the building. A custodian ran through the halls warning of danger. A clerk led 18 children on their hands and knees to safety in a storage room with a lock. She then gave them paper and crayons to keep them calm and quiet. Six female members of staff were killed
And a cousin of teacher Victoria Soto told ABC News that 27-year-old died trying to shield children from bullets.
District Superintendent Janet Robinson noted "incredible acts of heroism" that "ultimately saved so many lives."
"The teachers were really, really focused on their students," she told reporters.
After gunman Adam Lanza broke through the school door, gun blazing, school psychologist Mary Sherlach and principal Dawn Hochsprung ran toward him, Robinson said.
Hochsprung died while lunging at the gunman, officials said.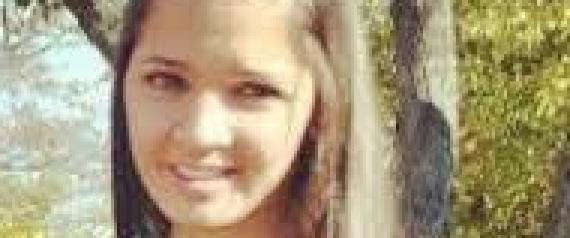 Victoria Soto, a 27-year-old teacher, reportedly hid some students in a bathroom or closet and died trying to shield them from bullets
The 56-year-old Sherlach, who would have been tasked with helping survivors cope with the tragedy, died doing what she loved, her son-in-law, Eric Schwartz, told the South Jersey Times.
"Mary felt like she was doing God's work," he said, "working with the children."
Just this past October, Hochsprung had tweeted a picture of the school's evacuation drill with the message "Safety first."
Victoria Soto, a 27-year-old teacher, reportedly hid some students in a bathroom or closet and died trying to shield them from bullets, a cousin, Jim Wiltsie, told ABC News. Those who knew Soto said they weren't surprised.
"You have a teacher who cared more about her students than herself," said John Harkins, mayor of Stratford, Soto's hometown. "That speaks volumes to her character, and her commitment and dedication."
In other cases, staffers both saved students and managed to escape with their own lives.
Teacher Theodore Varga said that as gunfire echoed through the school, a custodian ran around, warning people. He appears to have survived; all the adults killed were women.
"He said, 'Guys! Get down! Hide!'" Varga said. "So he was actually a hero."
Someone switched on the intercom, alerting people in the building to the attack by letting them hear the chaos in the school office, a teacher said. Teachers locked their doors and ordered children to huddle in a corner or hide in closets as shots echoed through the building.
In a classroom, teacher Kaitlin Roig barricaded her 15 students into a tiny bathroom, pulled a bookshelf across the door and locked it. She told the kids to be "absolutely quiet."
"I said, 'There are bad guys out there now. We need to wait for the good guys,'" she told ABC News.
One student claimed to know karate. "It's OK. I'll lead the way out," the student said.
Clerk Maryann Jacob was working with a group of 18 fourth-graders in the library when the shooting broke out. She herded the children into a classroom in the library, but then realised the door wouldn't lock.
They crawled across the room into a storage space, locked the door and barricaded it with a filing cabinet. There happened to be materials for colouring, she said, "so we set them up with paper and crayons."
One person who wasn't in the school at all also is getting praise for his grace: Robbie Parker, whose daughter Emilie died.
Speaking to reporters Saturday, he said he was not mad and offered sympathy for Lanza's family.
"I can't imagine," he said, "how hard this experience must be for you."
Sandy Hook Elementary School Shooting
12/17/2012 4:43 PM EST
Details On Funeral And Burial Process
The president of the Connecticut Funeral Director's Association said the funeral and burial process for Newtown victims, which began Monday with the separate burials of Noah Pozner and Jack Pinto, who both were six-years-old, is unlike anything he has seen before.
"I've unfortunately seen lots of kids who have died," said Pasquale Forino, 46, who runs Neilan Funeral Home in New London, Conn. "But this truly shakes your foundation to the core, and in a small town like Newtown, they need lots of help to handle this week of burials."
Forino and a group of morticians who have volunteered have driven to Newtown every day since Friday to help tend to families who are grieving and prepare arriving bodies for viewings and burials. The main funeral home in the town, Honan Funeral Home, is handling the process for 11 victims. Of those, Forino said he has worked on three -- all kids.
"It's not about me, it's about the families and victims. But it still affects us," he said. "We do what we can do to take care of the families. We'll deal with our own emotional needs later."
--HuffPost's Jaweed Kaleem
SUBSCRIBE TO & FOLLOW UK DAILY BRIEF