The Huffington Post picture desk live bringing you the best pictures of the day from around the world chosen by our very own photo editors.
We would love to hear your thoughts on the stories of the day - leave a comment at the bottom of the blog.
Follow The Huffington Post picture desk and our picture editors Elliot Wagland, Tahira Mirza and Matthew Tucker on twitter.

18/12/2012 17:40 GMT
Winter Mist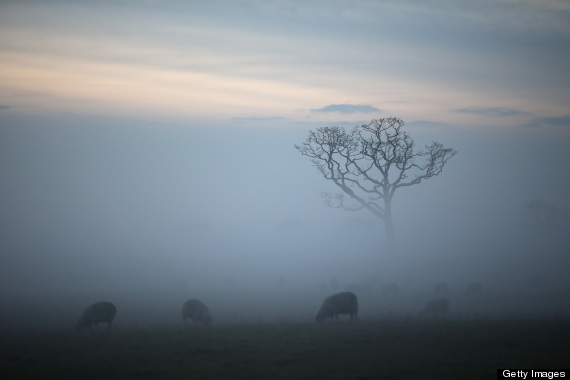 Sheep graze in a field as Winter mist envelopes the Cheshire countryside in Northwich, England. Mist and fog are created by the fast cooling of warm air which then creates condensation of minute water droplets suspended in the air.
18/12/2012 16:18 GMT
Sally Roberts Leaves The High Court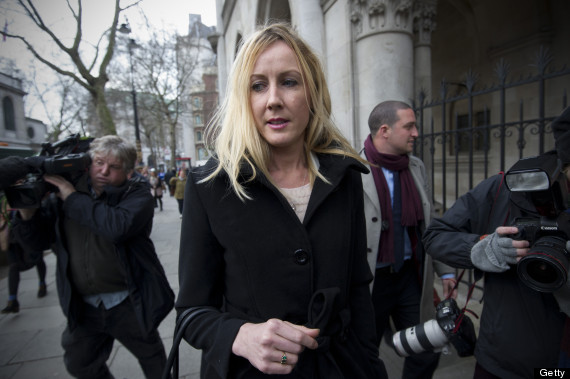 Sally Roberts, the mother of seven-year-old cancer patient Neon, leaves the High Court in central London on December 18, 2012 after a hearing in the legal dispute over Neon's cancer treatment.
18/12/2012 16:10 GMT
Princess Royal Visits Afghanistan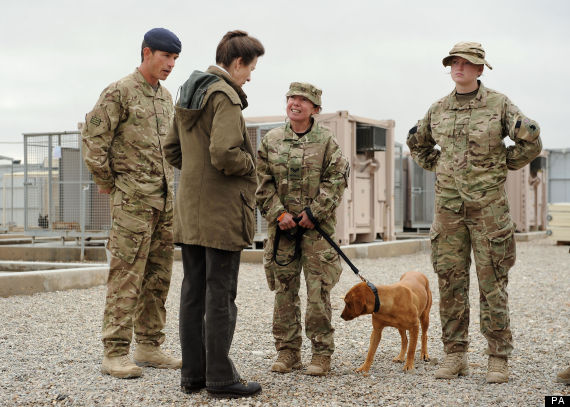 Princess Royal is given a tour of the Military Working Dogs Section by WO2 Squadron Sergeant Major David Blackmore (left) and meets Corporal Willetts (centre) and her dog Reba during her visit to Camp Bastion, Helmand Province, Afghanistan.
18/12/2012 16:08 GMT
James Mattioli Funeral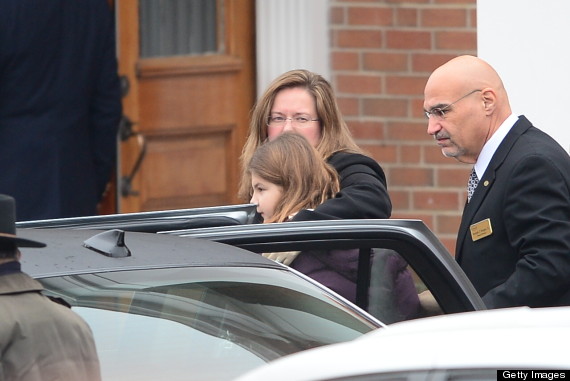 The casket of James Mattioli, 6 is carried into Saint Rose of Lima Church on December 18, 2012 in Newtown, Connecticut as his sister Anna and mother Cindy(C) arrive for the funeral. Lawmakers are under mounting pressure to address the issue of gun laws in the aftermath of last week's school massacre in Newtown, Connecticut.
18/12/2012 15:03 GMT
Talking Politics (Not Cricket)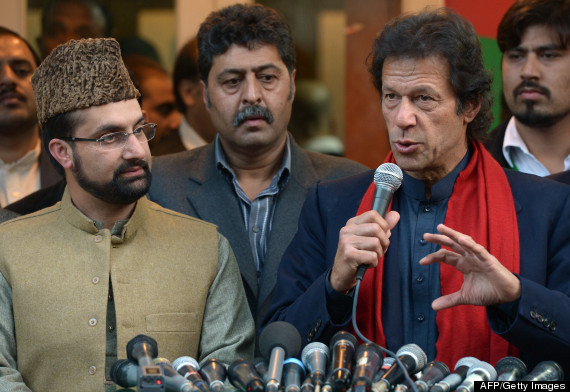 Pakistani cricketer turned politician Imran Khan (right) talks with media representatives along with leaders of the moderate All Parties Hurriyat Conference Bilal Ghani Lone (centre) and Mirwaiz Umar Farooq (left) ahead of a meeting in Islamabad. Separatist leaders from Indian Kashmir urged South Asian neighbours India and Pakistan to fully to open the border in the disputed Himalayan region to let the peace process move forward. AFP PHOTO/Farooq NAEEM (Photo credit should read FAROOQ NAEEM/AFP/Getty Images)
18/12/2012 14:18 GMT
Royal Community Spirit & Visit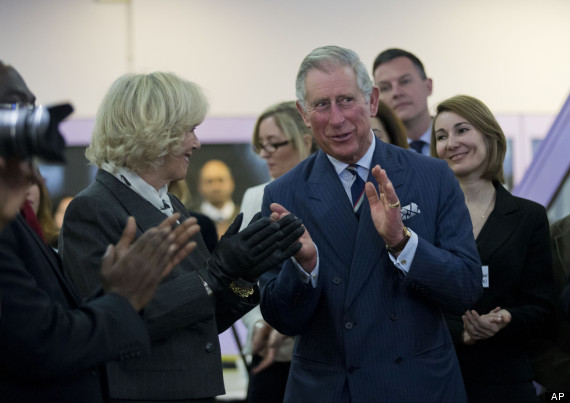 Britain's Prince Charles and his wife Camilla the Duchess of Cornwall applaud after listening to a speech as they visit a community Christmas event at the Everlasting Arms Ministry, a Christian ministry in south London. Prince Charles and his wife Camilla the Duchess of Cornwall made the visit Tuesday in the Duchess' capacity as Patron of the Big Jubilee Lunch where they met volunteers and local residents.
18/12/2012 13:44 GMT
A Meerkat Christmas Cracker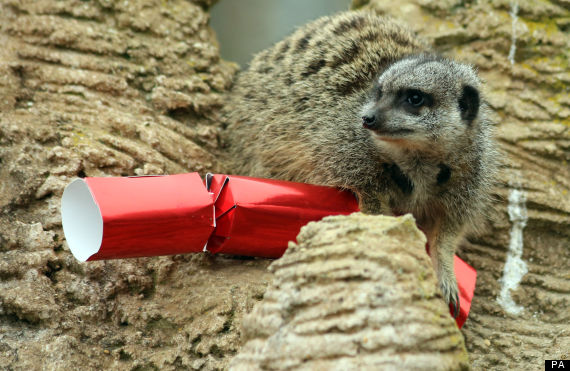 A Meerkat investigates a Christmas cracker containing festive treats at Whipsnade Zoo in Dunstable, Bedfordshire.
18/12/2012 13:23 GMT
Twirling Santa's On Stage in Singapore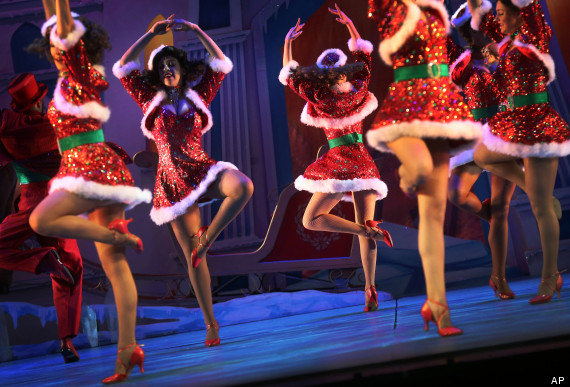 Performers from Britain dance on stage during a preview of "Santa Claus the Musical" at the Marina Bay Sands Theatre in Singapore as part of the many activities which are organized at major malls leading up to Christmas and the holiday season
18/12/2012 13:02 GMT
Cook & Monty Land With A Smile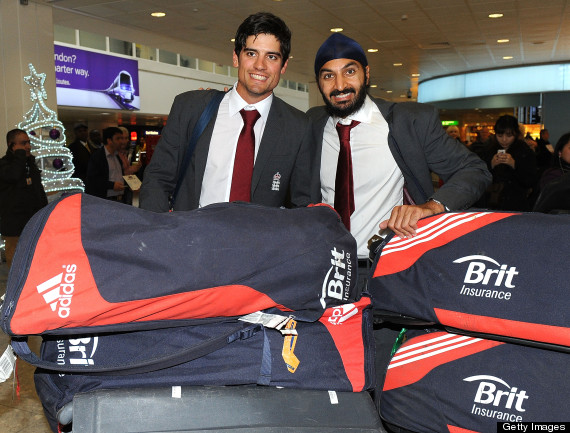 England Cricket Team Captain Alastair Cook and Monty Panesar arrive at Heathrow Airport.
18/12/2012 12:54 GMT
The Dead Seas Scrolls Go Online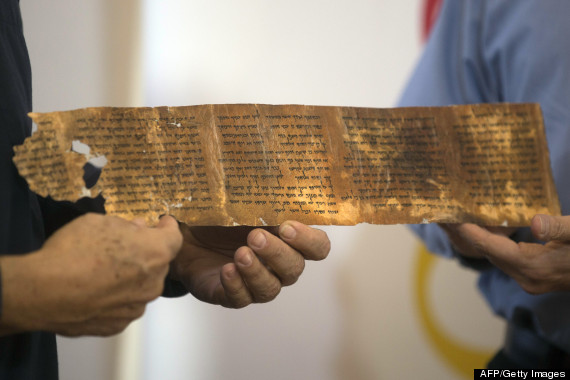 The Director-General of the Israel Antiquities Authority Shuka Dorfmann (left) and Professor Yossi Matias, managing director of Google Israel, hold a replica of a segment from the 2000-year-old manuscript of the Ten Commandments taken from the biblical book of Deuteronomy during a press conference in the Rockefeller Museum in Jerusalem, where at they announced the publishing of the Dead Sea Scrolls online, initiated by the Israel Antiquities Authority and Google.
SUBSCRIBE TO & FOLLOW UK DAILY BRIEF