The Huffington Post picture desk live bringing you the best pictures of the day from around the world chosen by our very own photo editors.
We would love to hear your thoughts on the stories of the day - leave a comment at the bottom of the blog.
Follow The Huffington Post picture desk and our picture editors Elliot Wagland, Tahira Mirza and Matthew Tucker on twitter.

19/12/2012 16:41 GMT
Funeral of Daniel Barden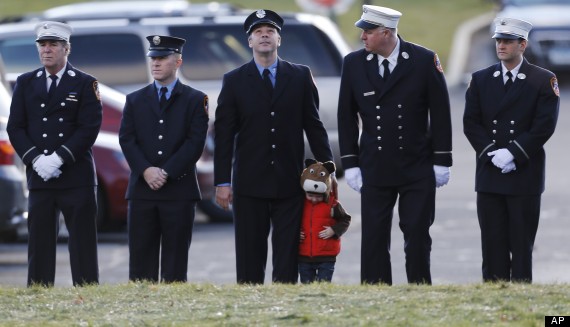 A child lines up with firefighters outside the funeral for school shooting victim Daniel Gerard Barden,at St. Rose of Lima Catholic Church in Newtown, Conn., Wednesday, Dec. 19, 2012. According to firefighters, Daniel wanted to be a firefighter when he grew up and they honored him at the service. Gunman Adam Lanza opened fire killing 26 people, including 20 children, at Sandy Hook Elementary School in Newtown before killing himself on Friday.
19/12/2012 16:10 GMT
Jack Wilshere And Four Others Sign Arsenal Contracts
Jack Wilshere is among five British players to sign new contracts at Arsenal. Full-backs Carl Jenkinson and Kieran Gibbs, midfielder Aaron Ramsey and attacker Alex Oxlade-Chamberlain have all committed their future to the club.
"We are delighted that these five young players have all signed new long-term contracts. The plan is to build a team around a strong basis of young players, in order to get them to develop their talent at the Club. Jack is certainly the best known, the leader of this group - but the other four players are exceptional footballers, and we're very happy that we could conclude their new deals at the same time.

Jenkinson, Ramsey, Wilshere, Gibbs and Oxlade-Chamberlain ink their new deals

"Gibbs, Jenkinson, Oxlade-Chamberlain, Ramsey and Wilshere represent a core of the squad and it's an extension for a long period for all of them. I'm a strong believer in stability and I believe when you have a core of British players, it's always easier to keep them together and that's what we'll try to achieve going forward."
19/12/2012 14:13 GMT
Time Magazine's Person of the Year.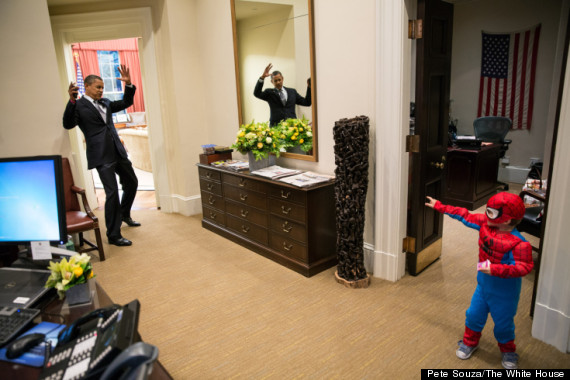 President Barack Obama pretends to be caught in Spider-Man's web as he greets the son of a White House staffer in the Outer Oval Office. The image forms part of Pete Souza's Portrait of a Presidency for Time Magazine President Barack Obama is Time Magazine's Person of the Year. The selection was announced Wednesday on NBC's "Today" show. The short list for the honor included Malala Yousafzai, the Pakistani teenager who was shot in the head for advocating for girls' education. It also included Egyptian president Mohamed Morsi, Apple CEO Tim Cook and Italian physicist Fabiola Giannati. Obama also received the honor in 2008, when he was President-elect. Last year, "The Protester" got the honor.
19/12/2012 14:00 GMT
Original Hillsborough Inquest Verdicts Quashed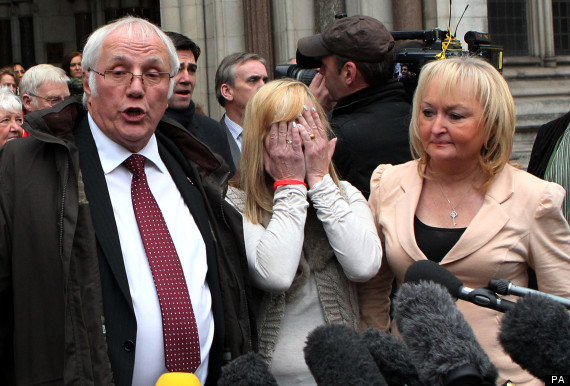 (From left to right) Trevor Hicks, Margaret Aspinall and Jenny Hicks speak to the media as they leave the High Court in London, after the court quashed the original accidental death inquest verdicts returned after 96 Liverpool football fans died in the crush at Hillsborough 23 years ago.
19/12/2012 12:49 GMT
Fishmas Dinner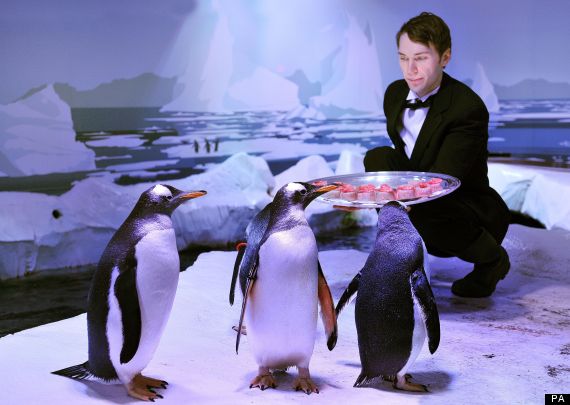 The Gentoo Penguins at the London Aquarium are presented with a Fishmas Dinner by waiter Tom Pockert, as a special festive treat for the popular guests from the Antarctic region who reside on the south bank close to Westminster in central London.
19/12/2012 10:57 GMT
Getting Ready For Christmas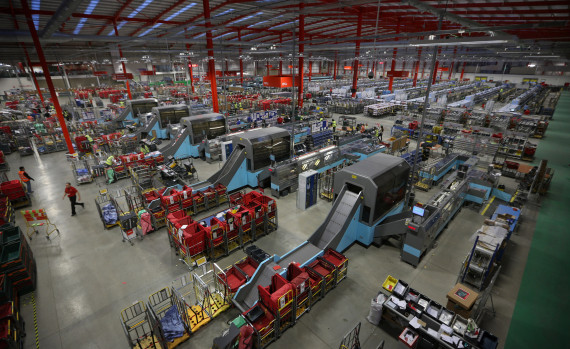 Sorting machines dominate the Royal Mail's Medway Sorting Centre on December 18, 2012 in Rochester, England. The recently opened £70 million mail centre replaces four sites also based in Kent and handles an average of 3.2 million items per day. Tomorrow, December 20, sees the last day for Christmas first class post with the centre working flat out to deliver mail across the country and overseas on the busiest week of the year.
From Amazon's Fulfilment Centre To Argos's Mega Base - How Companies Prepare For Christmas 2012 (PICTURES)
19/12/2012 10:19 GMT
Tom Cruise Visits "Late Night With Jimmy Fallon"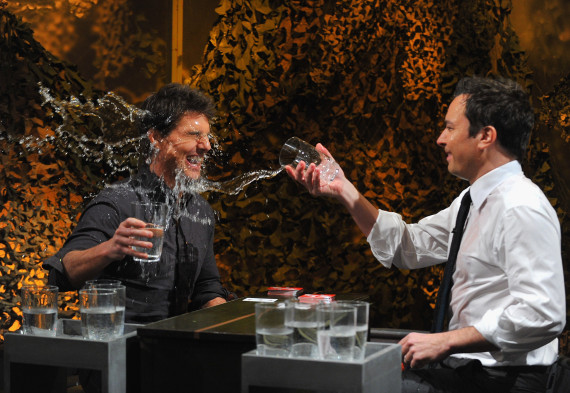 Tom Cruise and Jimmy Fallon play a game of 'Water War' during a taping of 'Late Night With Jimmy Fallon' at Rockefeller Center in New York City.
19/12/2012 09:54 GMT
Make Mine A Pint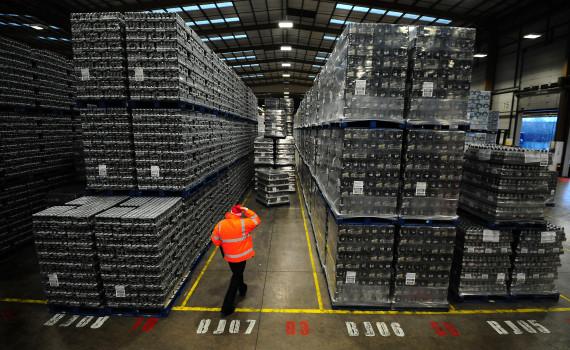 Operations manager Graham Broadhurst amongst crates of beer at the Molson Coors national distribution centre in Burton-on-Trent, Staffordshire.
From Amazon's Fulfilment Centre To Argos's Mega Base - How Companies Prepare For Christmas 2012 (PICTURES)
19/12/2012 09:38 GMT
'Alien Skulls' Discovered In Mexico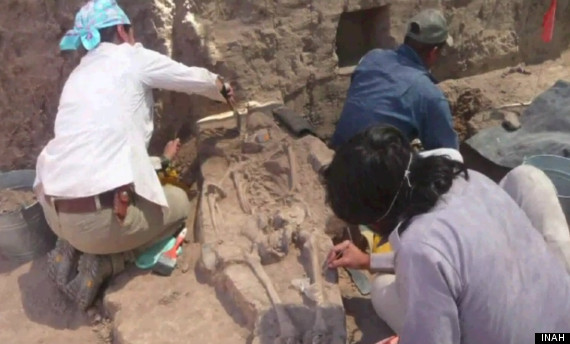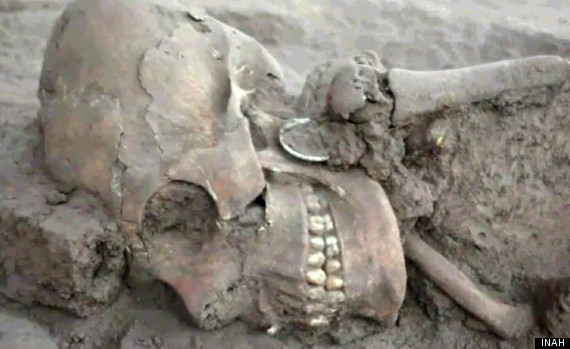 Archaeologists in Mexico revealed the extraordinary skull of a person suffering from a cranial disfiguration, which is believed to be 1,000 years old. The remains were discovered near the small Mexican village of Onavas.
19/12/2012 07:57 GMT
The Class Photo With Only One Survivor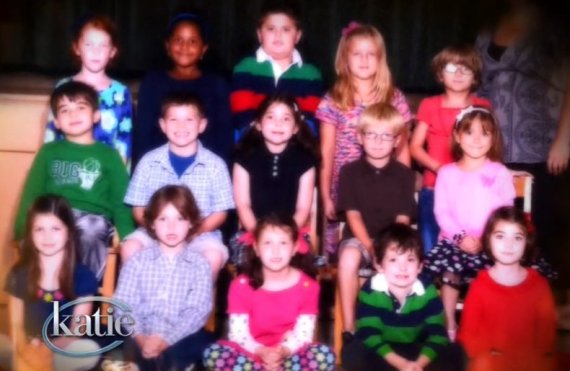 Just months after this class photo was taken, all but one of these angelic children are dead. The only survivor is the young girl in the middle of the photo with the black top and bunches.
SUBSCRIBE TO & FOLLOW UK DAILY BRIEF